I converted to Honda calipers to make it easier to run 13's. I really like these Koenig 13x5.5's: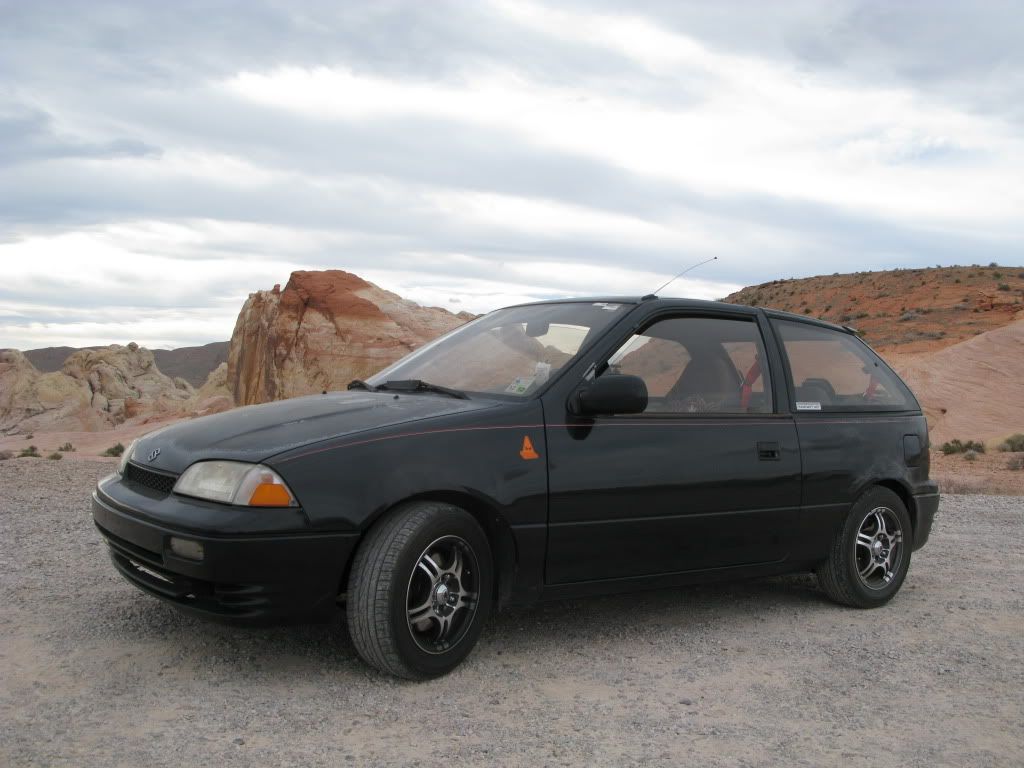 They are just under 12lbs and were $45 each,
shipped
.
Unfortunately, the smaller you go, the more limited your rubber selection. Tires-easy must have picked up a shipment meant for Europe because I was able to get a set of Falken ziex-912 in 185-60 r13 that have been absolutely fantastic all-round tires (I wouldn't run them in the snow, and you won't get fast time of the day at the autocross, but they're even great on the track!). Unfortunately, I have no way to get any more of them
I think Nexen and Sumitomo still make decent tires in that size that you may be able to pick up, but I can't imagine that they are as good--but on the other end of things Toyo also makes their R888 tire in that size, which is a "streetable" race tire, if your car sees very minimal street use.
You lose some of the gearing advantage, but you can also mount Legends Car take offs, which are really just decent Federal street tires in 205/60 R13. If you know anybody who races Legends, they have strict treadwear rules and nobody has any use for them when they reach the limit so you can score as many free tires as you want.
_________________
Quote:
No one expects the Spanish Inquisition!
Spanish Inquisition Racing chip burning service--build yourself a custom chip!
http://www.teamswift.net/viewtopic.php?f=17&t=57216