well it technically isnt truly bolt on, you have to drill the caliper mount holes in the knuckle larger to accommodate the larger bolt.
the parts car is a 2000 hyundai elantra. grab the rotor, the caliper bracket, and the caliper itself. carefully drill out the mount holes on the knuckle. bolt it all on.
you must be running 14" or larger wheels for this.
now onto the pics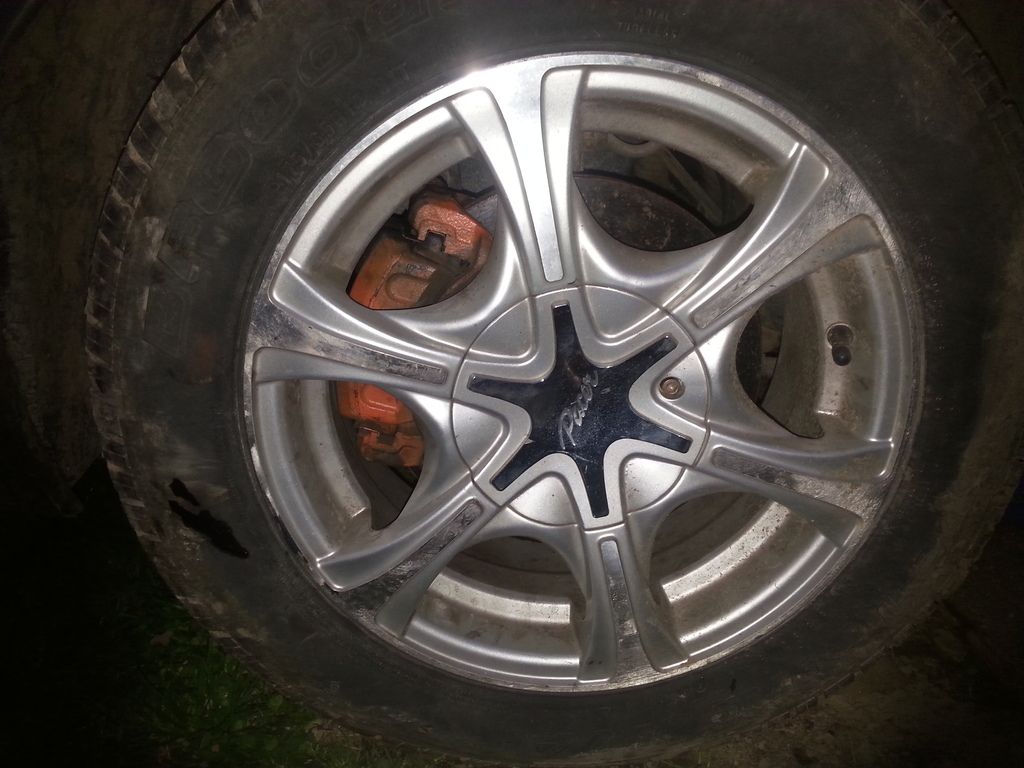 old in front, new in back.