So i'm trynna gather up all the parts needed for my TB swap, and i looked at the fuel rail that i thought had been modded to bolt on an FPR, and i did a sort of double take.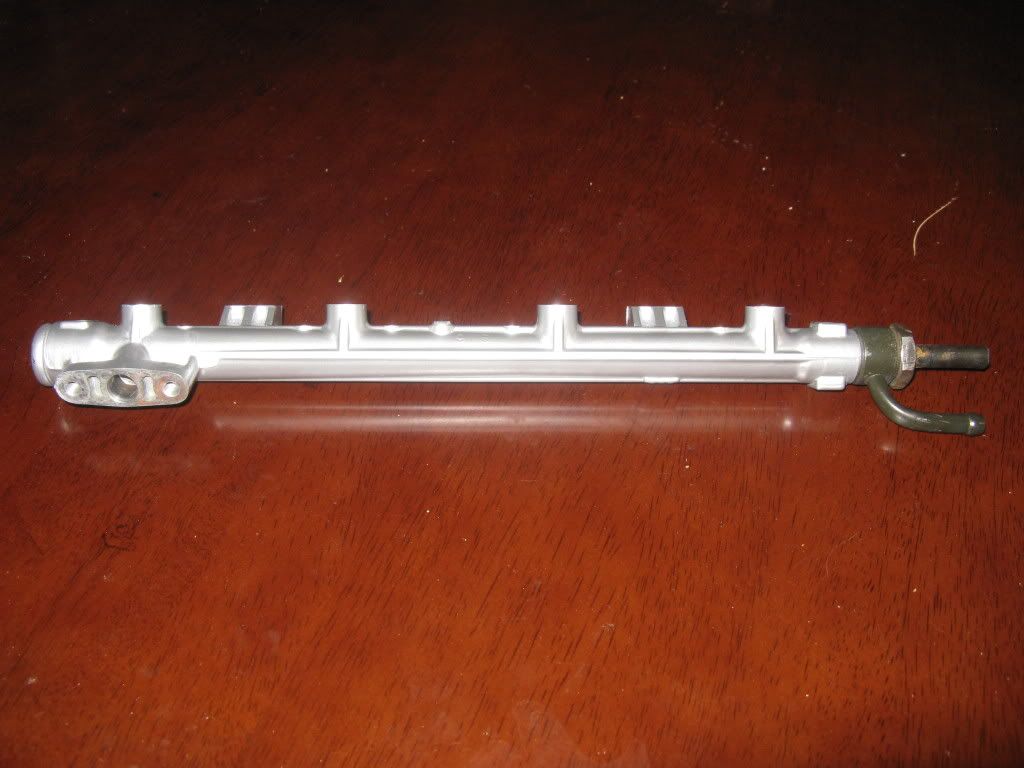 So you can see two fittings have been added at one end, and the stock fitting for the regulator at the other is still open. As far as i can tell from what i've read, you only need two of those three holes, correct?
So, my question is this: Is there an advantage to having the send line on one end and the return line on the other end of the rail, or would both lines on one end be fine?