tecnopolis wrote:
I don't think anyone will notice you have glass instead of plastic unless they notice they are not fogged over like the plastic ones get.
When I posted above, it was pretty obvious to me that there is a difference - a BIG difference - not only in the look (intransitive) of the car, but also the way you look/see out (transitive) of the car at night.
To illustrate, here's our red '94 Swift GA: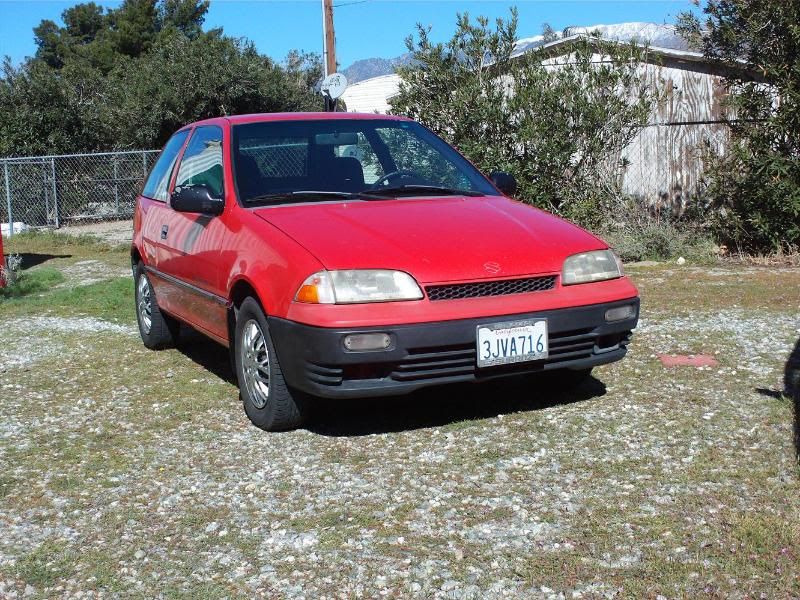 it has the stock headlight set up, and those are usually kept up pretty well.
We've chronicled my Wife's car here:
http://teamswift.net/viewtopic.php?f=14&t=50571
but to save you a lot of reading, take a look at these pictures...
Installed: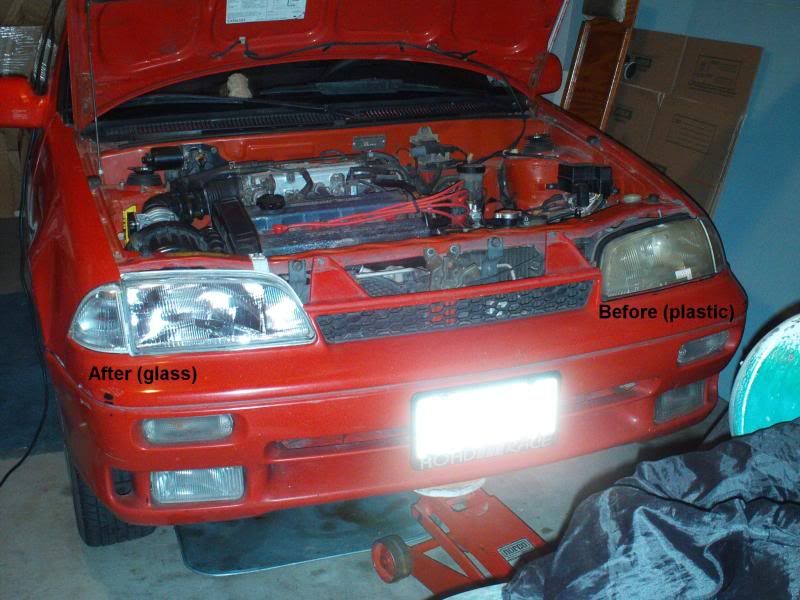 Final look, passenger's side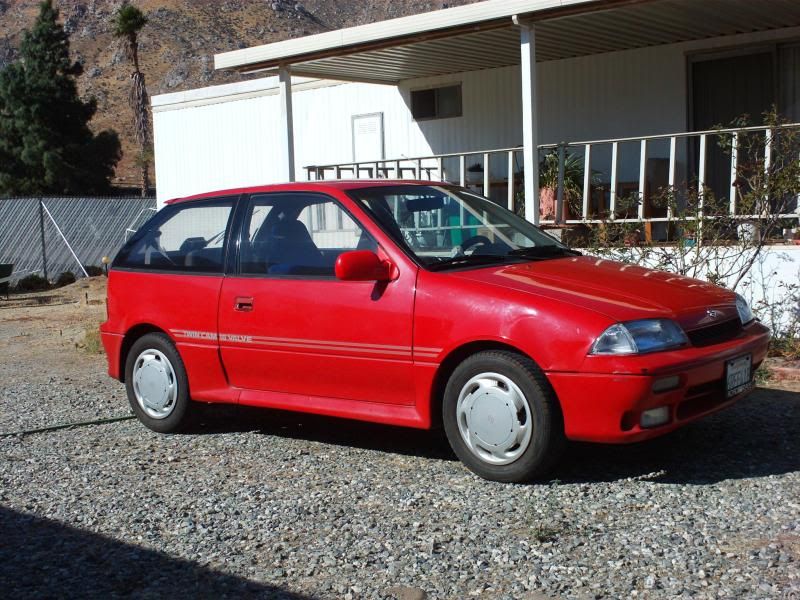 ...and the driver's side: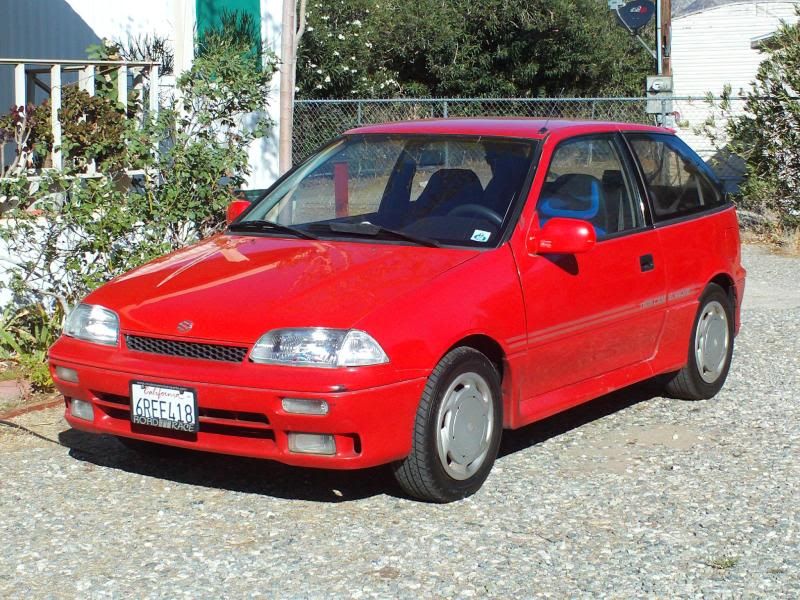 The Wife would probably go $300 for a complete set in the future.
Women are all about 'looks' at times. But as far as function, they are indeed brighter (read below).
As far as fit, our car has had no front end damage that I know of, and they bolted up correctly, but use one different mounting hole which is graciously provided by Suzuki, threads and all.
You will need to roll up your sleeves and solder in a connection for the headlight bulb proper, at least I had to, and again...if you want to see what that involves, check out the link I've posted above.
When you approach oncoming traffic with your high beams on, there is NO DOUBT in their mind that you need to dim those headlights.
_________________
DIY Broken Bolt Removal:
viewtopic.php?f=22&t=41042
DIY Clutch Adjustment:
viewtopic.php?f=9&t=48281
DIY Wheel Bearings:
viewtopic.php?f=2&t=29003
DIY Shocks:
viewtopic.php?f=10&t=45483
DIY Wheel Align:
viewtopic.php?f=2&t=42479
Once you get the cars dialed-in (compression, leaks, bearings, alignment, brakes) swap in new rubber and glass, you've got something which should last for years!