Alright, time to update this. Today av6g6 and I got the time to actually finish the HID retrofit into my Metro. This is one of the coolest retrofit we've ever seen/done. He got the idea to use a vacuum former to make custom bezels for the projectors.
So below are the pics of what we accomplished today, along with some pics of my 35 watt 6000k HIDs that will be going in the projectors:
This is the heat shield i made out of PVC. It will cover the nasty sides of the projector that will let unwanted light out the sides of the lenses, it will also keep the majority of the heat off of the lexan.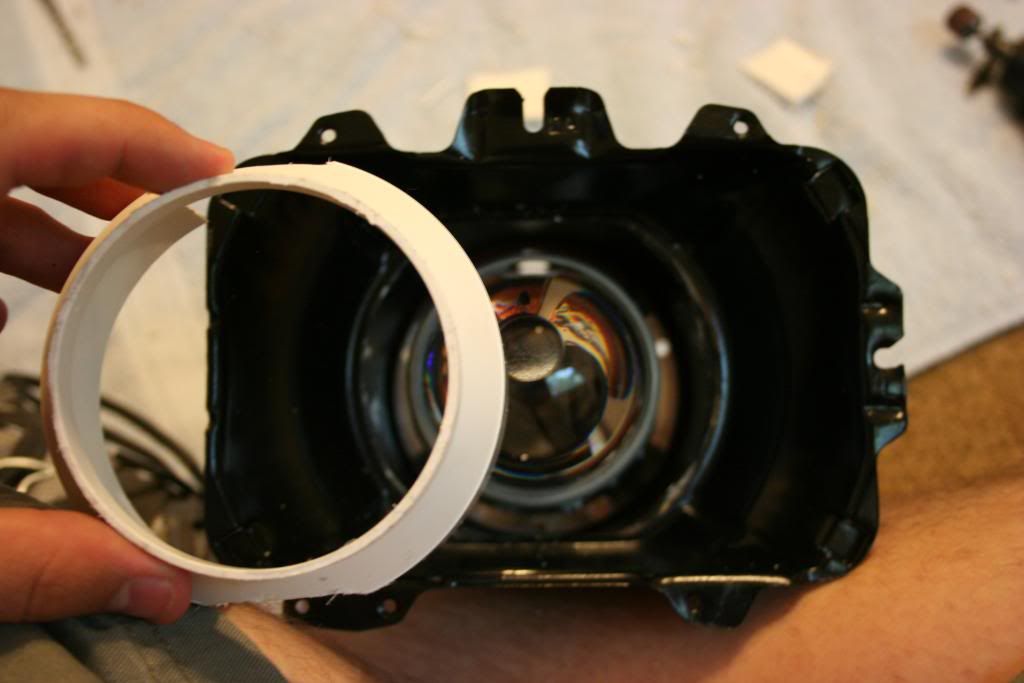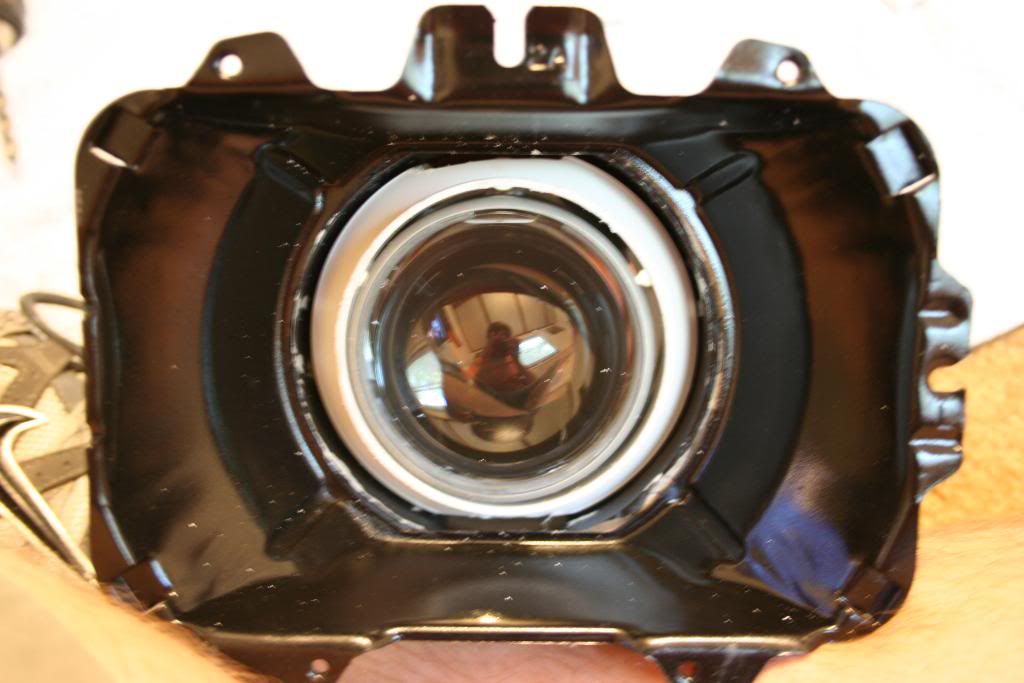 What we planned on doing was to use the pvc shrouds as a heat sheild for the actual lexan shrouds themselves. So what we did was to place the entire headlight assembly in his vacuum chamber (sounds evil) and placed almost melted lexan over the projector to make a form fitting shroud.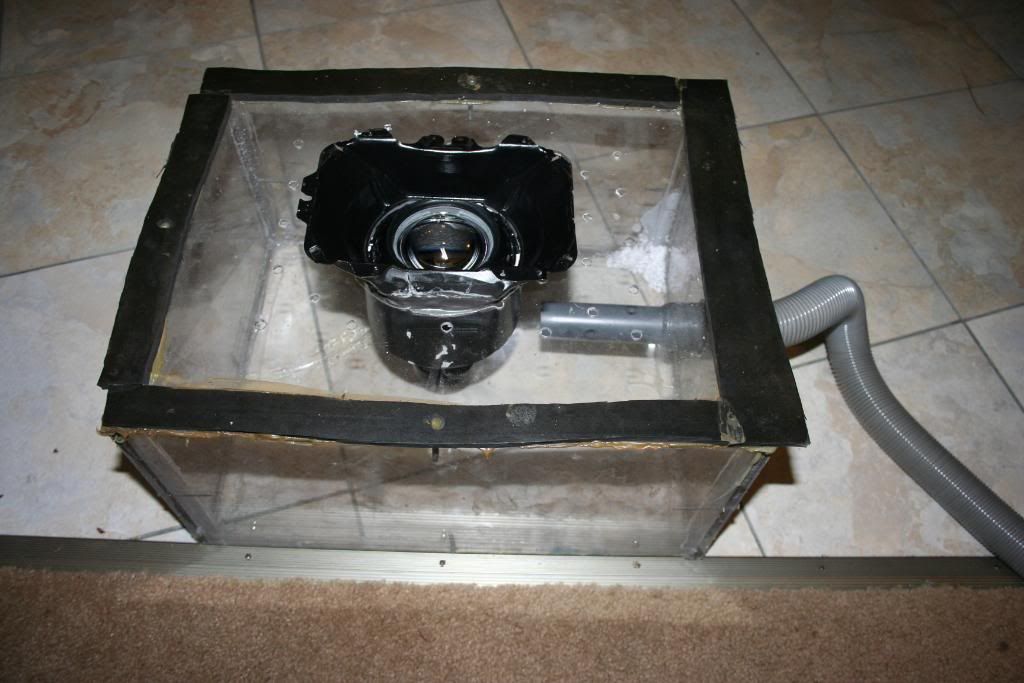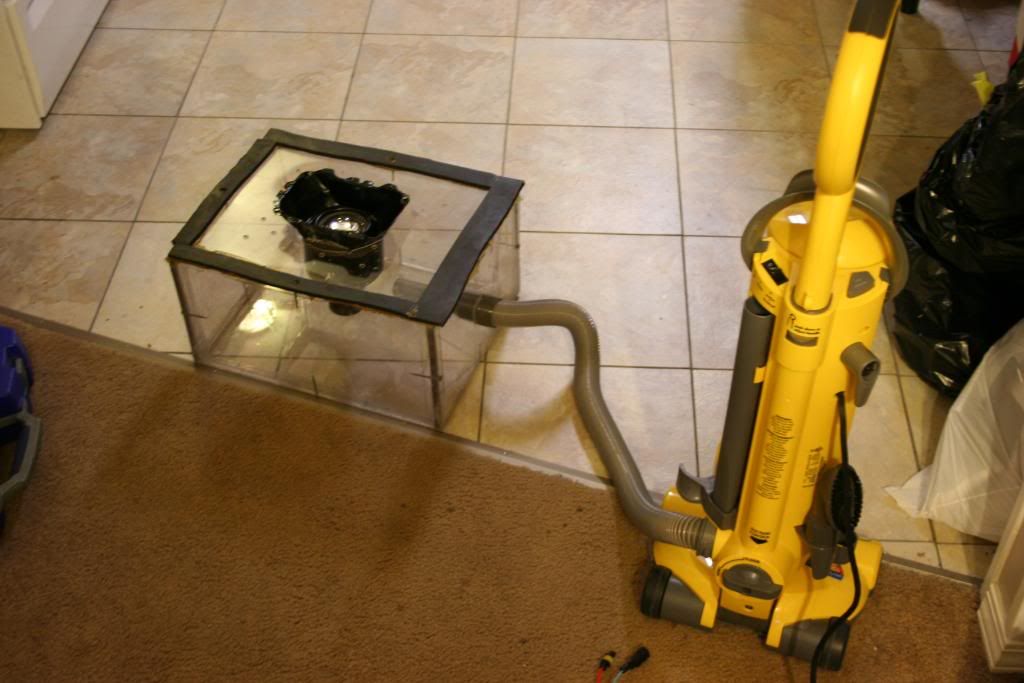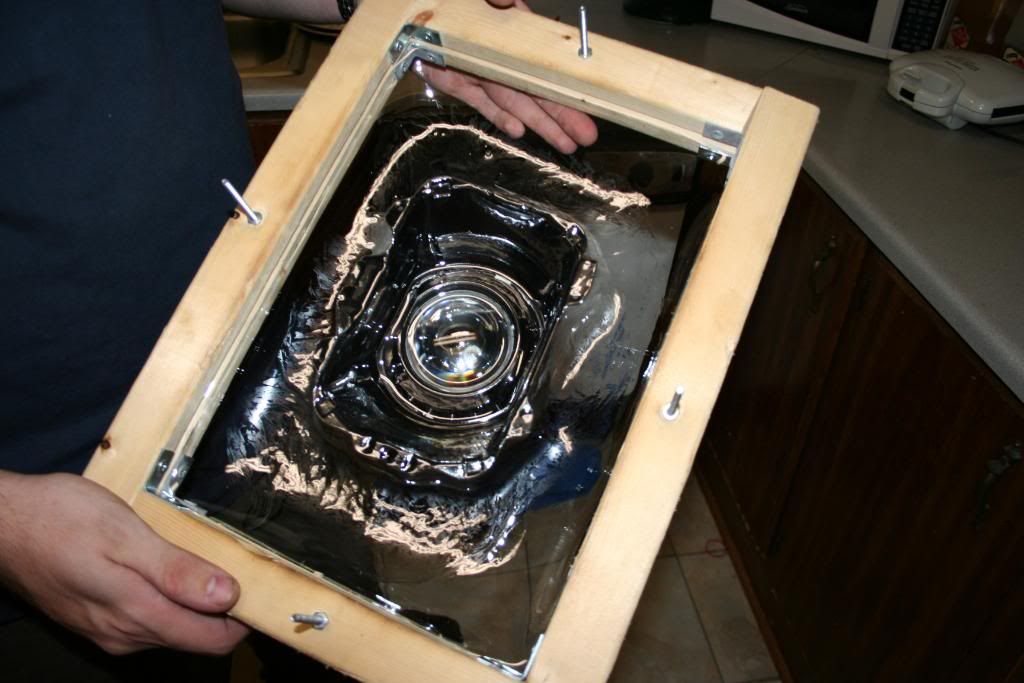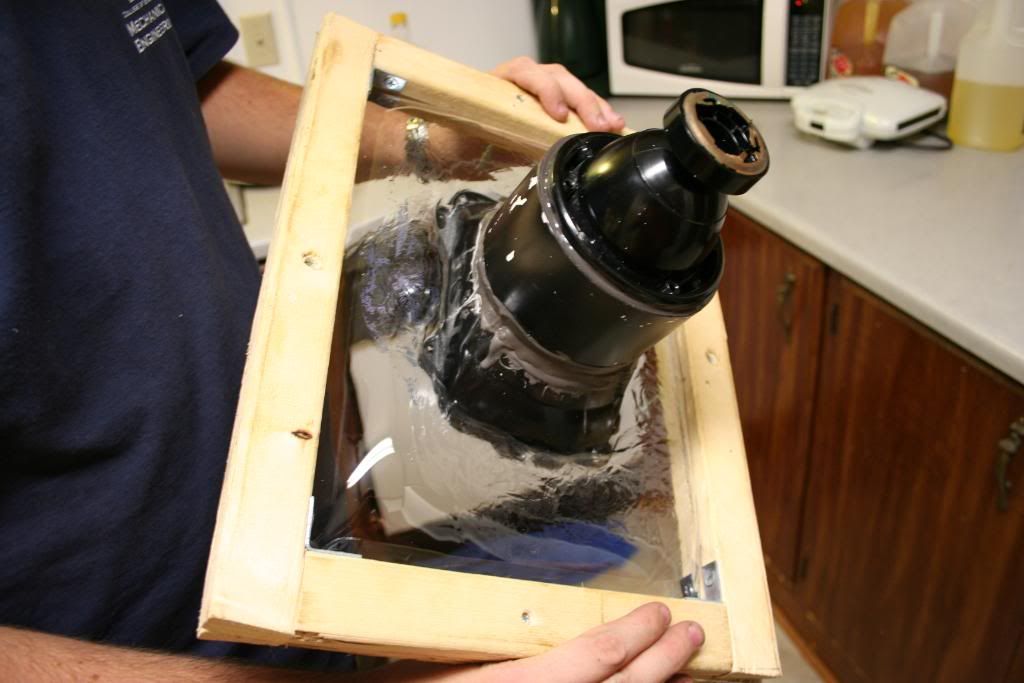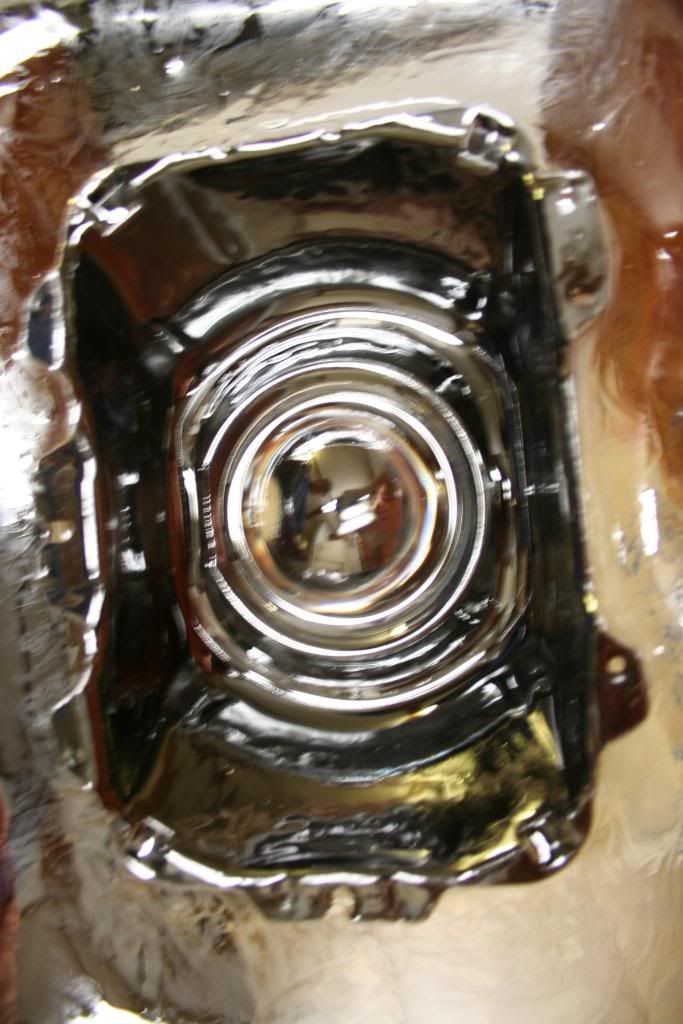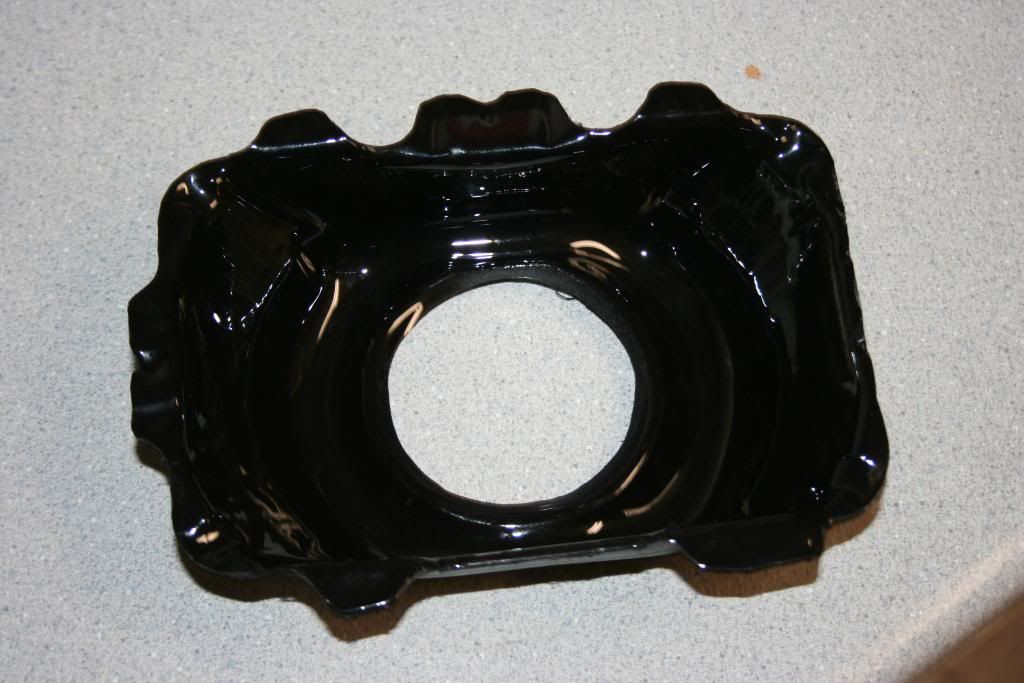 As you can see, it turned out AWESOME!!! This is the pic of the final piece. I still have to put the larger lexan lense cover over it and the black trim rings on, but this is the overall finished product. Here are some shots of my HID (35watt, 6k) in one of the projectors. These pics were taken at a parking deck directly next to Auburn University's Jordan-Hare Football Stadium(87k people). You can see on two of the shots we showed the light from my projector on the stadium itself.
Thanks to Blake (av6g6) for doing the work.
Enjoy,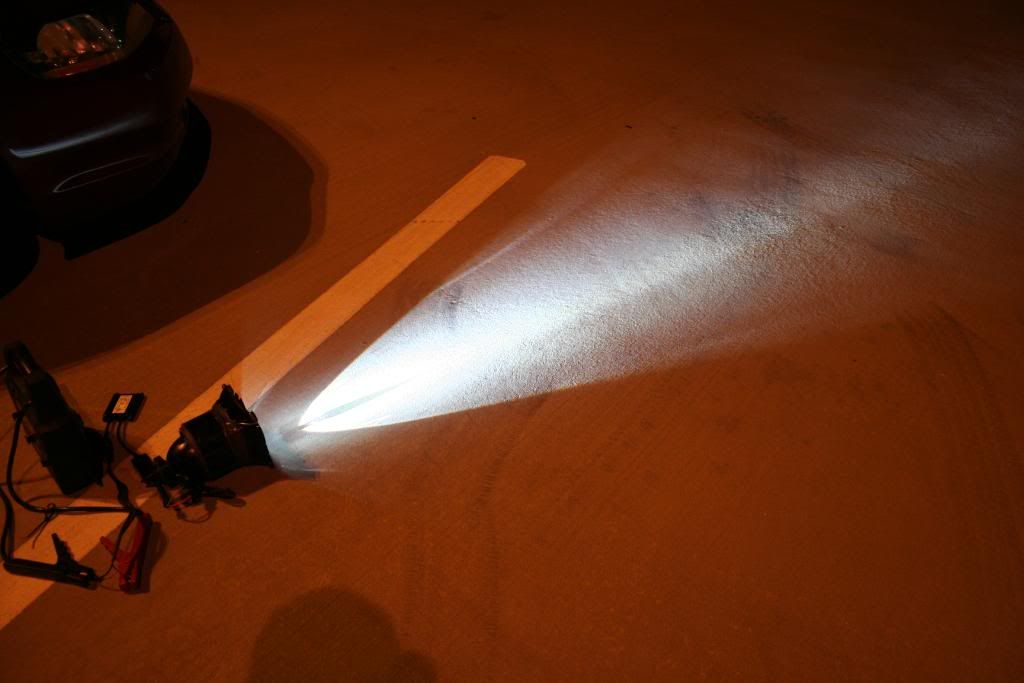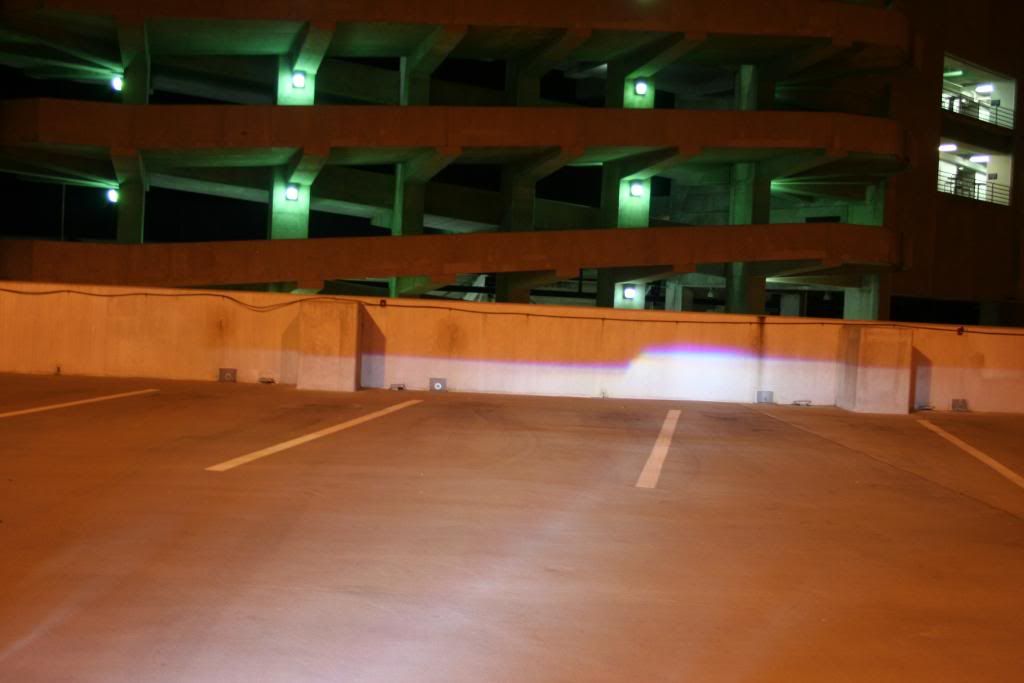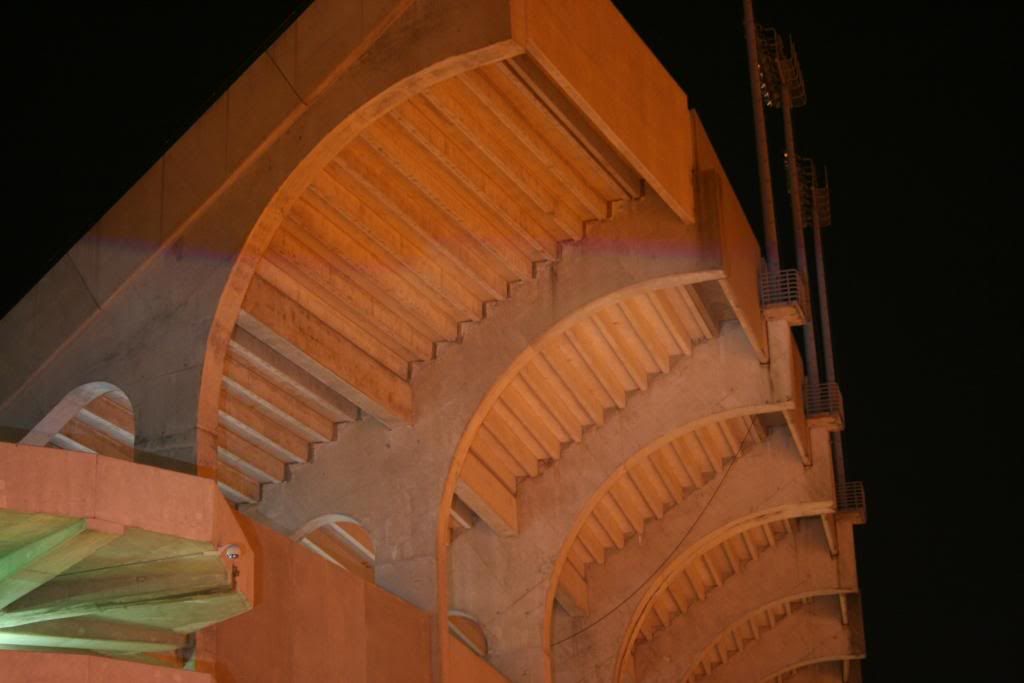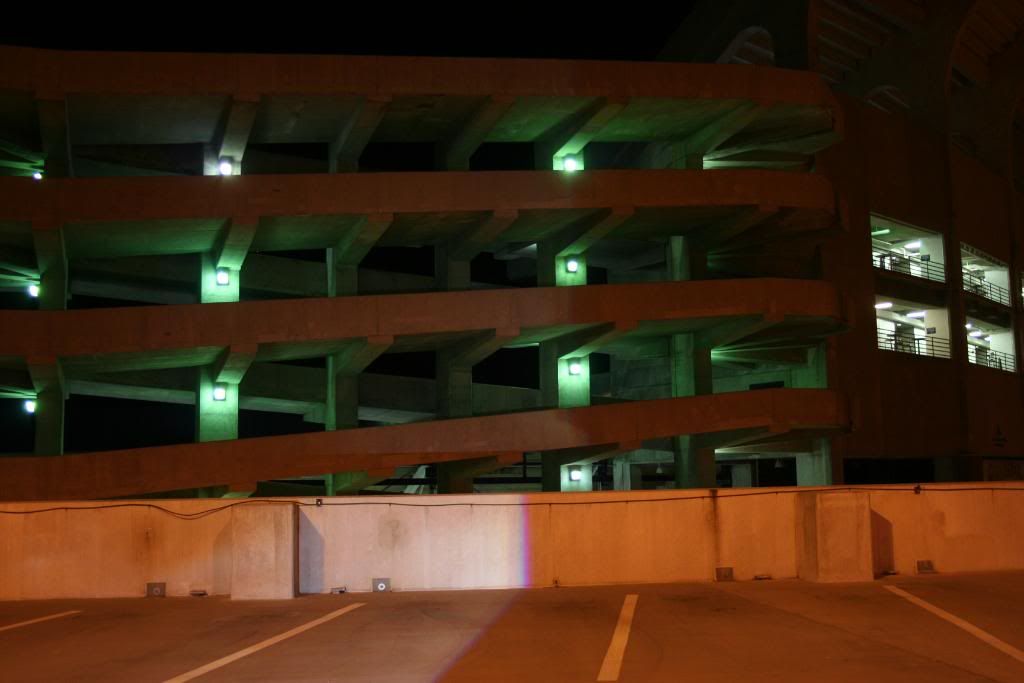 _________________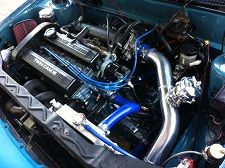 92 Metro Turbo-G13b Swap - too much stuff to list
95 Metro 4/5 Sedan - Daily Driver Status
2014 BRZ Limited in WRB - The car payment