OK, it has been a while... I honestly was nearing the completion of this bumper and realized that I was very unhappy withe the direction it was going. So... I started over. The idea was working but I soon realized that the bumper was quite heavy and I hated how far the bumper projected forward.
Step 1- Remove front bumper and create "skenphp/frame". I had read on several other forums that people were using this pink foam that was sold at Home Depot. I found that my local HD didn't stock this any longer and quickly found this blue foam from Lowe's. Unlike the typical white foam that we are used to seeing in cups, this type of foam cuts nicely using a fresh/sharp Olpha (hobby) knife without the annoying balls of foam every where. I only used 4 tools during this first step; Olpha knife, straight edge, 3M #77 spray adhesive, and a tape measure.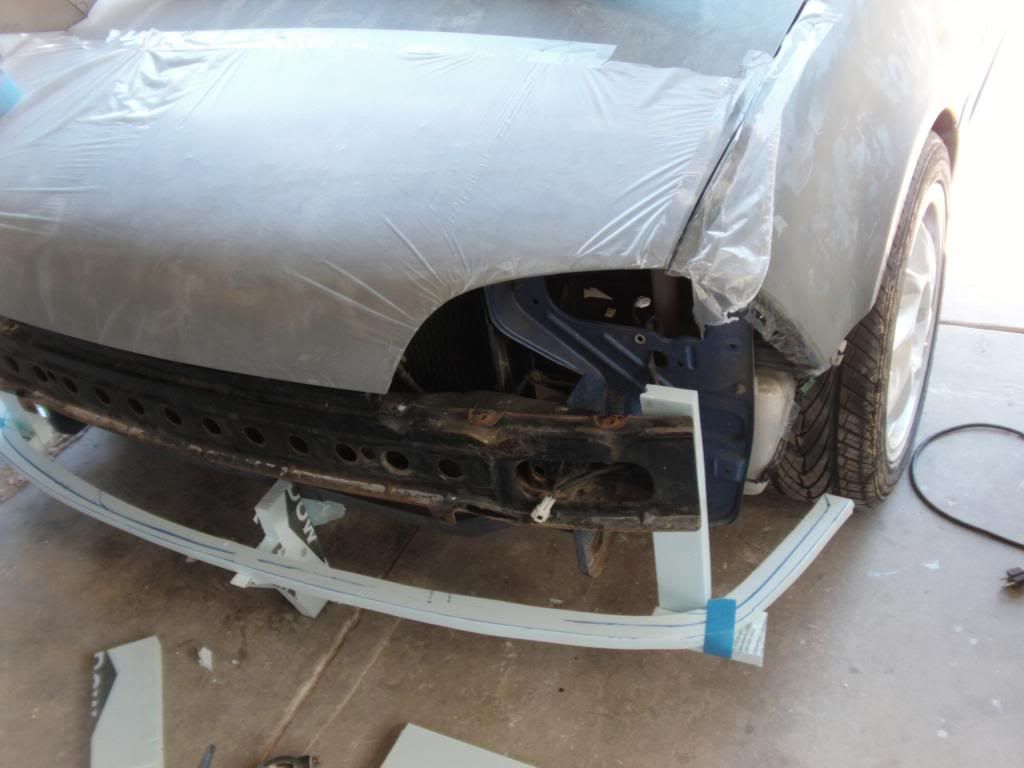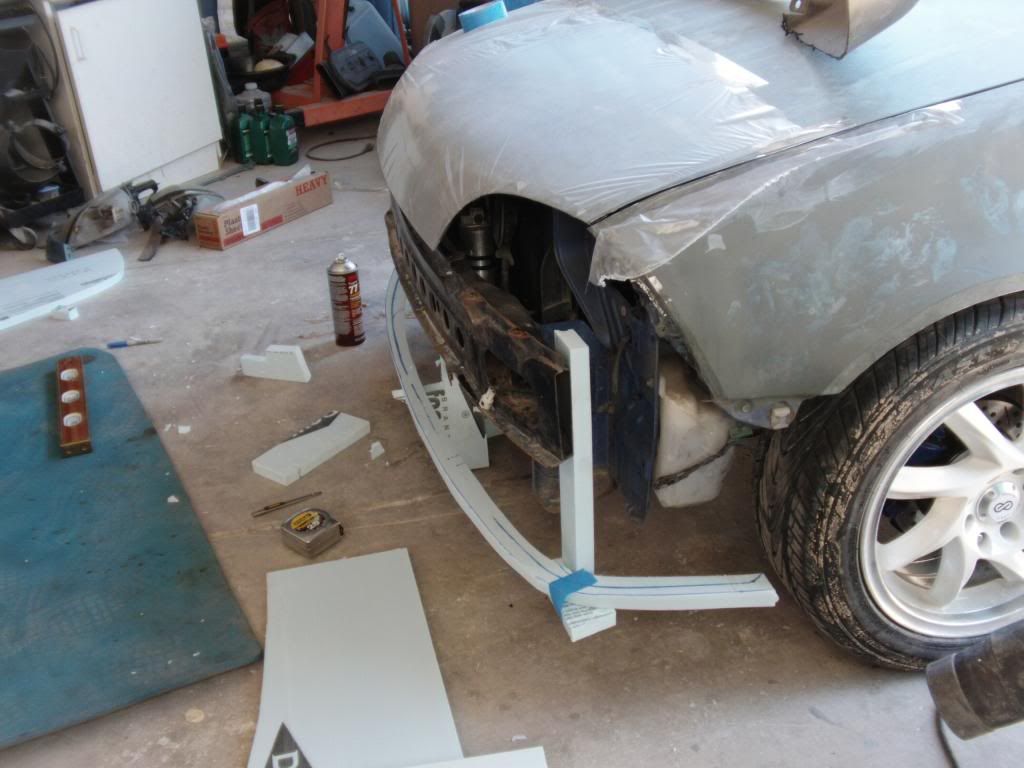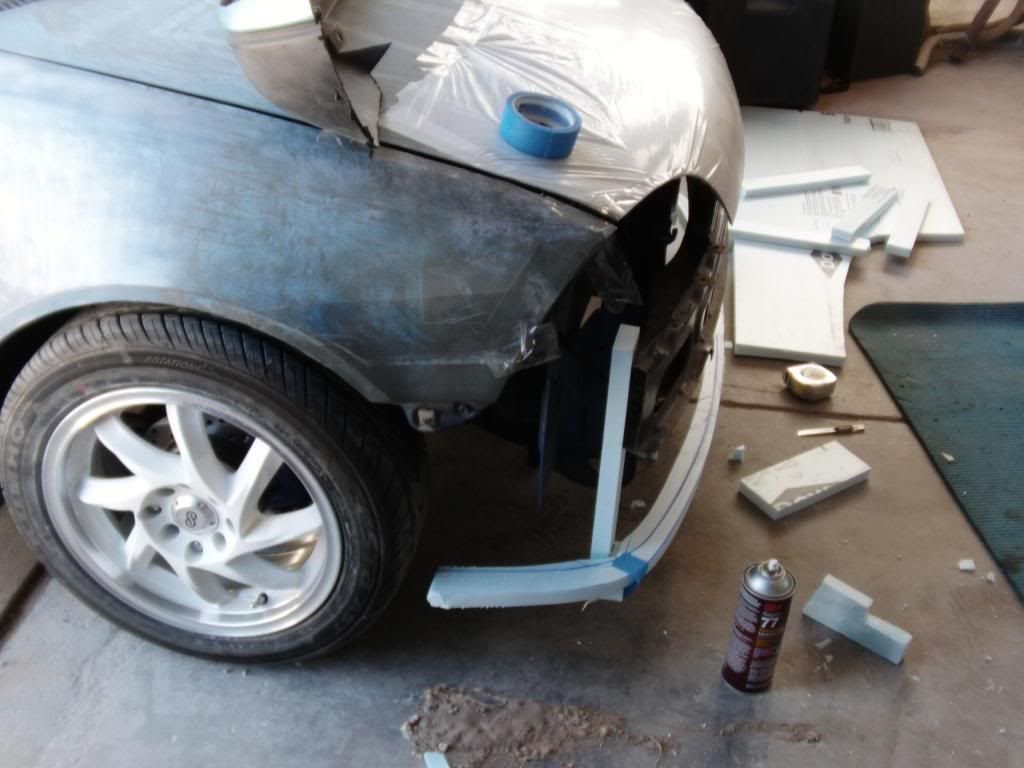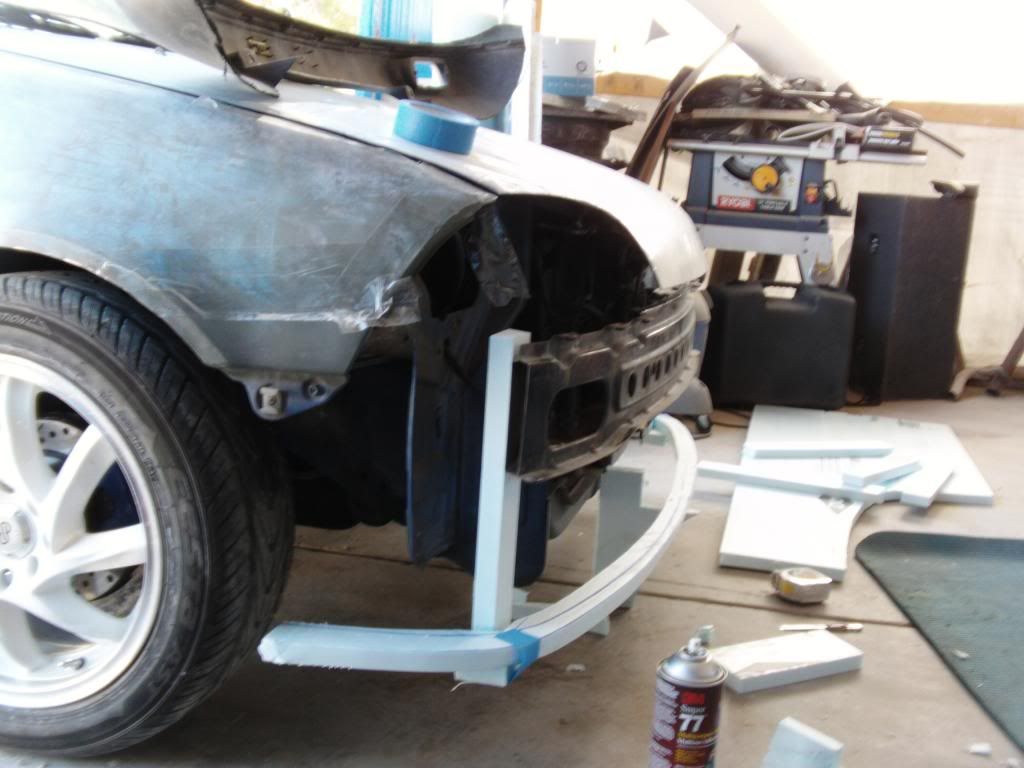 After the framework was in place, I cut a strip to fill the indent in the stock pumper. Every 2-3 inches I cut the foam vertically to help the foam bend better. Using the spray adhesive, I glued the foam to the bumper. I was anxious to keep working on the bumper and resorted to using my mini clamp to allow the glue to dry. Normally, You should spray the glue, wait a couple minutes for the glue to get "tacky" and then stick it.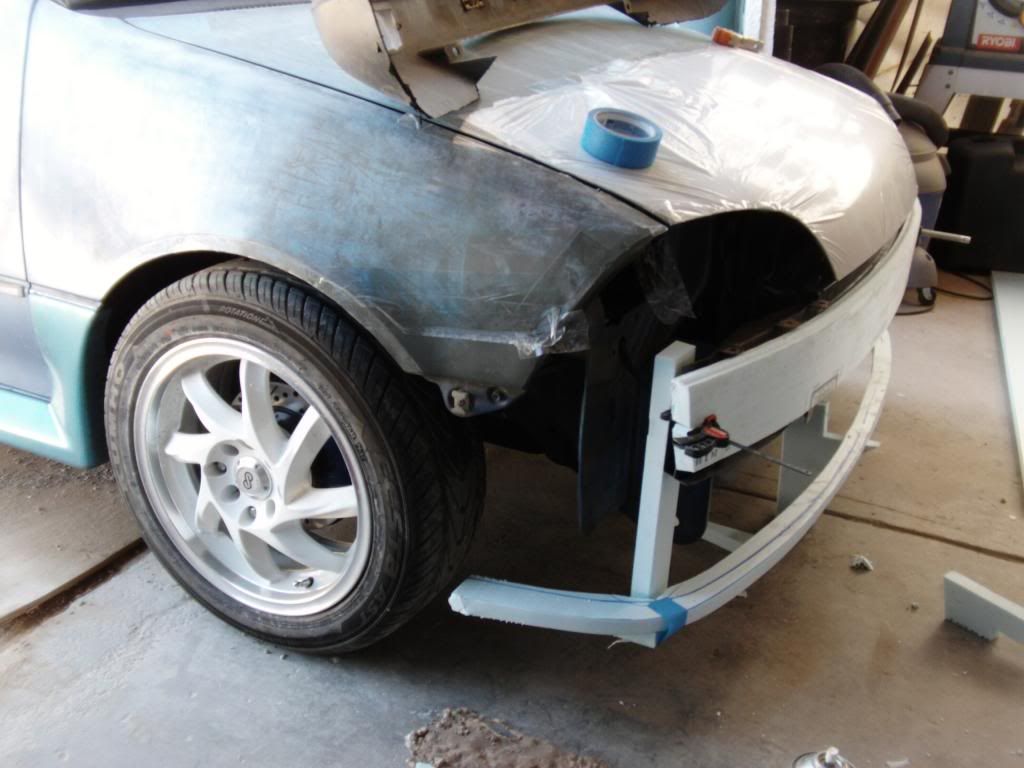 Then I started filling in the blanks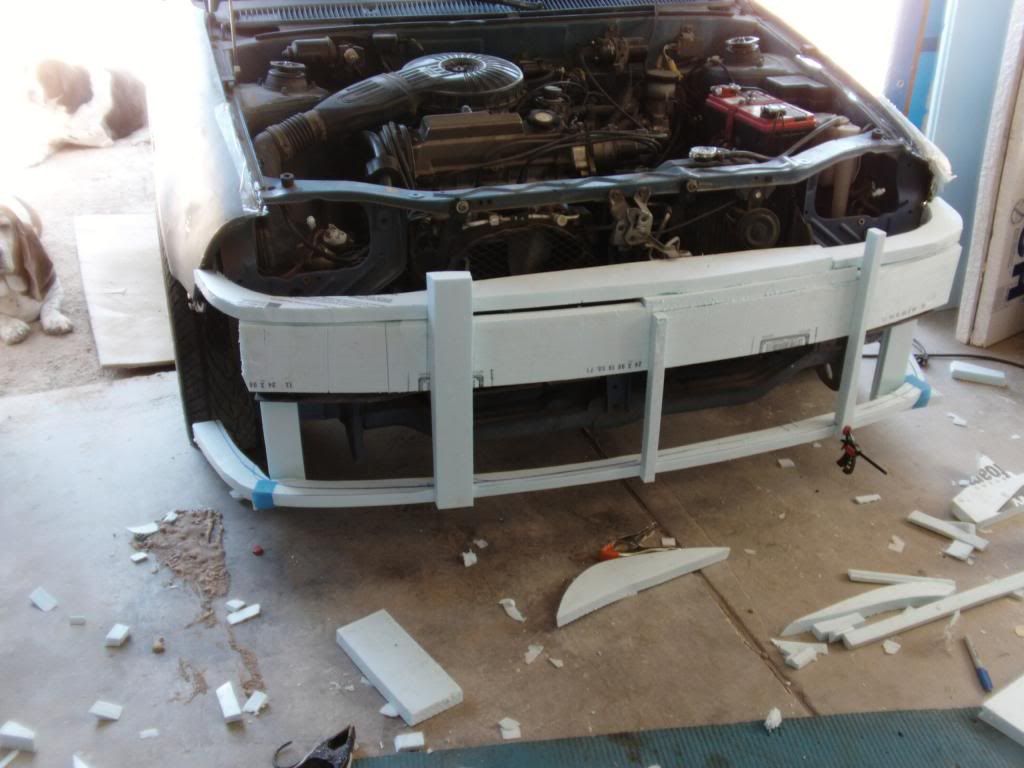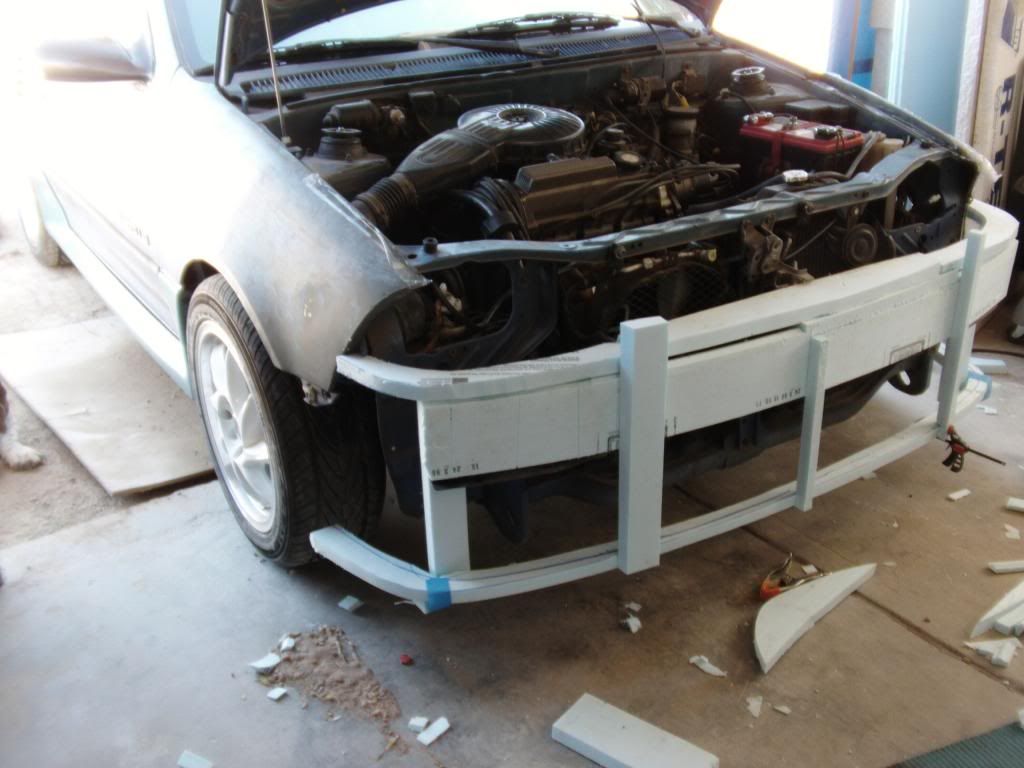 I wanted the body line from the hood and headlights to lead right into the bumper and eliminate the gap under the hood. Here is a pic of the hood closed..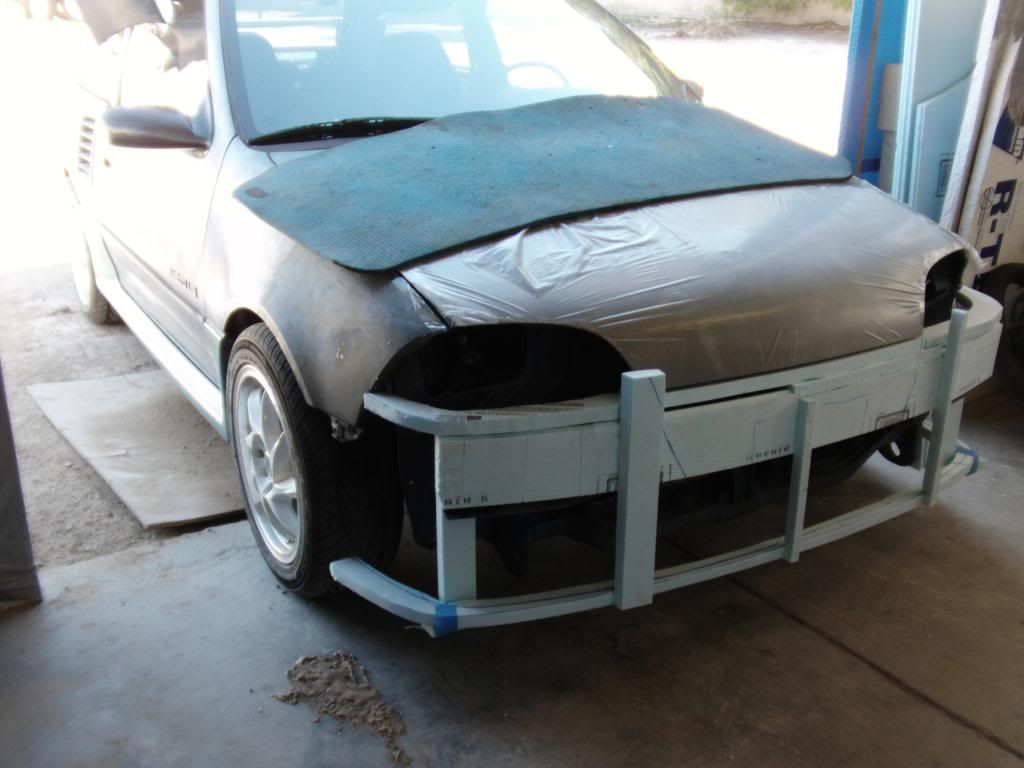 Time to fill it in...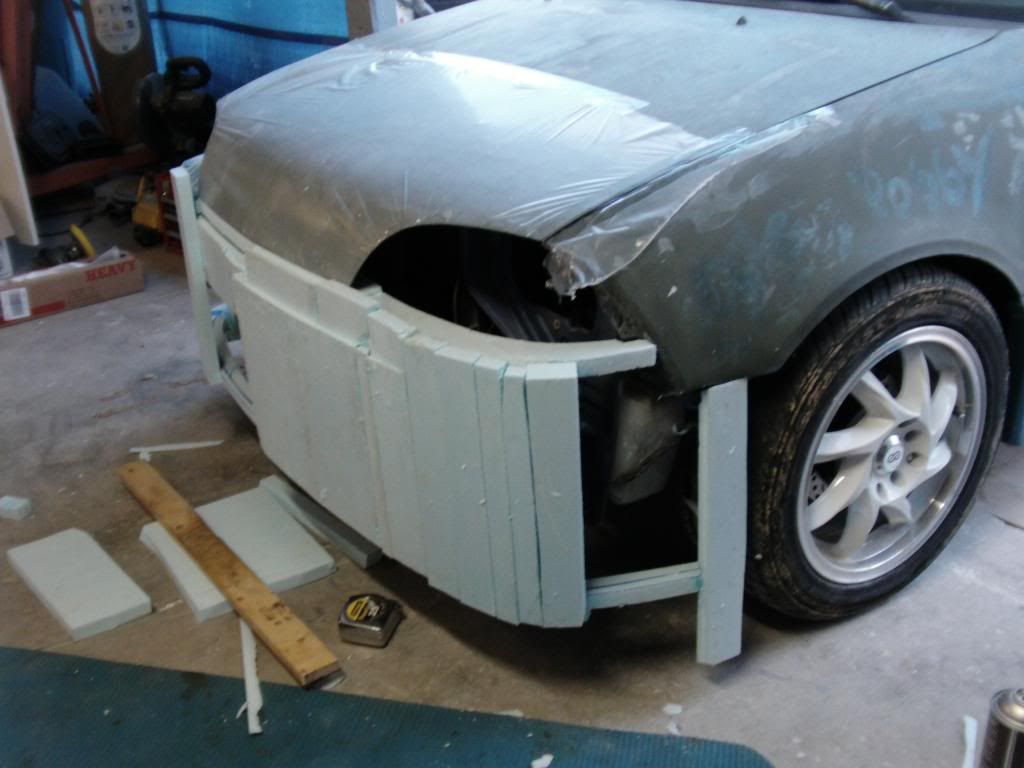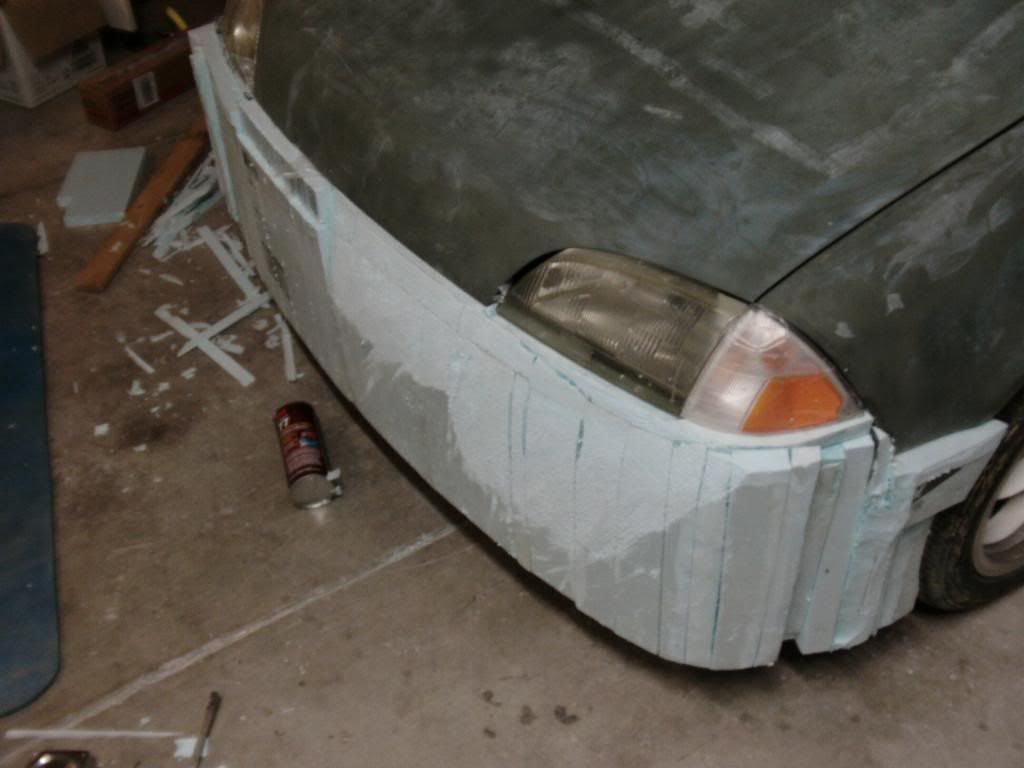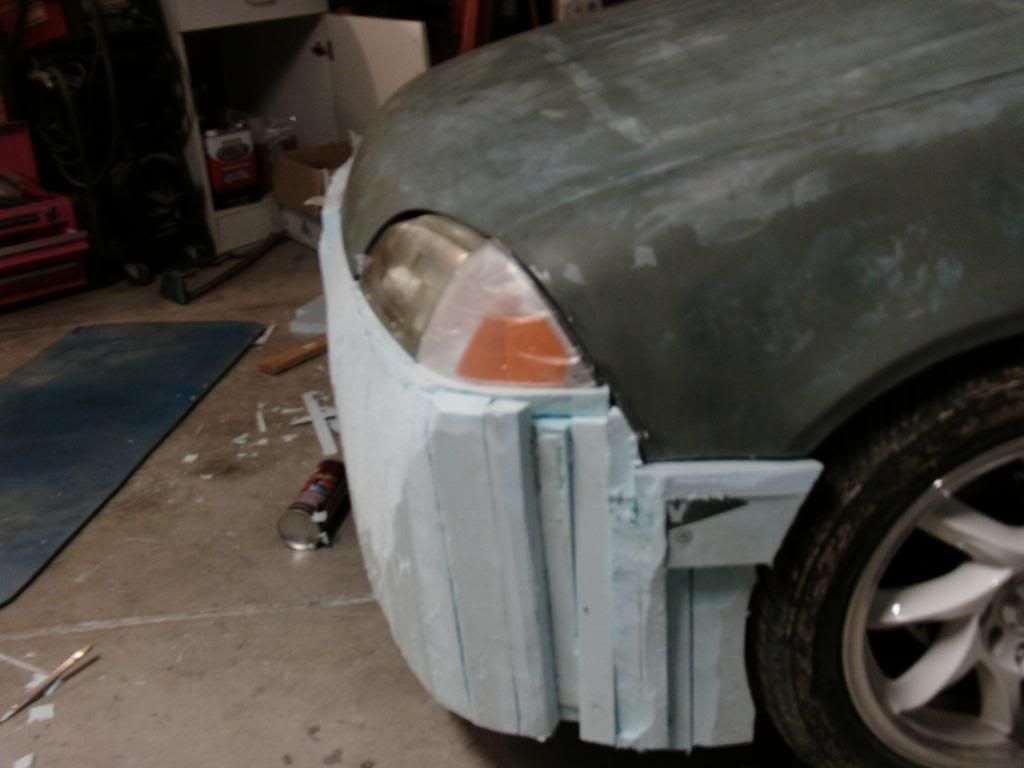 Here is the corner before I shaved off the extra.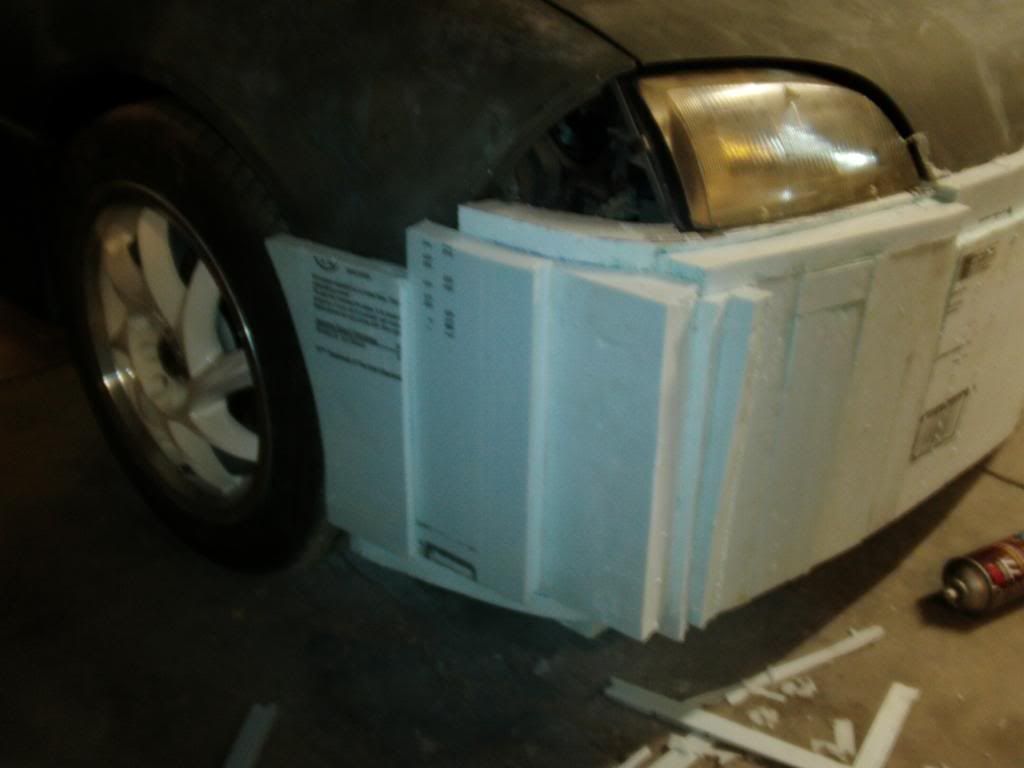 Step 2- Shaping
I mainly use 80 grit sandpaper and the bondo body filler file. (I will take a pic of that tool if requested). MOST IMPORTANTLY, when shaving the foam, know that it gets everywhere and has crazy static cling! :ermm: So, with 1 hand sanding, filing or shaving, turn on a shop vac with the other hand and try to catch 90% of the crap coming off. HUGE help!!
The shaping begins..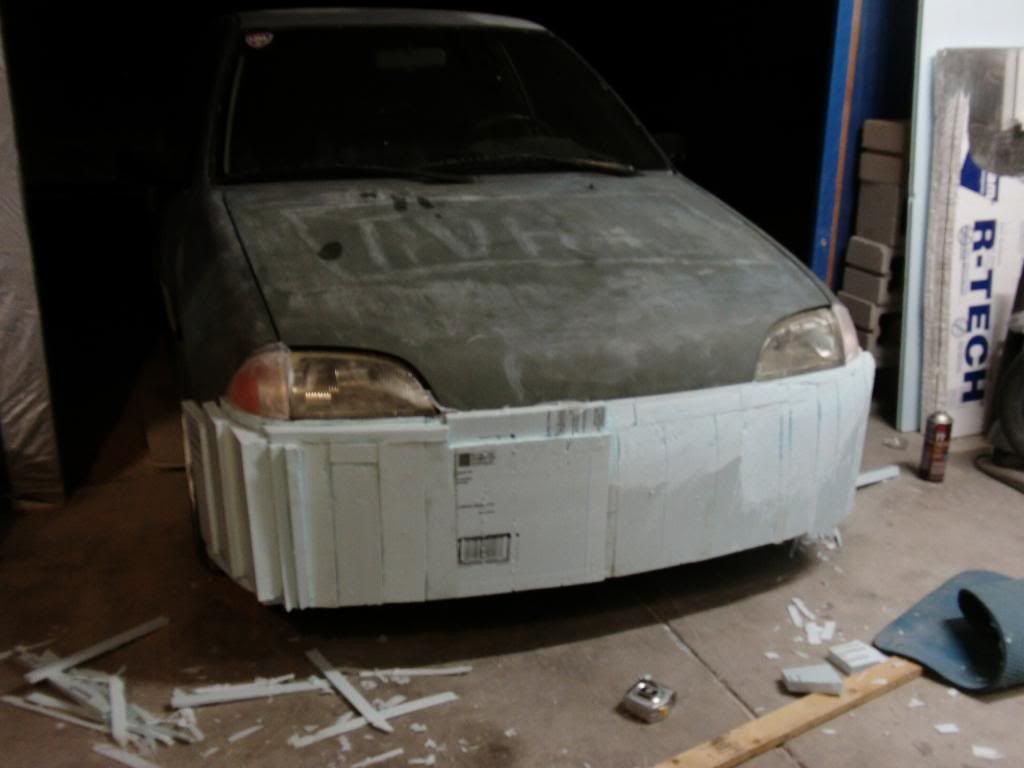 After I shape it, I will be adding more foam in certain places and will explain then what and why I am doing.
Please note that I am also relocating my radiator and AC condenser to the rear of the car that will be vented through side vents that you can see in some of the pics above. So, I want zero air flow in to the engine compartment with THIS bumper. I will also be creating custom (bad-ass) fog/driving lights and LSi style projector headlights. I will post my "how-to" on them when I get to that. I will be using the projector lenses, bulbs and wiring from the Infinity J35 headlights. I know there is a "how-to" for the rectangle headlight conversion using 7 series BMW projectors on this forum that are amazing (
http://geometroforum.com/topic/3184640/1/)
. BUT, I have found that finding those cars with the lights still in it is not easy. The Infinities are in ample supply AND want I my LSi style lights, so the rectangle conversion doesn't work for me. I have seen the phrase "ANGLE EYES" and don't fully understand that term. I think that my LSi style lights with the projectors in them is what it means but I didn't wanna use the wrong lingo. :thumb
More pics and updates coming soon. I have a deadline to have all the custom body work done by the 2nd week of April. I will be driving to Sacramento (600 miles away) to meet with a buddy of mine that is a journeyman auto-body guru. We will be painting the car up at his place.