This is how it looked in the bumper. Before and After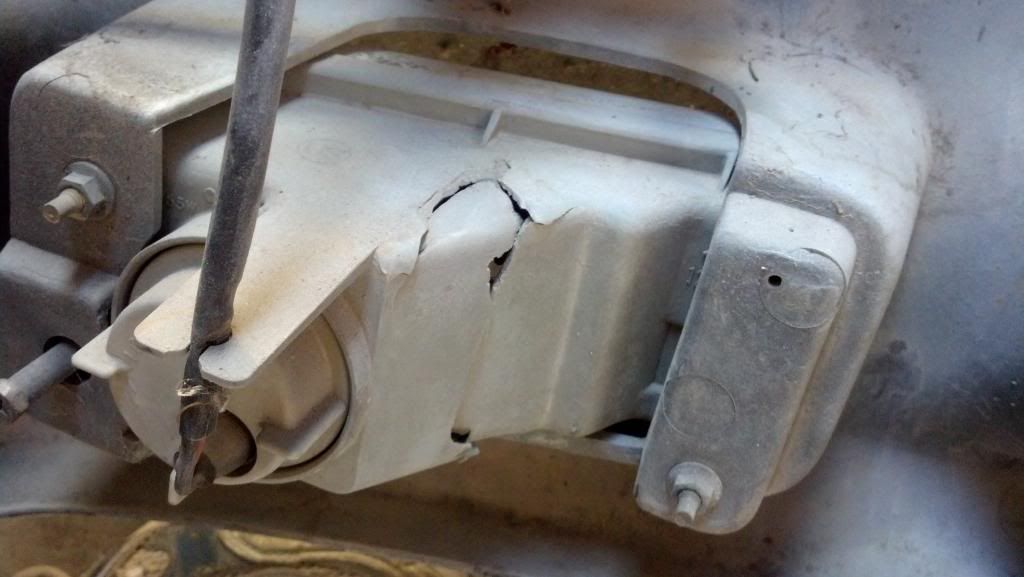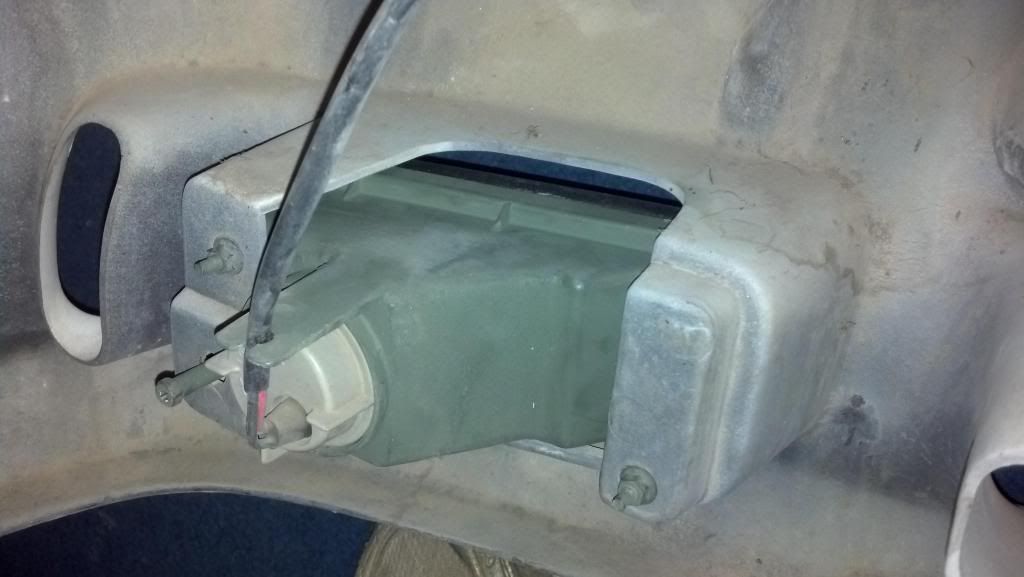 After removing it from the bumper
all the broken bit taken out of the inside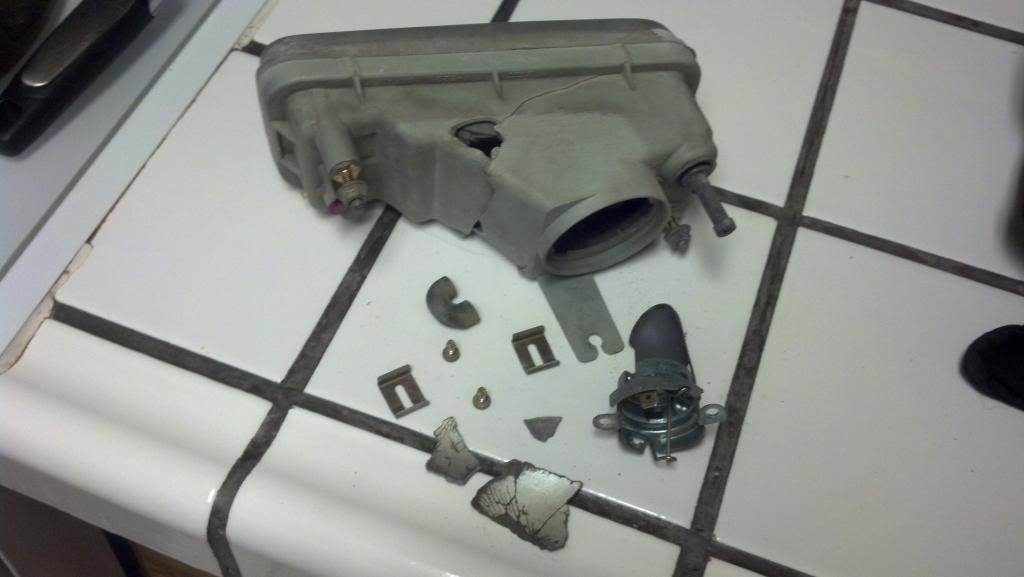 Preheat oven...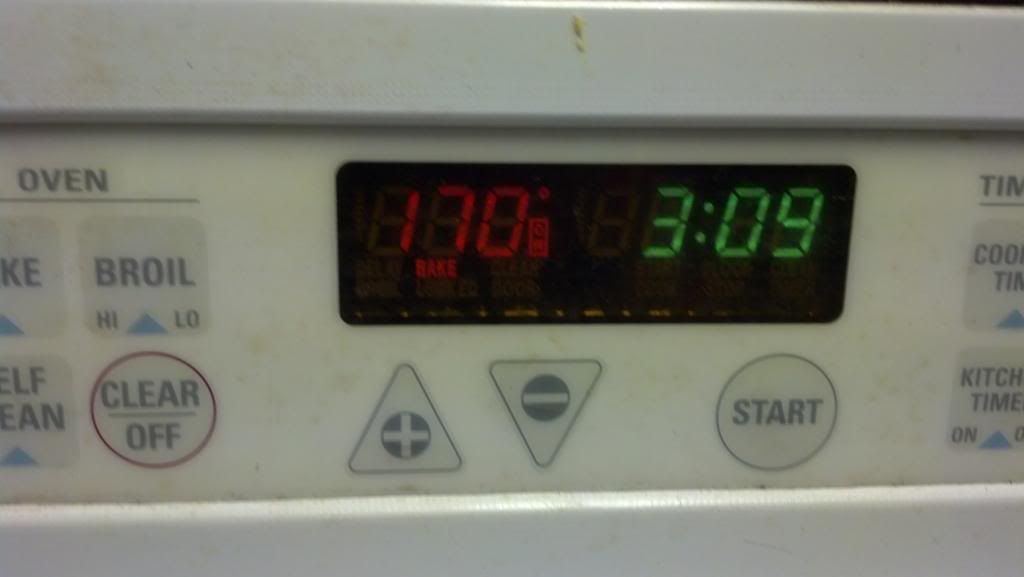 let bake for 20 minutes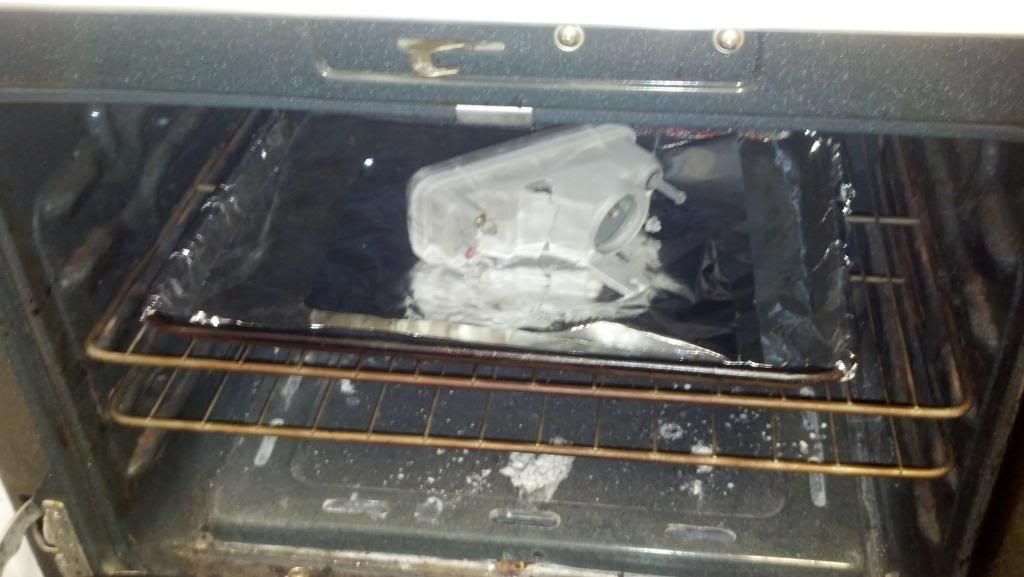 separate the glass from the housing using a flat head screw driver.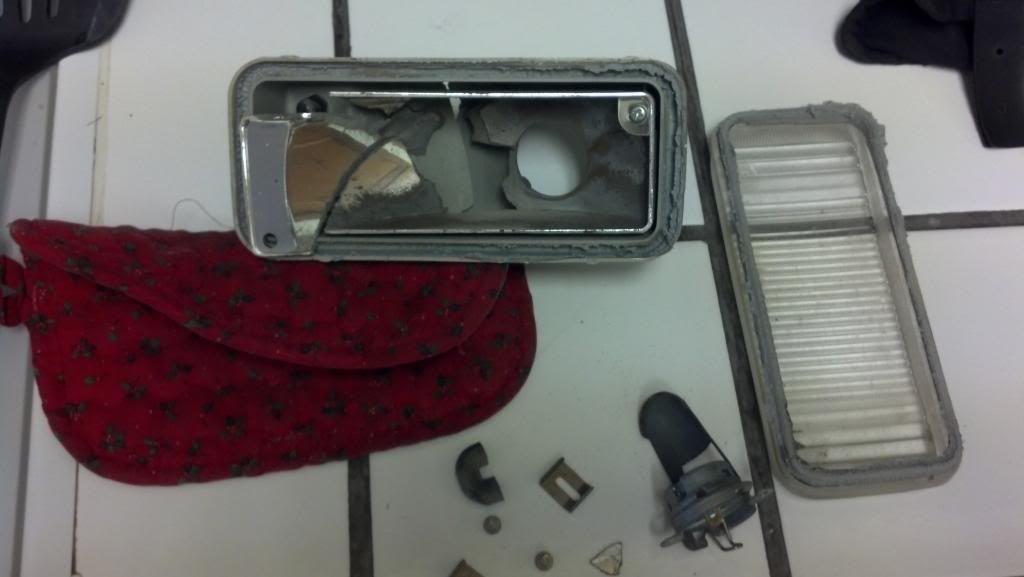 Remove inner reflective plastic from housing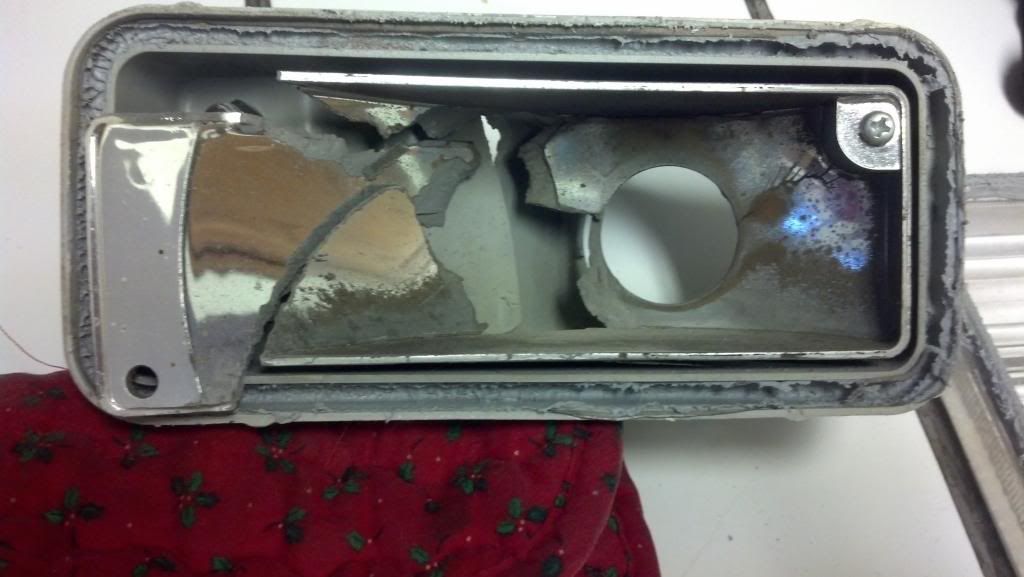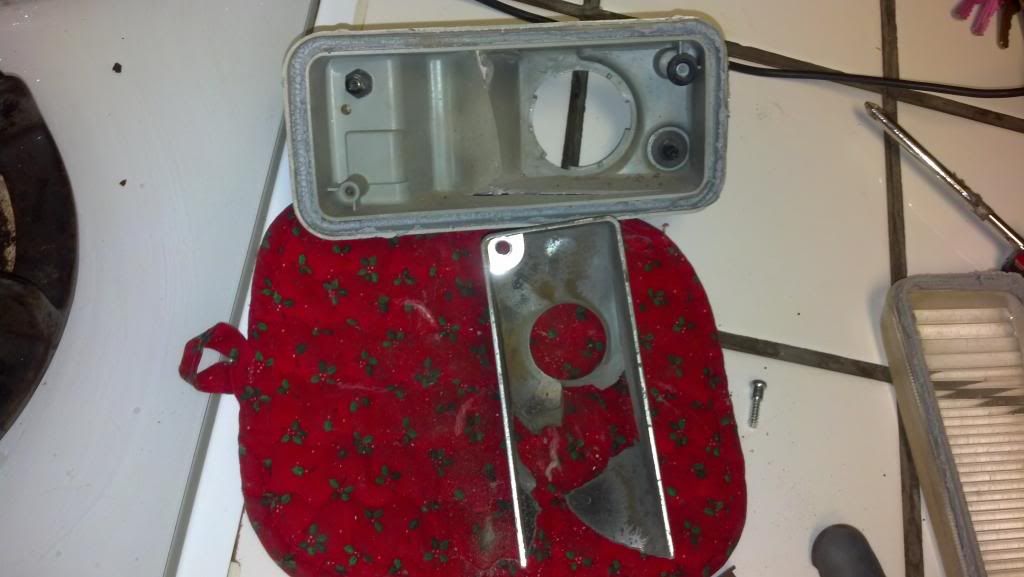 Starting with the inner/reflective part, here is the first part of the rebuild...The INNER piece.
Because the inner (reflective part is a fiberglass type material, Plastic welding is not possible. Epoxy is needed. Carefully tape togeter as many pieces that are available, creating a mold for the epoxy to fill in for the missing parts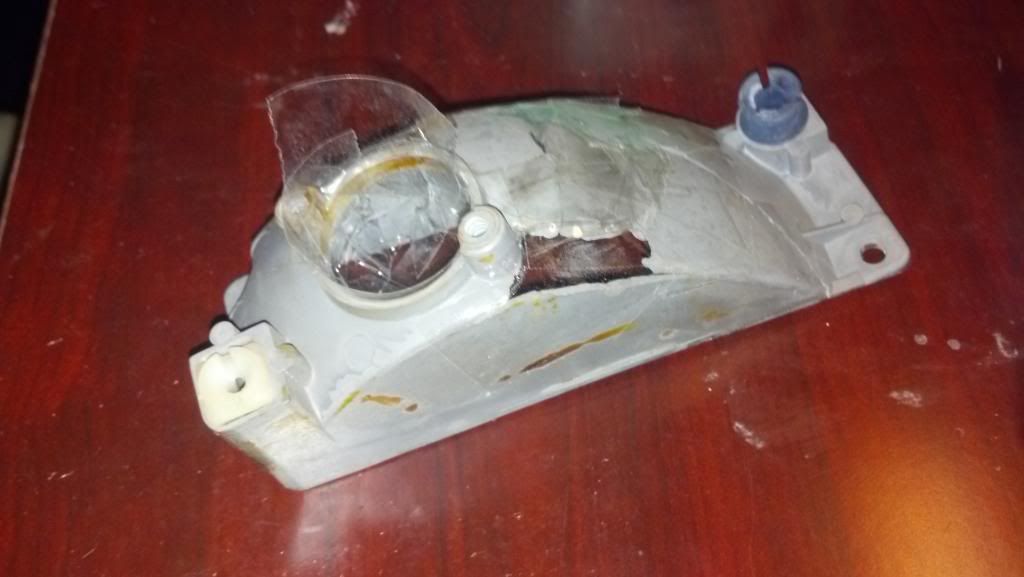 Notice the missing parts leave holes that the epoxy will fill in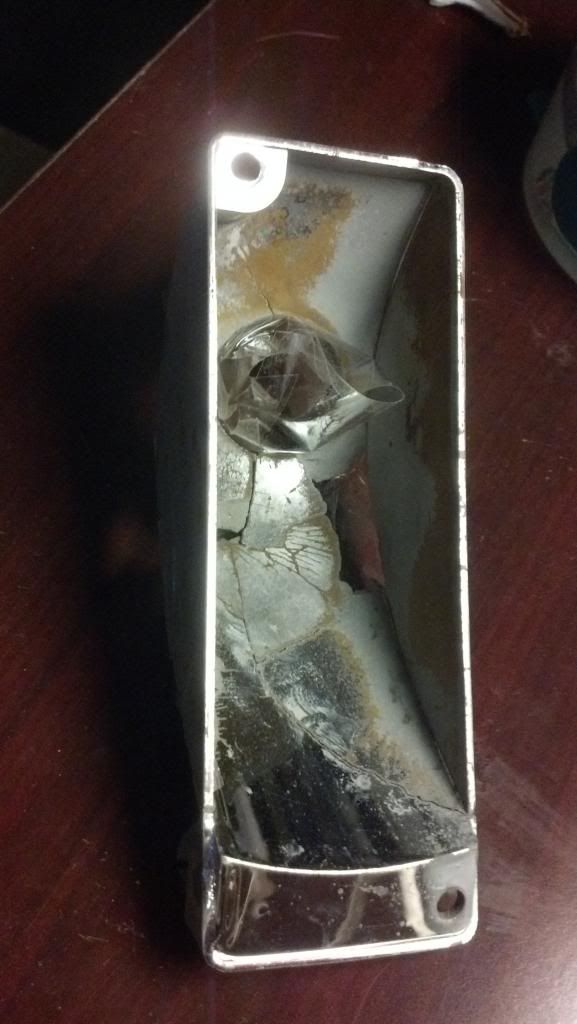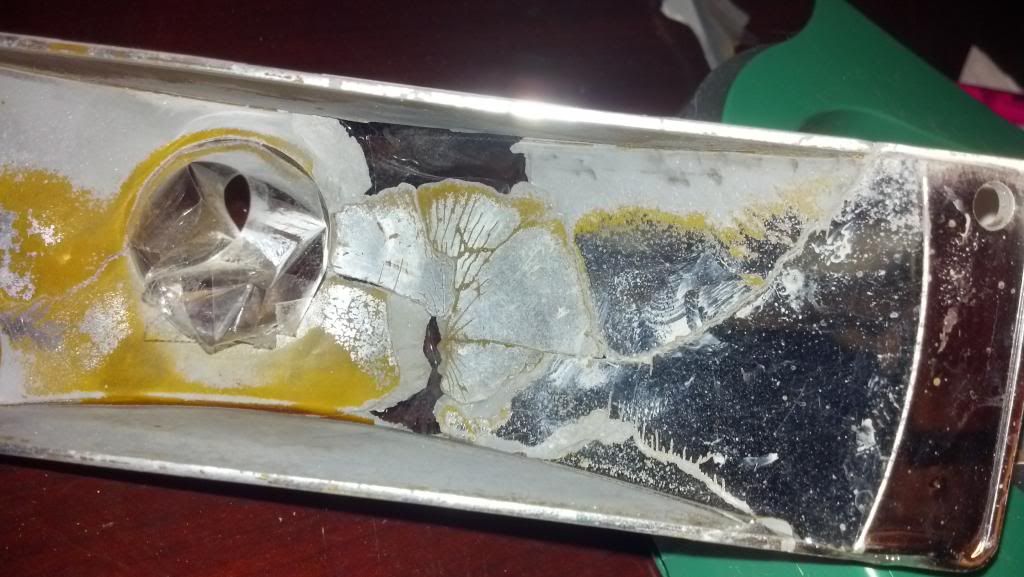 this is the expoxy I used
after epoxy hardens, remove the tape off the back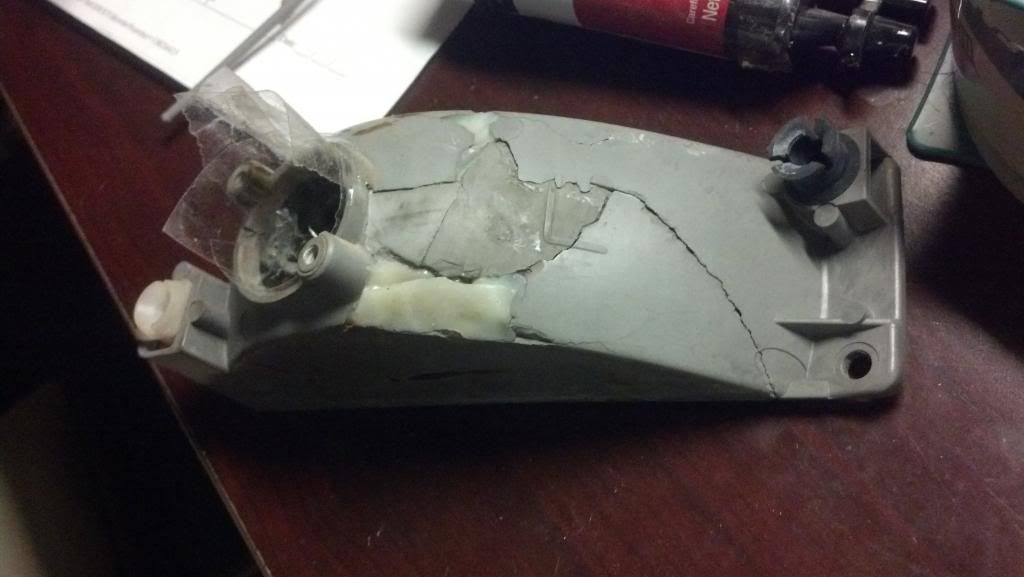 add another layer of epoxy to back to fill in all the remaining holes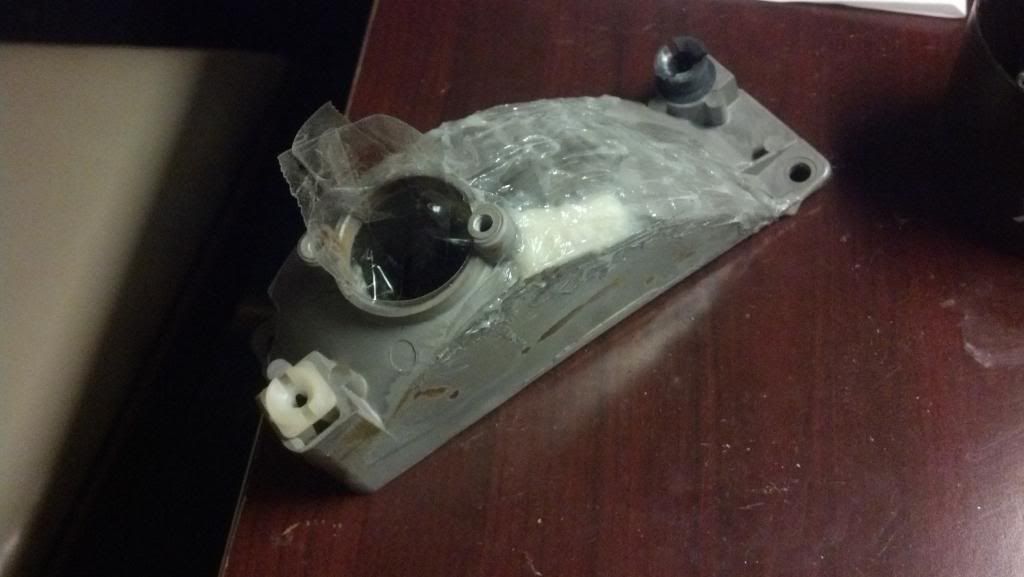 after that coat of epoxy hardens, sand inner and outer surfaces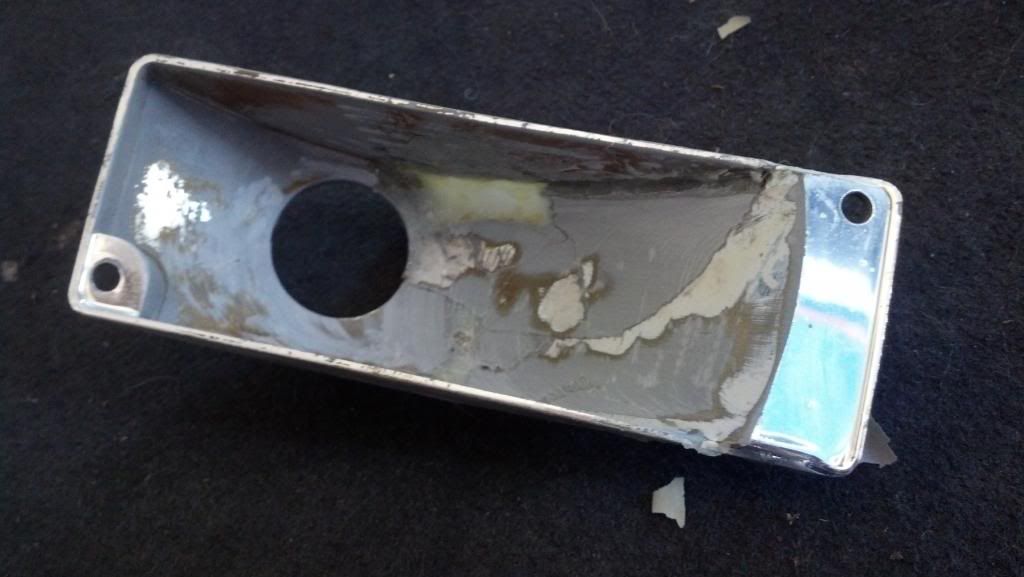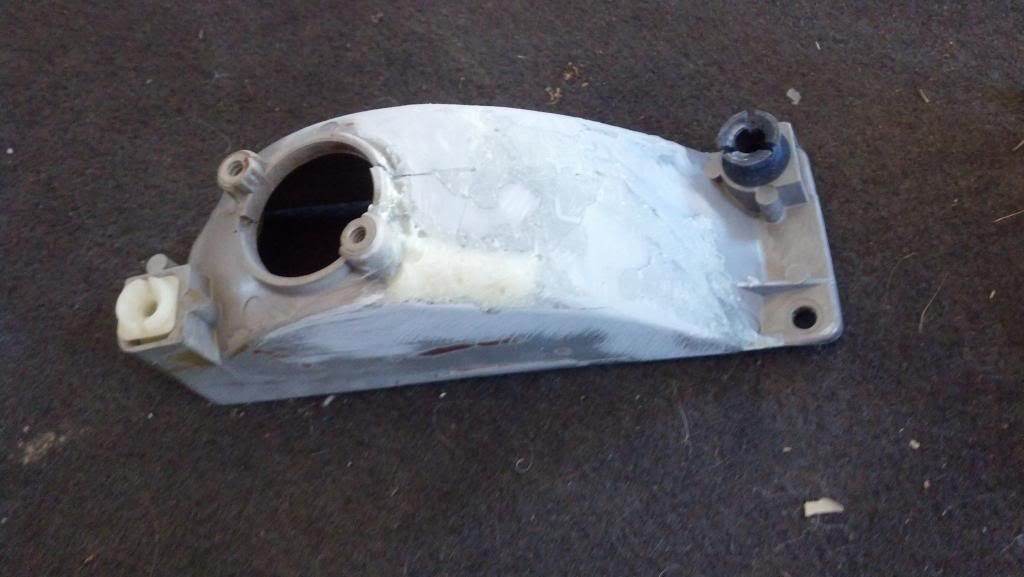 Primer and paint the inside with reflective metallic silver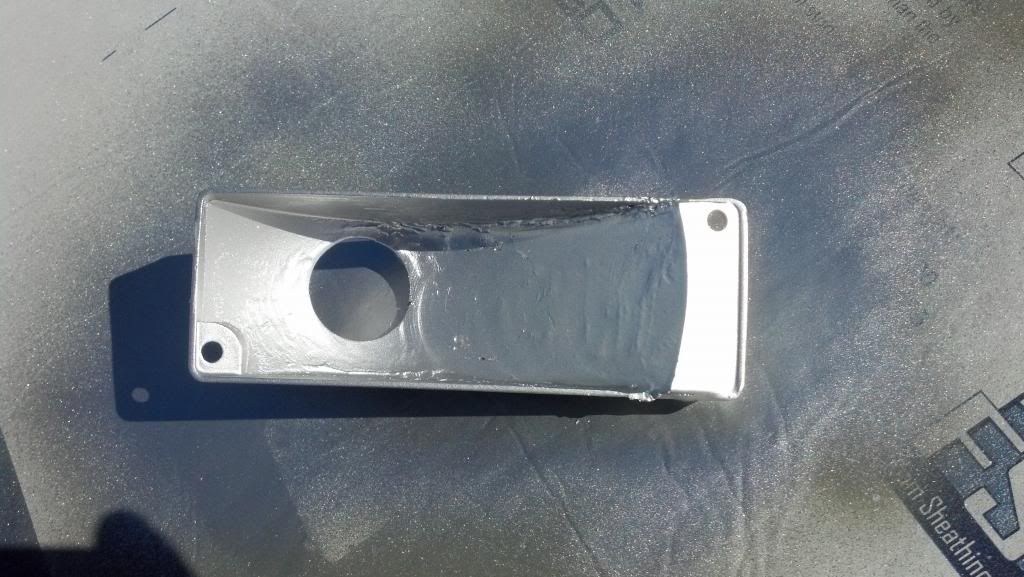 Here is the 2 part of the rebuild, the Housing/outter piece.
Notice how bad the break is and the pieces dont line up to each other
because this is a regular plastic and not a fiberglass composite. We can use basic plasic welding techniques. I developed this method myself, so take what you can from it. lol
Start with a cheap soldering iron, align the broken pieces and like sewing stitches, poke the iron into the 2 pieces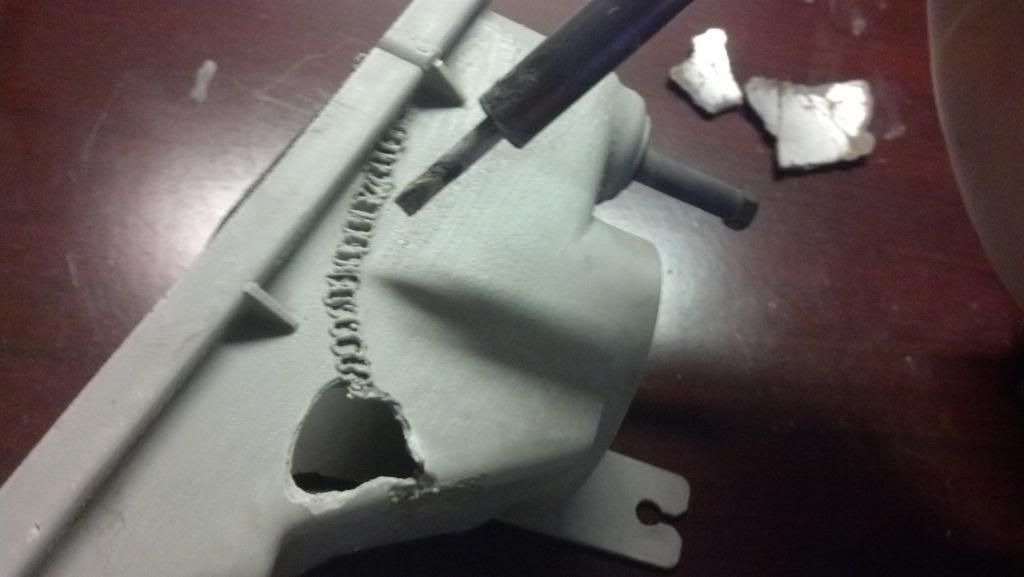 After stitching it together, turn the iron to be flat and smooth out the "stiches". Once it cools and hardens, do the same process to the opposite side of the same pieces to insure a molded piece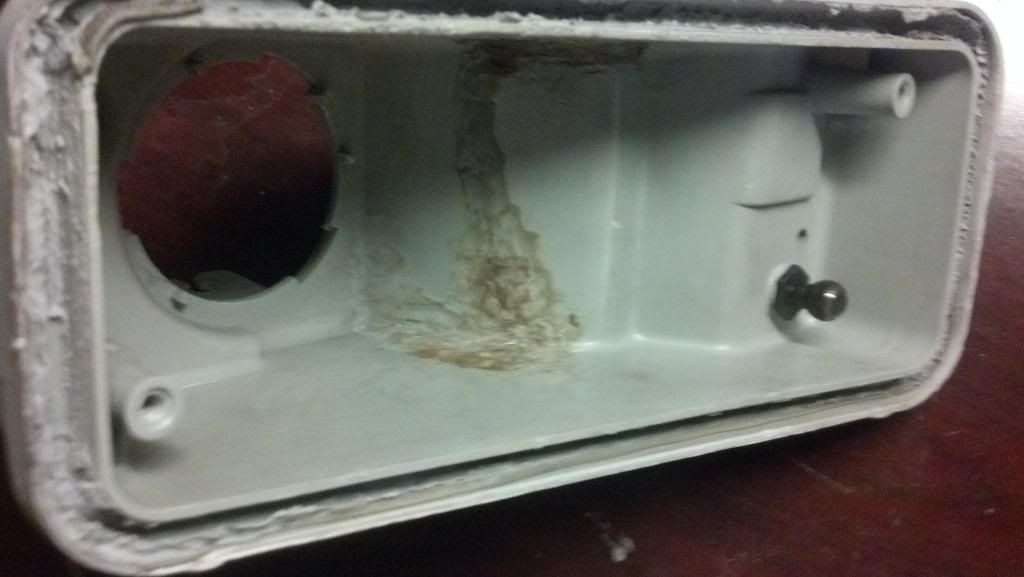 I had missing pieces here and several holes. So, I needed "doner" plastic..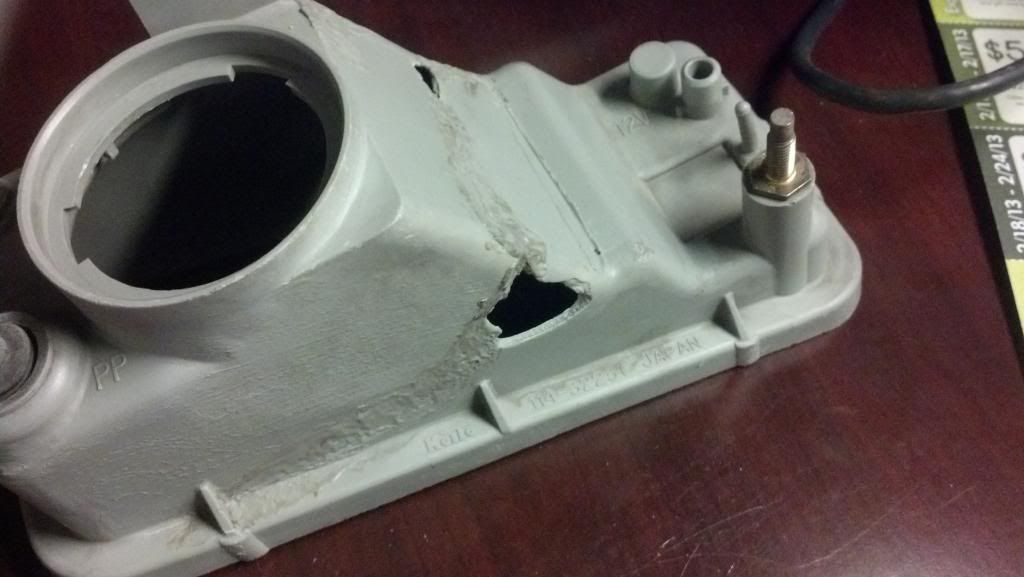 with the help of a 3 pound mini-sledge, I found some doner material
because the material gets really hot, some discoloring is to be expected. I melted broken/doner pieces into the holes and smoothed them out on inside and the outside.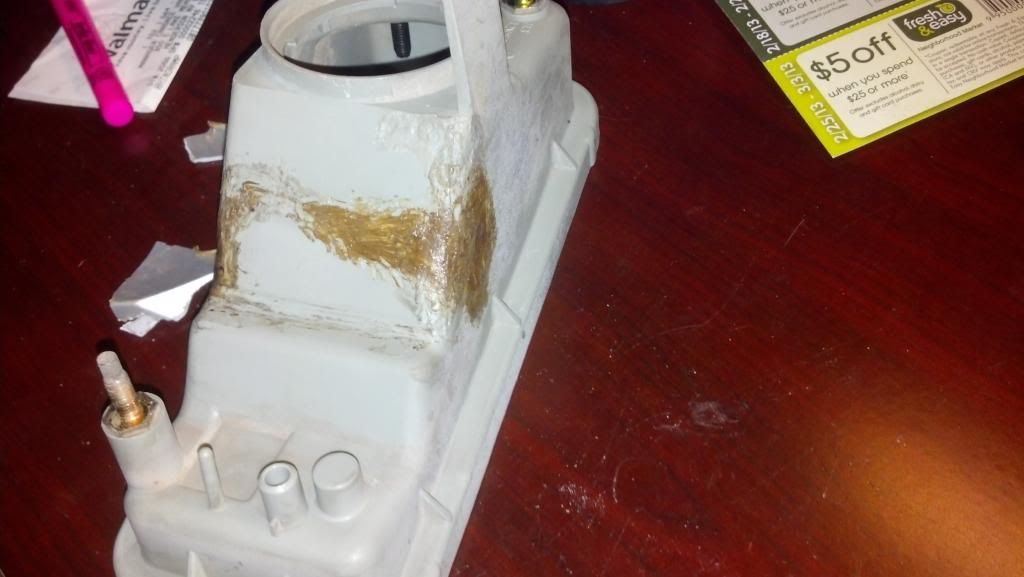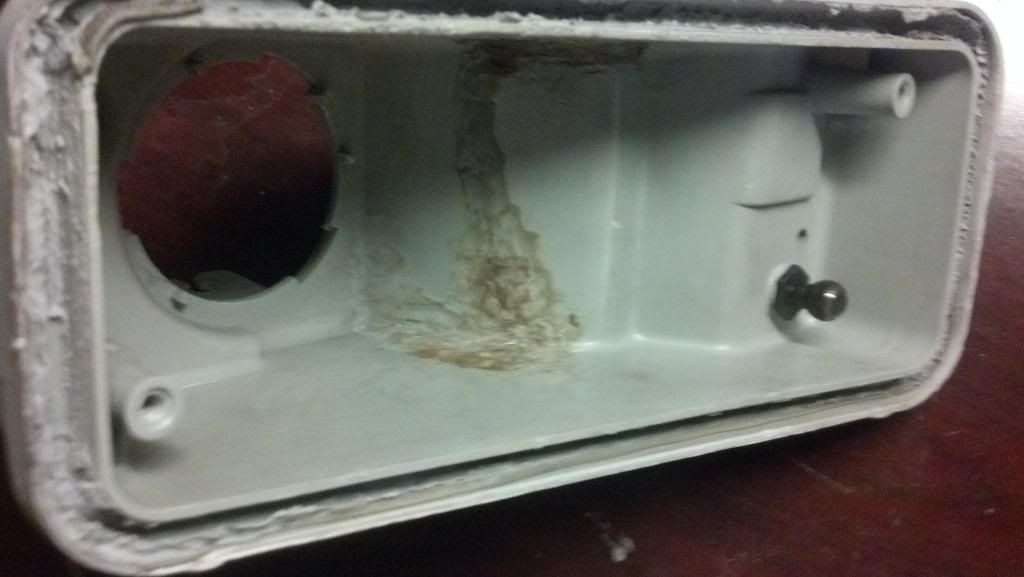 using a little disc sander, I smoothed out the exterior and have it ready for paint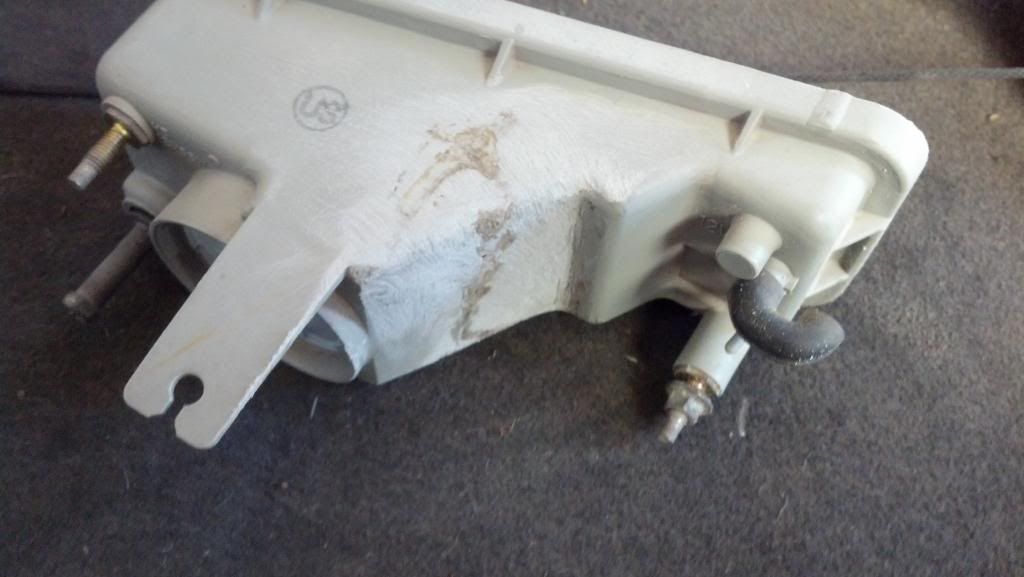 both parts get primered
Heat the oven back to 170, pop in the parts for another 15-20 minutes to make gooey parts goooey again, reassemble the light...