To follow up...........All of my 3M adhesive has expired and the catalyst is rock hard. Kind of a blessing in disguise. The Lord Fusor 108 is a much better choice for this application.
The stuff is rock solid and easy to form where needed.
Just for reference, the SRD fiberglass skirts are in no way plug and play. Body work is required. But like the Lord Fusor product, they are extremely solid. About twice as thick, or more, than the OE skirts. Just takes a bit more fiddling. Cheers.
_________________
.........I'll be back in a bit........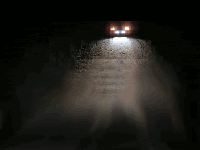 Extreme Make Over....SnowFish Addiction
1991 Metro Xfi Sport, Crower F12142 Cam, +2 degrees on adjustable sprocket, .020 Over, Balanced & Blue Printed, 3.79 final drive, WhiteLine Bushings Everywhere, 185/60R14's, TBI Bridge Delete, Edelbrock Air Cleaner, Stainless Header, 2 Inch Exhaust, Magnaflow GlassPack, Swift Twin Exit Muffler.