I found those 2 screws but I still can't get the CD player out. Theres some kinda metal arm attached to it in the rear so i can't pull it out all the way.
I'm breaking shit left and right I already broke the bezel by tapping it with my arm while trying to poke my head and find tose screws from underneath.
Here is the piece I broke while trying to manuver under the dash (my had barley fits there to see the screw and I bumped this with my arm)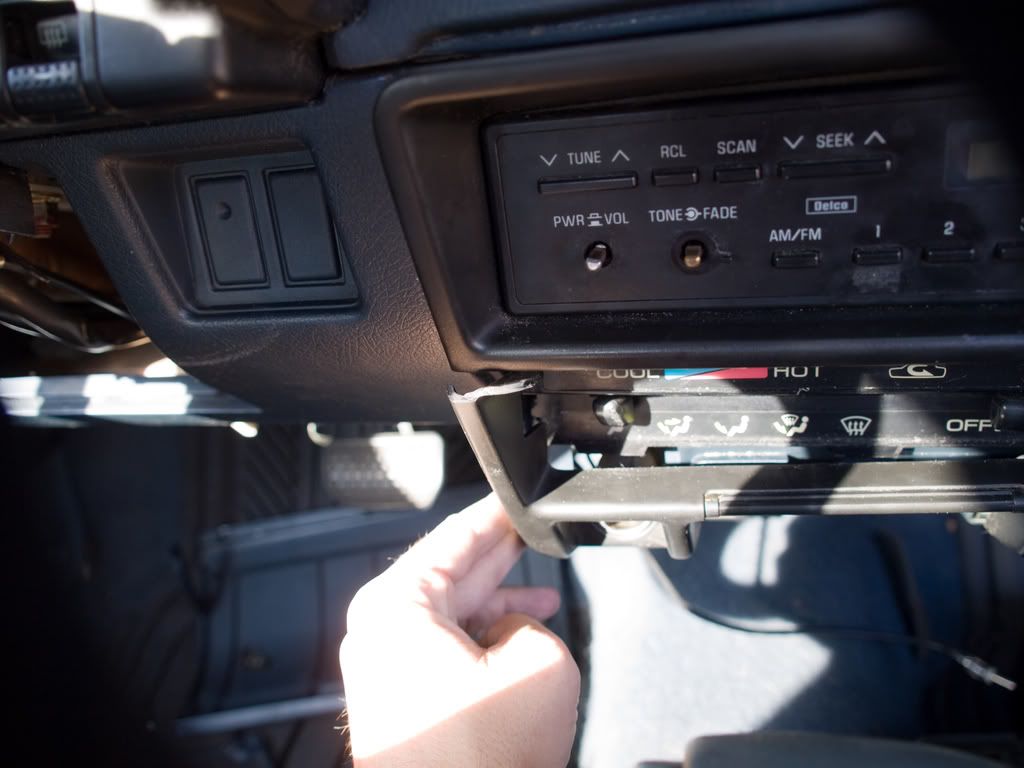 (fixable?)
Here is as far as I could remove the radio because ot the metal arms attached to the radio behind the dash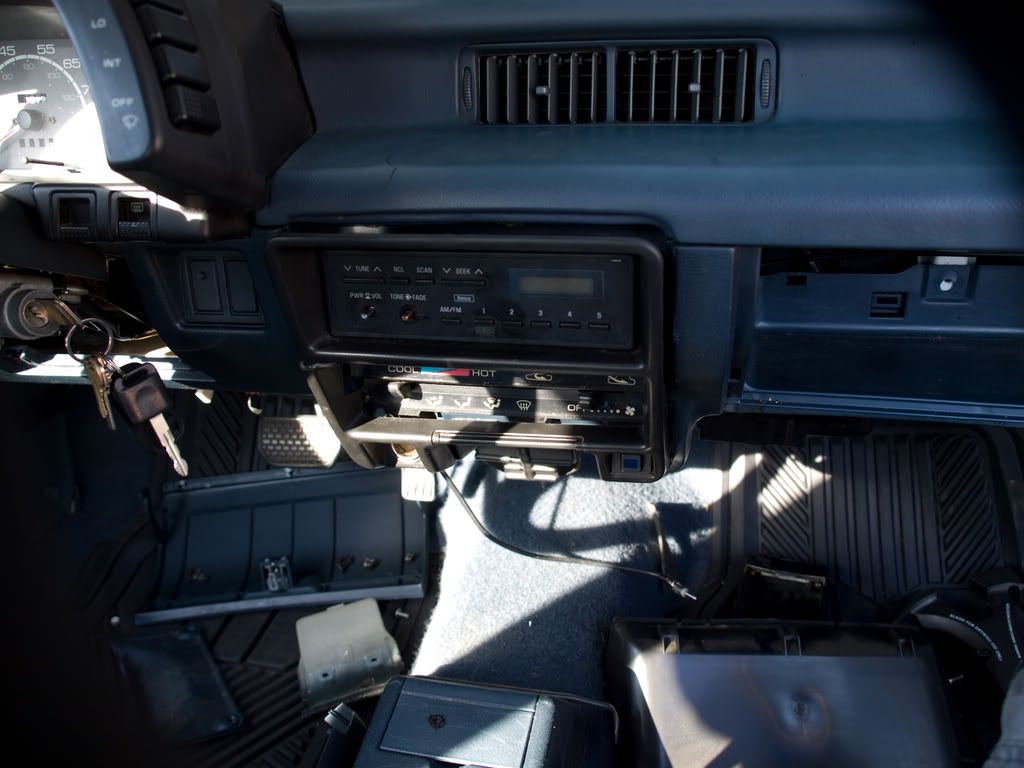 Here is an overview of all the junk I have taken apart. I think I need to remove the entire front dash to see whats going on behind the CD player, But I can't figure out hot to remove the entire front dash piece
I hope I remember where all these screws go
I can't get pictures of the metal arms because I can't see them I can only feel them sticking my hand in from the glovebox side. They basicaly are perpendicular to the way you slide the stereo out (go straight down.) I believe these were attached to the bolts underneath as the previous poster mentioned above. So now the HU is free but the arm things are still preventing me from removing it.
Any ideas I don't want to break anymore parts as they are extreamly hard to find. As it is I already busted it up pretty good on accident with my arm.