Ha!
I stand corrected.
Well, at least I got the mud flaps right, just not the position.
In November this car hit 180,000 ish miles.
And, after close to 60,000 on the timing belt:
she gave up the ghost.
So we popped the timing cover today:
and a closer inspection showed that indeed, it had given way:
I wasn't in the mood to clean up the engine block, but I did manage to get the belt back on correctly:
and using the spring visible in the earlier pictures: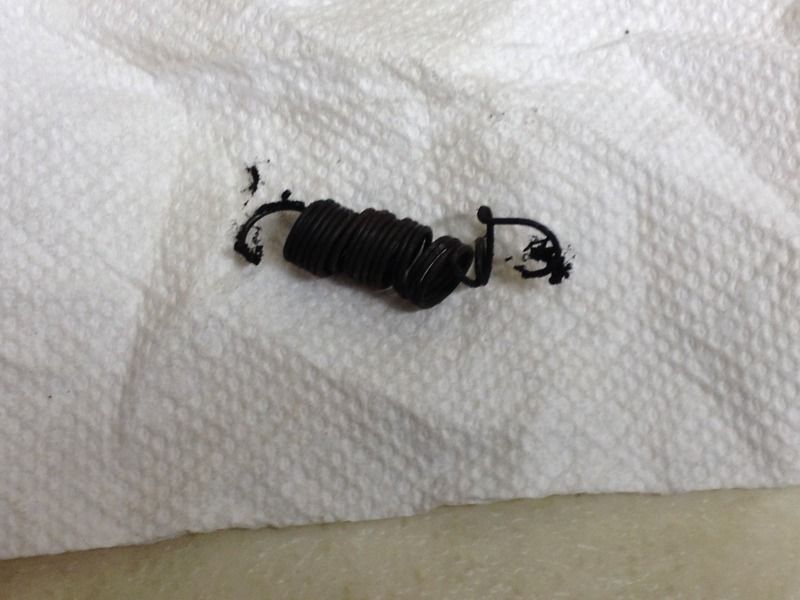 set the tension on the belt, put the timing cover, crank sprocket, water pump pulley, alternator and A/C compressor belts back on, set their tension and gave it a whirl.
After 3 months of sitting in the garage, she fired up and took her place in the yard: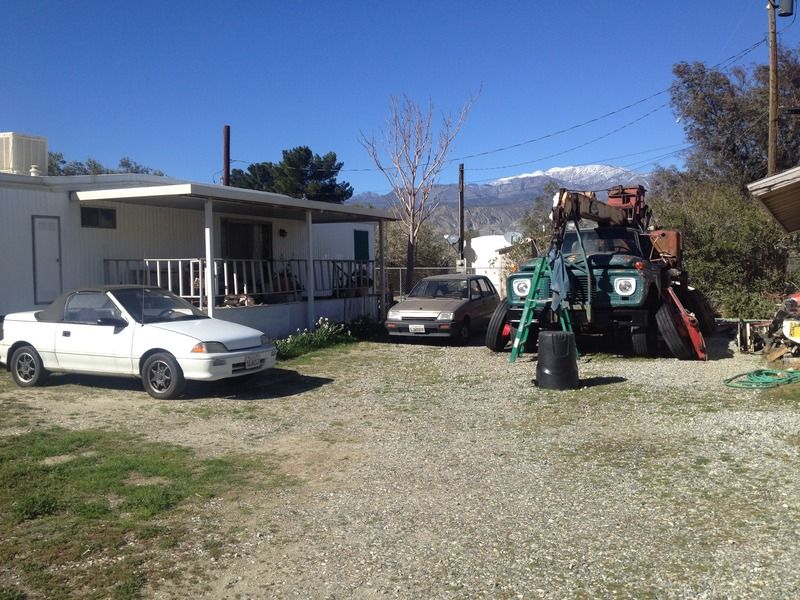 so that the MK1 in the picture could drive into the garage for some maintenance.
But, like the '63 Ford undergoing restoration, that's a story for another day...
If you look at the timing belt, it looks almost brand new, except in one place.
I haven't had one break in a long, long time.
Usually I change them before they break.
Anyone have one break which looks like this?
I'm thinking it might be related to uneven compression, or something weird going on in the engine.
So if you have any thoughts or experiences like this, kindly holler.
This convertible served us very well.
The axle boots look new, and after reading back a page, I understand why.
Most of the car is in pretty decent shape, and it probably has several good years left in it.
I'm on the fence, regarding what to do with the car, as it is now 'extra' ...
It does have a full tank of gas, so maybe I'll bite the bullet and actually drive it while I'm straightening out an issue with the crankshaft gear on the MK1.
...oh the shame!!!