This?
Quote:
Bought my '87 Sprint (non-turbo) new... best little car I ever owned. She is starting to show her age and given my success with all things Sprint, am thinking about 'moving up' to early 90's Sprint. Thoughts regarding comparison between the 2 model/years?
Your 85-88 Sprint
will always remind you of your favorite little car. People to the East of you used to mainline on them, but the salt and rust ate them up. If you can protect your body from rust, then your car will last another 20 years.
If you get it to run right, then you can save some money and buy more easily obtainable early 90s models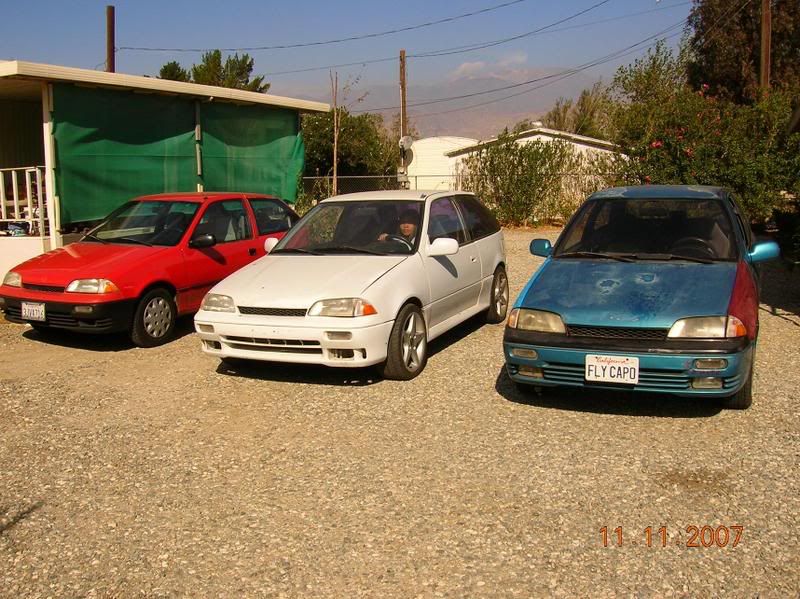 which are harder to work on, more complex, and more expensive to maintain...
but you will keep your earlier years in front of them and use them more often
until they are crashed, broken, or rusted out. The earlier cars are more fun to drive, have better acceleration, and are more economical. Very few people have them anymore because people have forgotten how to fix them...especially the MR 08 Hitachi carburetor...except overseas.
The main problems you will encounter on your older car are ones of head and carburetion. You should make sure the float level is correct on your carburetor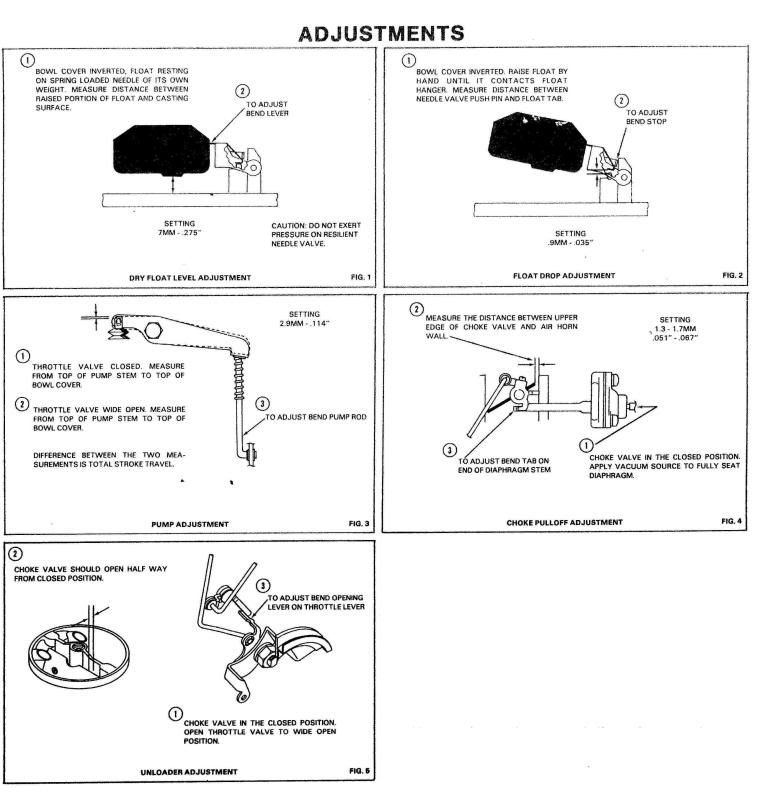 and maybe run a little (2 oz or so) of gas treatment through the tank every 3 months.
Your air screw initial setting is 1 1/2 turns out. You screw it in until it stops, don't tighten it!
Then, unscrew carefully 360 plus 180 degrees. Leave it set that way.
Recently, another fellow has been asking about his early model Sprint, and didn't even know what his 'second air valve' was. He has a lot to learn, eh?
The head is a simple fix; you buy one at the junkyard and have it professionally rebuilt while you drive the car as it is. Figure $200 for the head rebuild and you may as well pick up some rings and rod bearings while you're driving it, so when the time comes, you can do a complete 'refresh' including oil and water pump. Then you should have essentially a new engine and it should last longer than you would believe.
The cars aren't 'chick magnets', so if you want to snag a hot pair of legs, better just buy a 3, 5, 7, or 9 series BMW.
...but they do save you money.
You should do a compression test
and hope you do better than the above.
Your compression results will tell you how much life is left in your car engine.
Don't be afraid to post your results.
If you want the best help you can get for free, then simply post pictures of your
engine compartment if you are asking about engine/carb/tranny questions
undercarriage if you are asking about suspension
and
interior if you are asking about things under the dash, etc.
Hope this helps. Until then, the 5 caballeros in the desert shoot you and their little brother a high 5!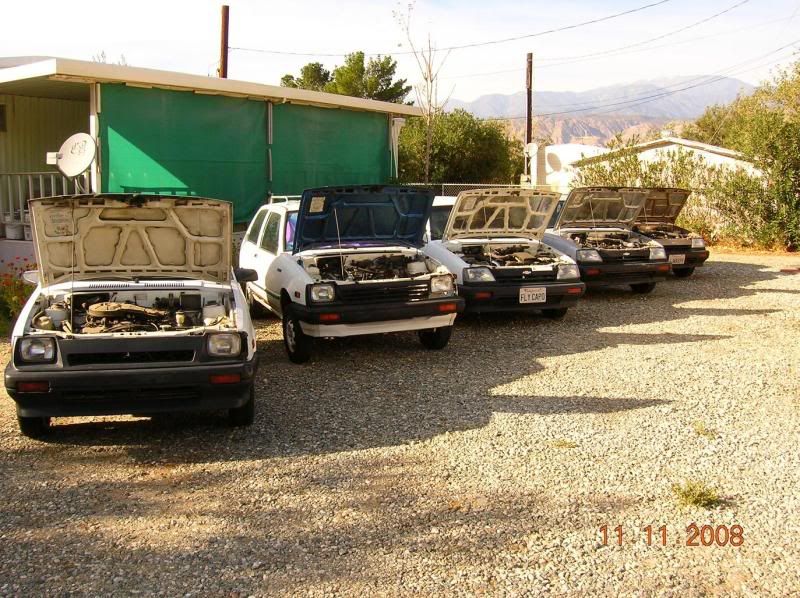 With your car, work
smarter
and not
harder
. It was cheap to buy, it's cheap to fix, and it's really cheap to operate. Think in terms of vacuum leaks rather than carb problems, and maybe exhaust valves when everything (except compression) checks out.
Fix it, drive it, save your money, and buy that hot car you can impress all your friends with!