This little beauty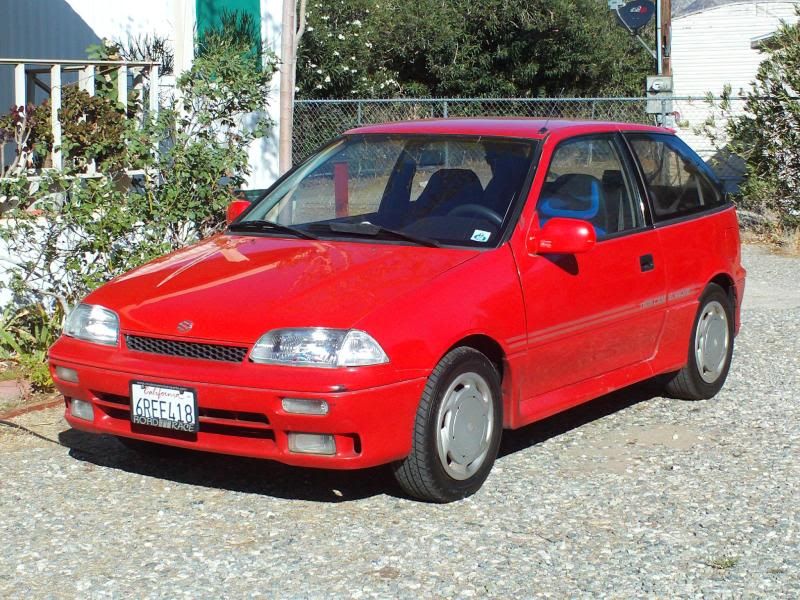 is waiting for a move to an indoor location, as it well deserves.
I've been slowly fixing it up for several years and now it needs some additional surgery.
I'm really liking the idea of cleaning up the car, parking it indoors, and not watching the paint take a beating in the desert sun.
After seeing some other build threads, it wouldn't surprise me to learn that they read this thread before deciding what to do to their cars...especially on other forums.
No problem, I still have a few 'tricks up my sleeve'/'odd ball parts' to pull out of storage and install.
Meanwhile, looking back, the sound deadener upgrade, leather steering wheel, and all the rest of the work documented here (glass headlights, overhead clock, new catalytic converter, radio, etc. etc.) makes me want to get her back on the road prior to the next Teamswift meet.
Sometimes I spend a few days making sure a door shuts correctly, or a couple weeks making sure a combination switch gets repaired to last. This car has been returned pretty closely to stock condition.
So stay tuned and hopefully we'll explain the next round of repairs soon. OIl leaks, windshield, and a good A/C once over all come to mind.
In the meantime, you can break your piggy bank and get a white one quite similar to the red one in the picture above by checking our For Sale section.
Then I can read YOUR build thread.
Weather in Southern California is fairly hot compared to the rest of North America, so break out those wrenches!
I don't know about fruits and nuts, but mechanics in California have to be top notch if their cars must pass emissions tests. So far, all the vehicles I run through the smog tests seem to be passing.
Either I'm a good guesser, or maybe it's just the luck of the Irish.
And that, Teamswift, is your Valentine's Day update.