In case you missed it, today is the ONE year anniversary of the 'yet to be named' GTi automatic.
It has been in service for most of the time as a daily driver and today it got a spanking, compliments of yours truly.
We love our wives, and I'm no exception.
The one part of the car that they lay hands on is that steering wheel.
After some consideration, I popped for a leather steering wheel cover...the kind you have to lace on.
So, armed with a 17 mm socket, I popped the horn button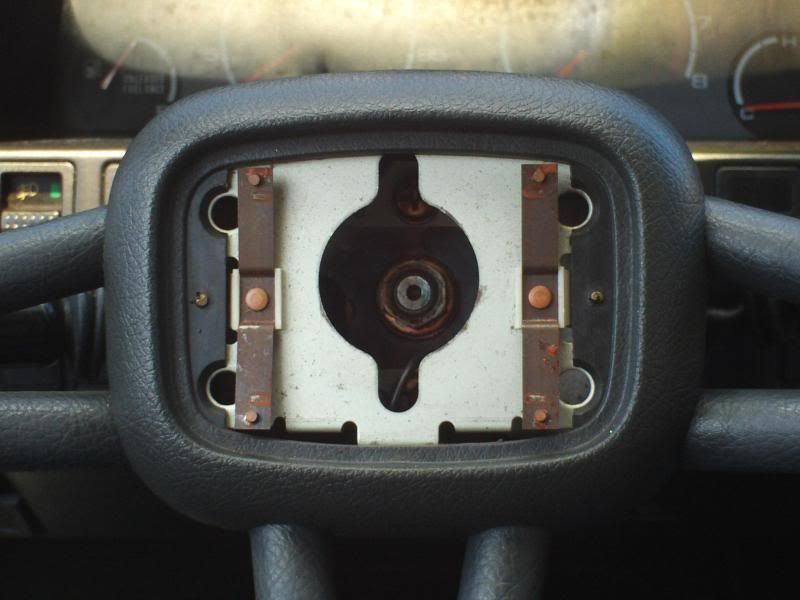 and removed the steering wheel nut in the center.
Fortunately, I had put that wheel in the car, so it has a light coating of grease on it, and she came off without too much trouble: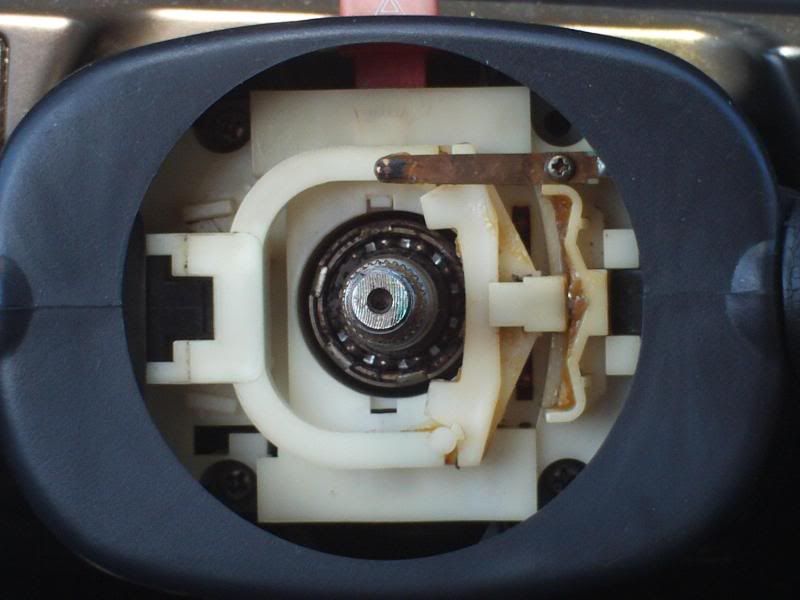 Then, it was time to take a look at the task at hand.
Parts?
Just a small bag of thread with a needle and the smelly leather cover, size Medium from China:
At first, I thought it was a waste of time to pull the steering wheel, because you could sew it while on the column:
but even with the direct sunlight, it was a bear to see the little thread.
I opted to bring the wheel in the garage and sew it at the work bench.
It took a couple of hours, but here is the final result: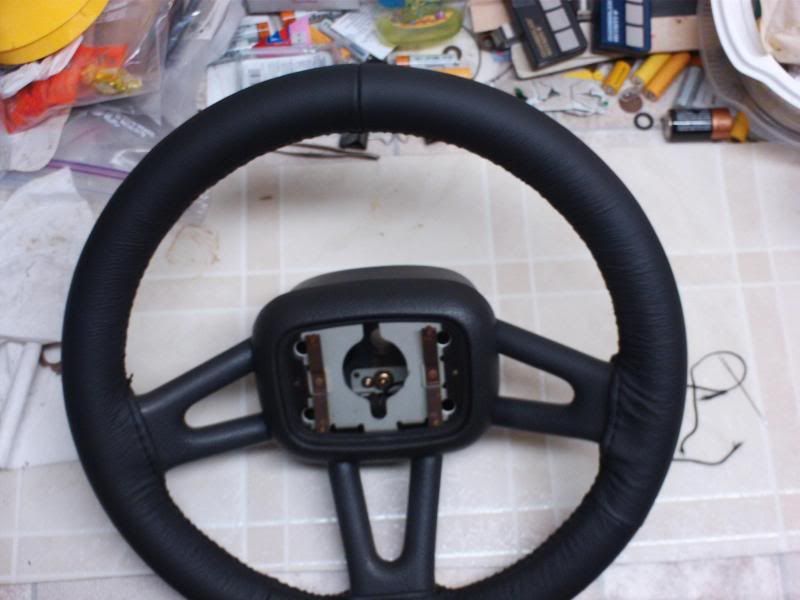 (notice the small amount of left over thread...
)
and installed...without
and with the horn button: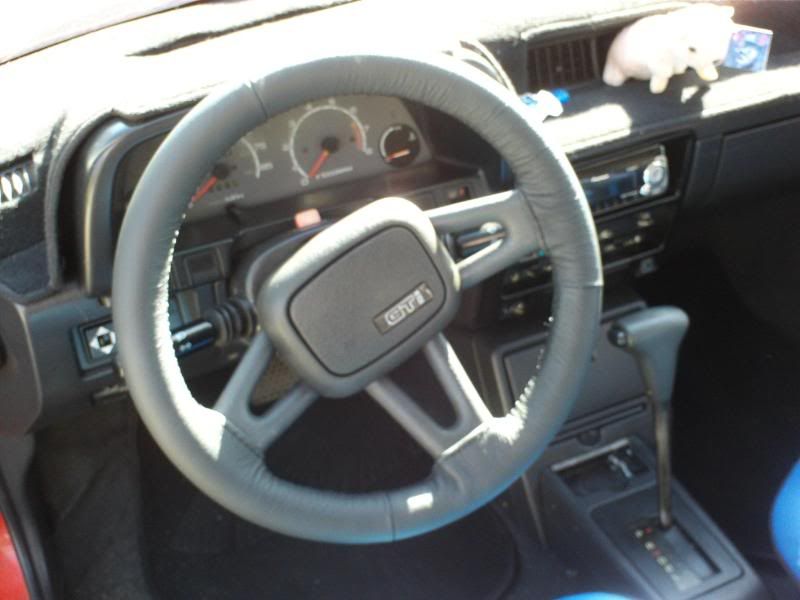 Prior to this 'upgrade' we were using a nice looking but loose fitting steering wheel cover from the local parts house.
This was less expensive, and more time consuming, but definitely much better.
If you have seen those steering wheel covers on Ebay, you now have a 'positive' product review.
Make sure to follow their instructions exactly, because you only get about 3 or 4 inches of extra thread.
Also, consider where you want the seams. In this unit, there were three.
Lucky for the car, the Wife will be behind the wheel again starting tomorrow, so no more spanking at my hands....what a fun little ride, and I'd say we got our money's worth.