swifterthanu wrote:
As Phil has failed to mention any updates........we're left to ponder..........................
You should see the pics of the Frankenhouse he just bought. I might just open a franchise for Pitbull Fabrication in his MEGASHOP!
Come on Phil, show us a little more................
Well, the cat is out of the bag...
Since joining Teamswift, things have been steadily improving for us.
Apparently, your way seems to work for us.
Our cars are more reliable, more efficient, and pass California emissions tests regularly.
We've acquired 'parts cars' that turned out to be fairly decent and it was agonizing to see them bake in the sun year after year.
This year that all changed.
I probably need to start a thread on the shop, but swifterthanu is correct.
We have improved our financial picture to the point where we bought our first house.
You might compare it to one of those 'rust free shells' that come up for sale on this site.
It has lots of potential, but will require rolling up your sleeves and getting off your duff...
The main attraction for me wasn't the three car garage:
(which needs doors
)
I like the other side of the property which has a 75' by 70' shop: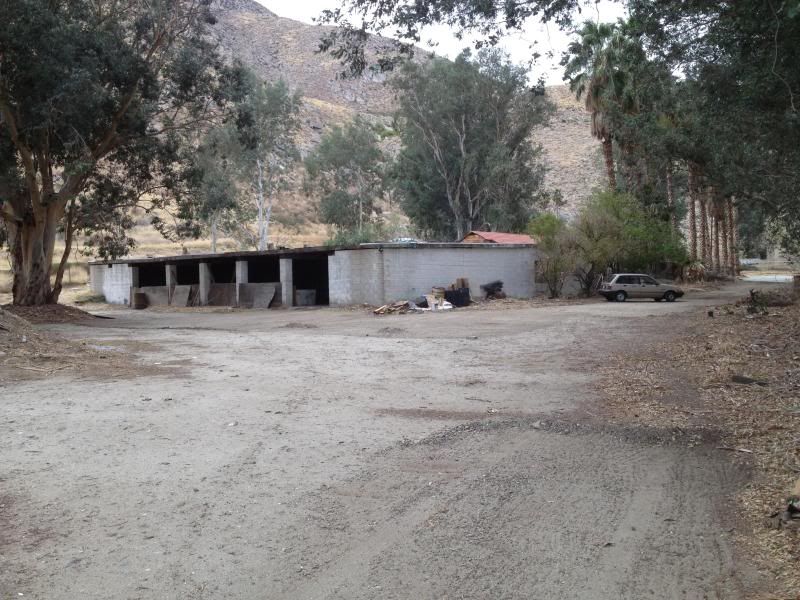 which will house all of our cars, bikes and trucks with room to spare.
All good things come to those who wait, or so it is written.
In this case, it will take some elbow grease also.
Here is a view inside the 'shop':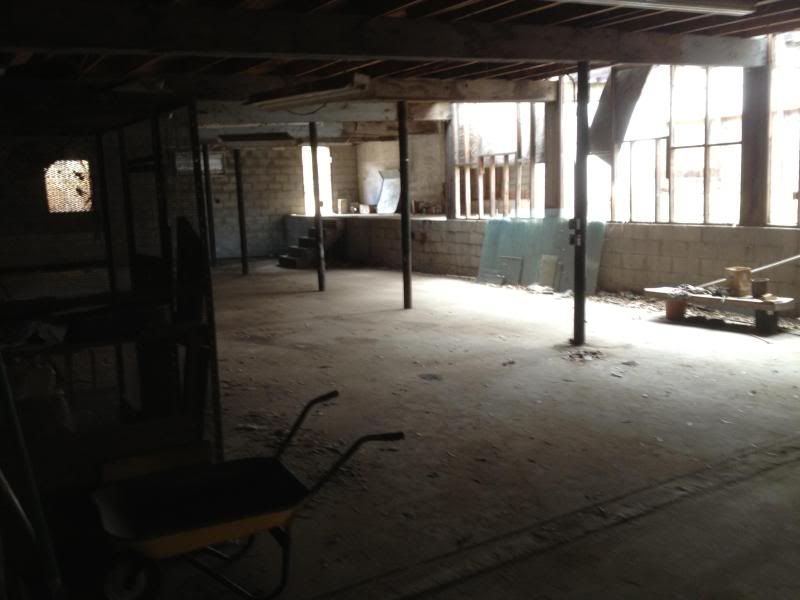 -light is poring in from the plywood underlayment missing from some roof sections
-likewise, wall drywall is absent
-this side of the shop is a split level, concrete floor affair
Looking the other way: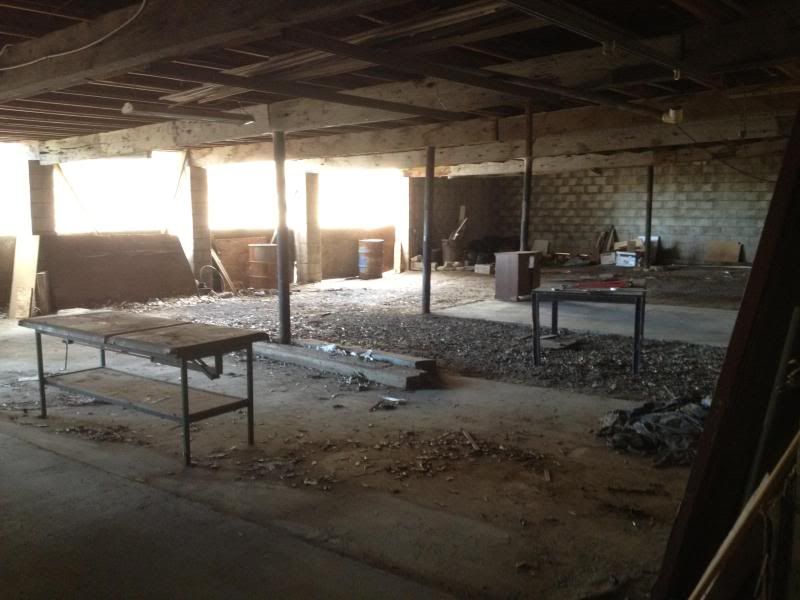 towards the 5 service bays you can see some dirt/gravel and some concrete.
The rough cut timbers in the roof are held up by old water pipes.
The walls are hollow block.
First order of business was to change the entrance to the place.
Rather than going in through the side gate: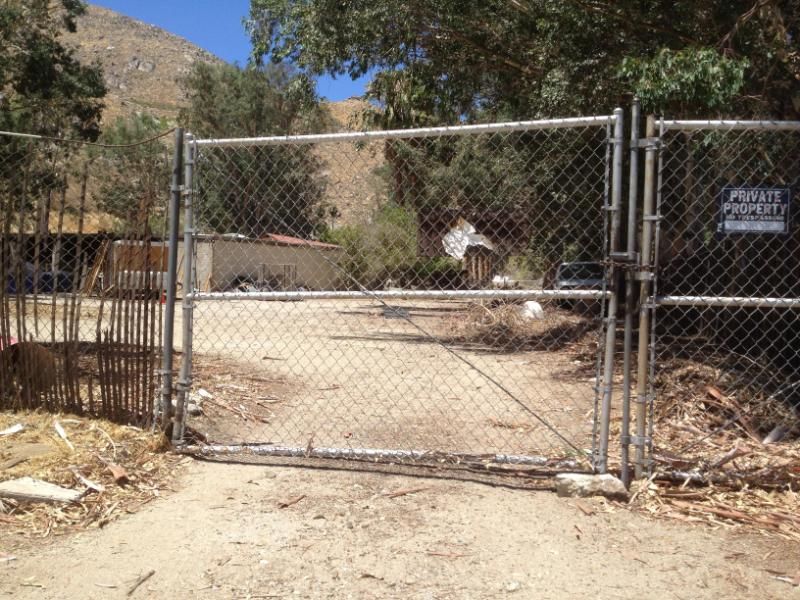 and tracking in mud during the coming rains, I decided to buy a few 10' replacement horizontal tracks for the sliding gate: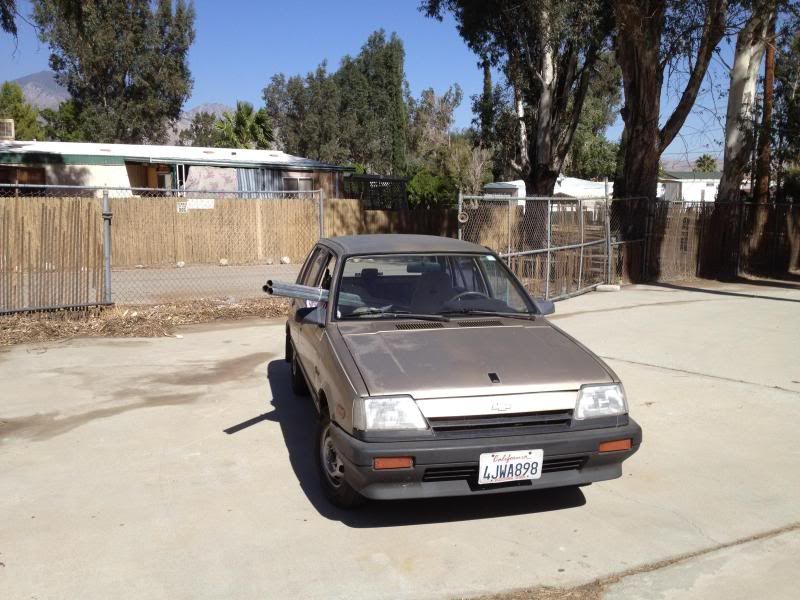 And here they are installed:
No more getting out in the dirt to open the gate.
Lots of raking and sweeping to go.
We'll let you know if we make any progress.
The red Swift GTi (Rrrr) featured in this thread will have a home in that 3 car garage, and will be serviced in the shop around the back.
Let's see if a better shop will translate to better repair results, and if any of you locals have materials which can be used to rehabilitate this place, feel free to shoot the proverbial PM.