I have a couple of these left over from my custom gauge install on the racecar. I'm starting to unload my extra parts in prepartion for selling the racecar, and these are a sure candidate.
Custom engineered and manufactured (water jet cut) from aluminum, these plates replace the factory dash guage housing and allow you to mount custom gages in there place (as you can see, I mounted a tach, oil pressure, and water temp gages... I later added a couple of warning lights).
Cost is $20 shipped to the continental US. Canada and others pay $20 + actual shipping.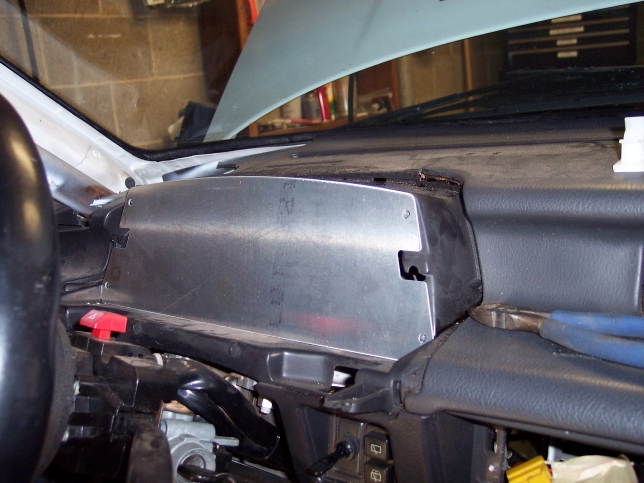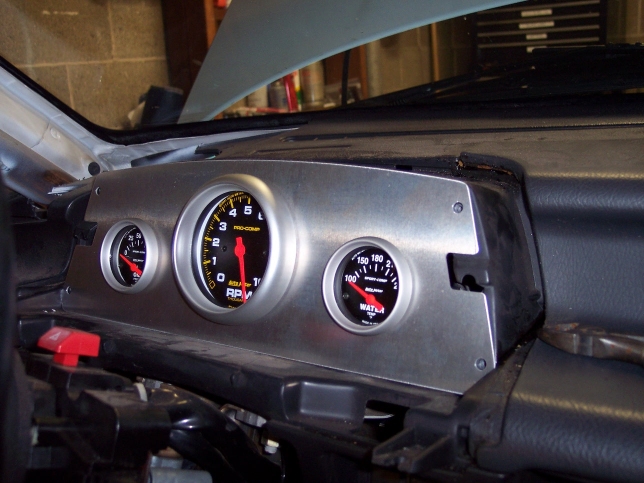 I doubt there will be any rush on these, but it'll be first come (via PM), first served.
[edit]
These are blank (ie, no holes cut in them, other than the four tiny mounting holes in the corners). Also, these will only fit the MKII dashboards (as shown).
_________________
1989 Suzuki Swift GTi - ITB Racecar
2000 Subaru Impreza 2.5 RS - Daily Driver
2004 Dodge Ram Pickup - Tow Vehicle
2006 Suzuki DR-Z400SM - SuperMoto
2009 Cannondale Rize
I rarely visit TeamSwift anymore, so please email me if you have a question. On average I'm only checking my PM's here once a month. "

roy

(at)

forcefed4

(dot)

com

"