Hello Teamswift! Been a long time since I've logged on here but been doing a lot of cleaning in the yard and shop and I have a ton of stuff I will never get around to doing anything with and cant find anybody local who wants any of it. I'm still running my MK1 T3 for at least a few months every year, but will be going through my turbo parts soon and selling off a bunch stuff there too.
First is an 89 GTI, the body is pretty well toast between rust and a building collapsing on it a couple years back. fenders and hatch are pretty decent. It does run, drive and stop. Missing most/all of the body cladding, front bumper, and front seats, otherwise complete and functioning. even has all 4 hubcaps and I believe the floor mats too!
Second is a 1989-1990 Firefly with a pretty solid body, 1.0/auto and a bad fuel pump. I did have papers for this one and was gonna swap it with the GTi goodies. Will need to dig for papers or get a reprint but theyre available.
They've been sitting in the yard for probably 5 years now, I just want them gone! Hoping somebody motivated and with a car trailer will come grab them both outta my way.
I'm 40km east of Prince George and have a truck and trailer for possible delivery if you're in the area.
Only want to sell as a pair right now, between the two they cost me $600 so lets start there, throw me an offer!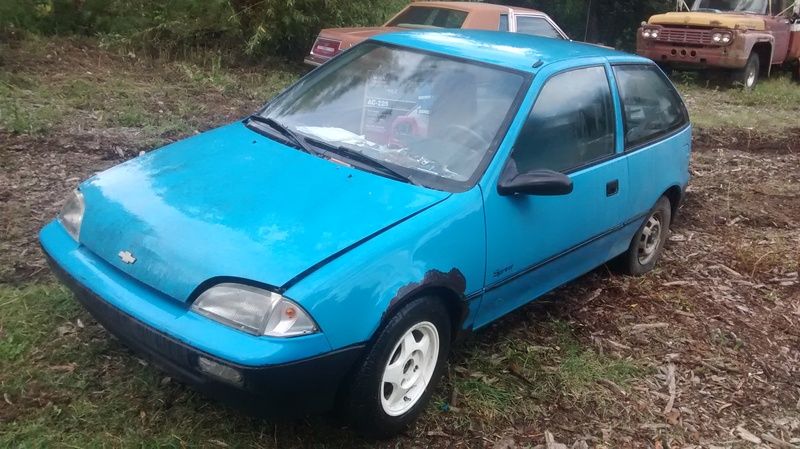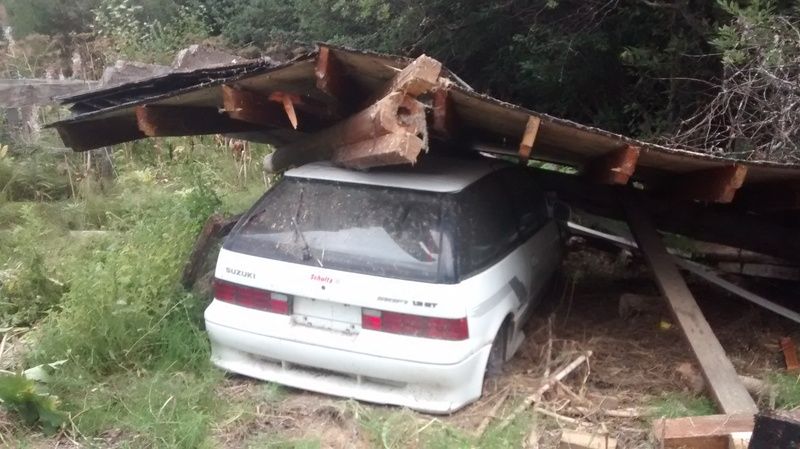 Not much to look at but there they are, nice project for somebody, just not this guy.