Here's how I cut a key for a 92 geo vert
I have done this for many of my rides
that I've had
Sprint's, Geo's, Chevy, Ford, Yamaha,
-------------- Why ?? -------
Because
I found that cars are cheeper if the owners lost the key's
.
Because i like to try to john wayne everything
.
I live on an Island and the only Key service is
the stock boy @ True value hardware store
(no lock smith)
It's not that hard and doesn't take any skill to cut a key
with a file and with a blank key ($ 2)
from any hardware store and
an hour of labor
- or you could if you know of a full service locksmith
get the numbers off the lock
or take the lock in they can cut you a key
Here's what I used a scewdriver (Phillips),10mm wrench,
a small straight screwdriver, hammer, and a file,
17 pictures
this is the trunk for the geo are car's take 1 key
The Ignition or the Trunk key have all the Sliders (Tumblers )
I call them key gates
Because they slide to allow the inner cylinder to turn when
retracted by the key
..
.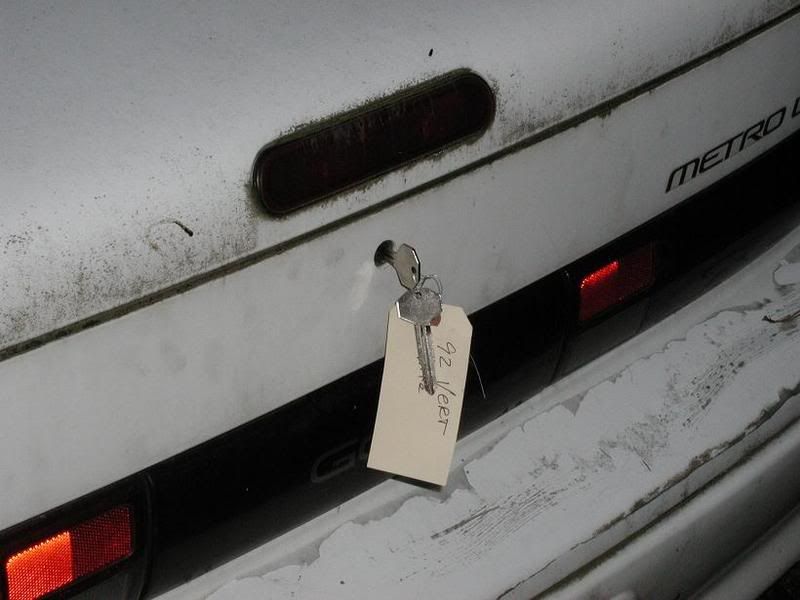 .
.
This is the back of the lock after removed from the car
Remove the "C" clip with a screwdrivertake off the Latch arm
(Blank Key)
.
.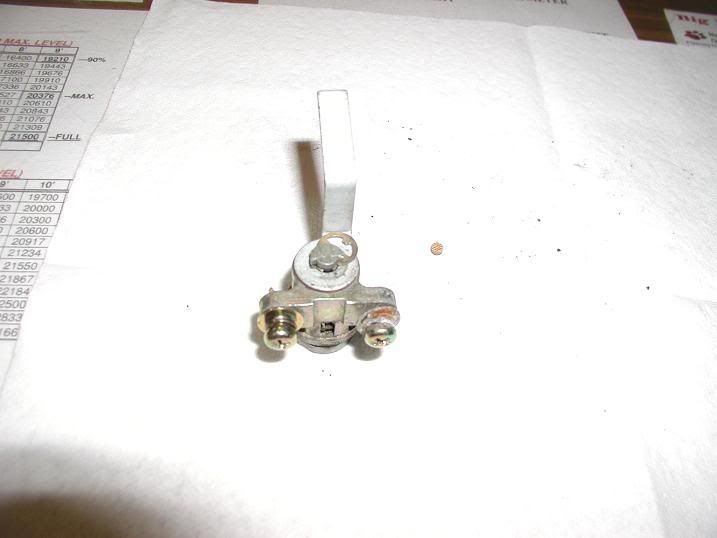 .
.
.
.Remove the outer casing around the lock
usually 2 crimps spot on both sides
hold your finger on the end of the lock so the inner parts
(3)( Keyhole tin,Gate, & Gate spring), don't came apart
before you can remove them
.
.
.
..
Fuzzy picture what the outer case with the key hole tin and gate
.
.
.
.
.
. Here's the case tin, (round)( far right)
Key hole tin, Gate (inblue)
& The gate spring (Red)
that goes under the gate and were they go in the front of the lock
.