Hey guys I thought this might be useful to some.I wanted to get more air to my new motor but didnt want to compromise its filtering ability(wanted to keep the stock filter seals intact)so this is what I did,enjoy.
first i built some tabs out of some scrap metal I had laying around.
Then I took it over to the drill press(a regular hand drill would work fine)to drill a hole in it.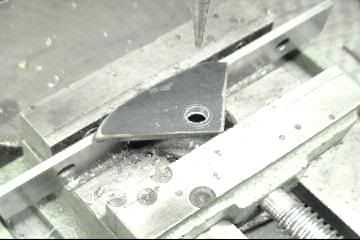 Then I found a lil round piece to use as a bolt stop so when I crank the bolt down it doesnt get all contorted.Placed a bolt and nut through it to hold it in place for the next step.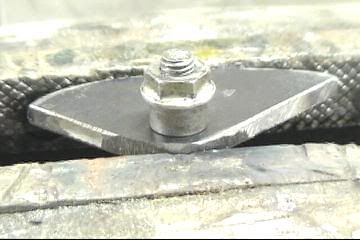 Then I used the mig welder to weld it in place.YOu could just carefully hold the piece when you install bolt when you put this together.I just wanted to weld it cause I dont want to take a chance of it falling into my intake.
Now I want to trim this bolt stop down a bit its to long.You can use a file or a grinder,I have a mill in the shop so why not ,its the right tool for the job.
Finished piece cut to the right debt,just need to profile the radious a lil better on the grinder.
Now like I said I want to keep the stock sealing mechanisim so this is what I did.I drilled out the spot welds so I could just have the ring that press's on the seal.
Then I cut the squared ends off to make it look a lil better.
Here it is bolted into place I have a nice evan pressure on the seal now,probably better than it was stock.
Next I opened up the top of the air filter housing so we can get bigtime air to the filter.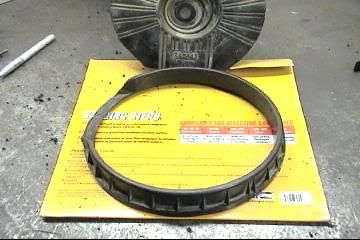 By doing this I still get to use the stock wire clamps so I can keep evan pressure on the other air filter seal.Its installed.
Now for the hole thats left in the middle of the stock filter element I just cut a top off my water bottle ground it smooth and used my favorite permatex rightstuff to glue it over the hole and seal it up.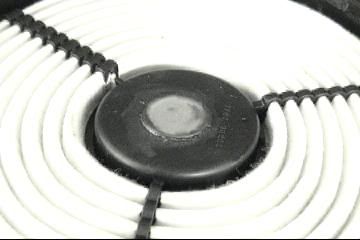 There ya go,no dirt could possible get past this and it will flow mass more air than the stock set up.Hope you enjoyed this right up I enjoyed bringing it to ya.