i started out on this forum looking for how to's on installing an accel 300+ on my swift, all i found was msd information. I have figured it out on my own and now feel stupid, since it was a super easy straight forward install. i have not yet mounted anything, just got it working then unhooked it until i have time to mount everything.
i will post pictures tomorrow. I won my accel 300+ system off of ebay, it was originally for for a ford EEC-IV equipped vehicle, but a 300+ is a 300+ and only required the dip switches to be set in a different position.
the accel 300+ has a dial and 4 dip switches, you set the dial and dip switch number 1 to adjust rev limit.
switches 2 and 3 are selective for 4,6, and 8 cylinders
in the case of this install I went with 4 cylinder which was
switch number 2 UP
switch number 3 DOWN
the 4th switch stays DOWN when not using an accel 3 stage rev limiter, UP for any external rev limiter.
This install does require the use of an msd 8910 tach adapter.
there are 2 plugs that come on the unit, a flat 4 wire plug and a square 4 wire plug.
Flat plug has coil wires and positive and ground wires.
square connector has the coil input, and tach wire. as well as 2 other wires for mag pickup which aren't used.
there are only 3 wires on the accel unit you need to deal with.
RED- this is switched power which can be hooked to the positive side of the coil.
BLACK- this is grounded to the engine or body.
WHITE- this hooks to the negative coil plug.
the msd tach adapter has a red wire and a white wire.
RED- is switched power which can be spliced with the red from the accel unit.
WHITE-gets spliced with the white wire from the accel unit.
my accel unit came with an accel coil, and already has the plug wired for the coil. if you need to cut the plug or wire in a different coil. there are 2 wires you need to deal with yellow and brown.
YELLOW- Coil +
BROWN - Coil -
the only other wire you may be interested in is the green wire on the square plug which is a tachometer wire, you can use this for an aftermarket tach signal or anything that needs an rpm signal. but you don't have to use it.
the unit is fairly small and should mount easily on the firewall. it will post pictures when i do the install tomorrow.
_________________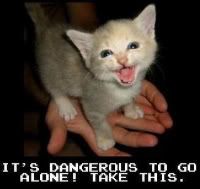 2000 chevy metro lsi 4 dr (turbo project)
1990 nissan hardbody
2003 suzuki 1200 bandit
2001 insight under knife for k24 turbo swap