Bare metro wrote:
thanks for the confirmation of my suspicions..
I've got the shaft lined up alright, does anyone know the specs of the bolt? checked with parts stores and transmission shops alike and they said i probably won't even be able to get it at a dealer.. but if i could get the specs( thread pitch and size-i.e. 1.0 pitch m7-) maybe i can find a close enough match or i can mill one myself..


saving this geo means saving me $50 every two days for gas in my truck
One of your local Teamswifters asked me to chime in on this one so here goes:
Time to change dealers, or avoid that transmission shop.
If you're talking about this bolt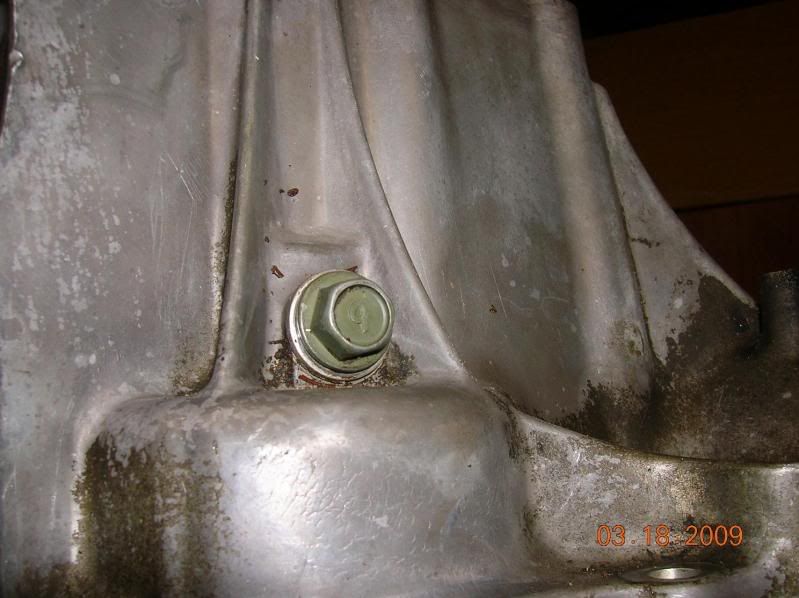 then ole Cody is shooting straight.
Not sure who you talked to, but it looks pretty ordinary to me:
Although the threads are a bit tapered, and the overall length is around 35 mm, it's just an ordinary bolt that you can buy at any hardware store. Not rocket science, just plain old Suzuki; easy to fix.
M8 X 1.25
I'll tell the wife it's worth 50 bucks though and sorry, but your
input shaft bearing is toast old boy
.
(Wonder what that noise is that goes away when you step on the clutch now?)
That's what happens when you run 'em low on fluid...first.
What kind of trans fluid were you running?
_________________
DIY Broken Bolt Removal:
viewtopic.php?f=22&t=41042
DIY Clutch Adjustment:
viewtopic.php?f=9&t=48281
DIY Wheel Bearings:
viewtopic.php?f=2&t=29003
DIY Shocks:
viewtopic.php?f=10&t=45483
DIY Wheel Align:
viewtopic.php?f=2&t=42479
Once you get the cars dialed-in (compression, leaks, bearings, alignment, brakes) swap in new rubber and glass, you've got something which should last for years!