Ok, here are some images of the carburetor. I should probably add that one of the previous owners has removed a few tubes here and there, like the big one coming off the egr, but they didn't seem to affect the car too much, until recently, when it started playing up. Also, a manual chocke has been fitted at some point in this car's past. Anyway, I got a few snaps of the carbi.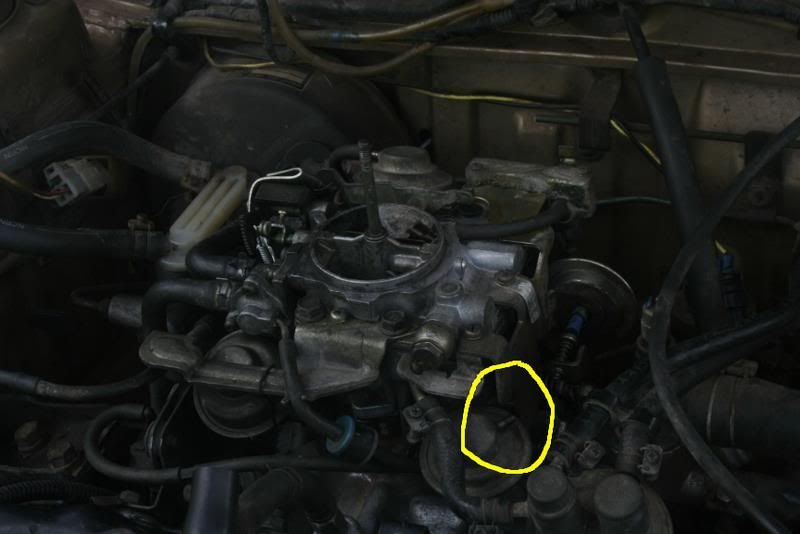 CIRCLED: Missing vacuum hose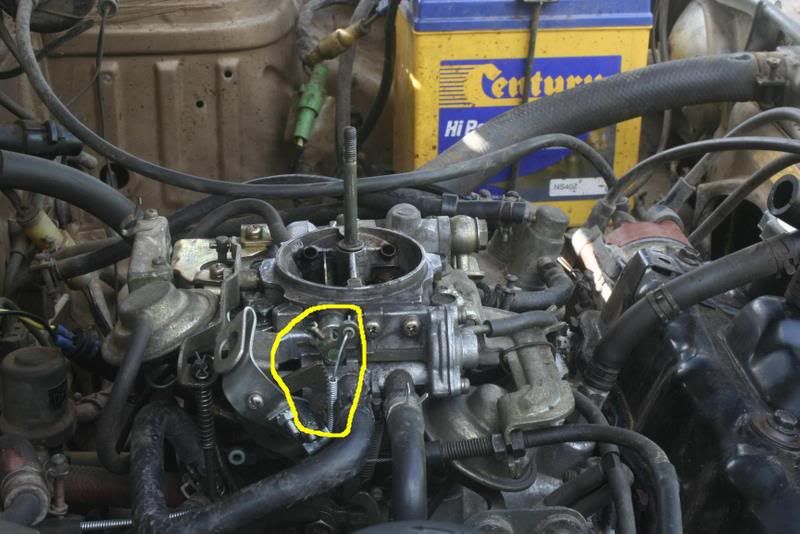 CIRCLED: Manual choke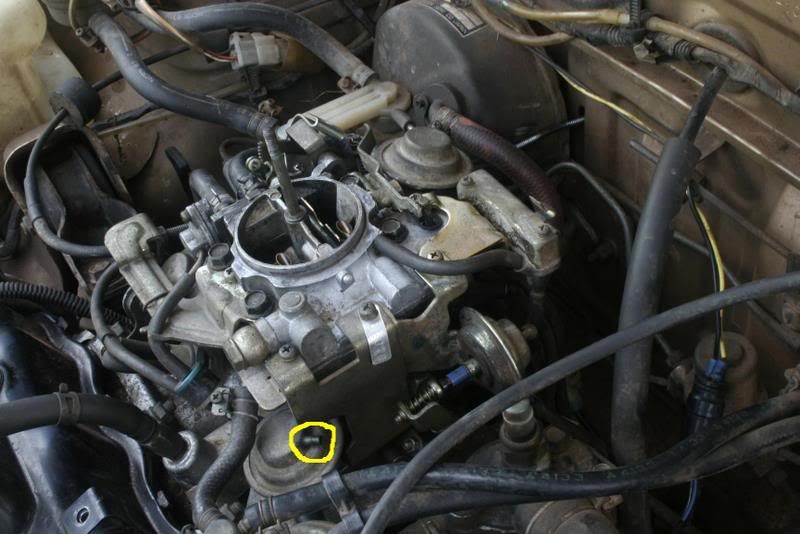 CIRCLED: Missing Vacuum hose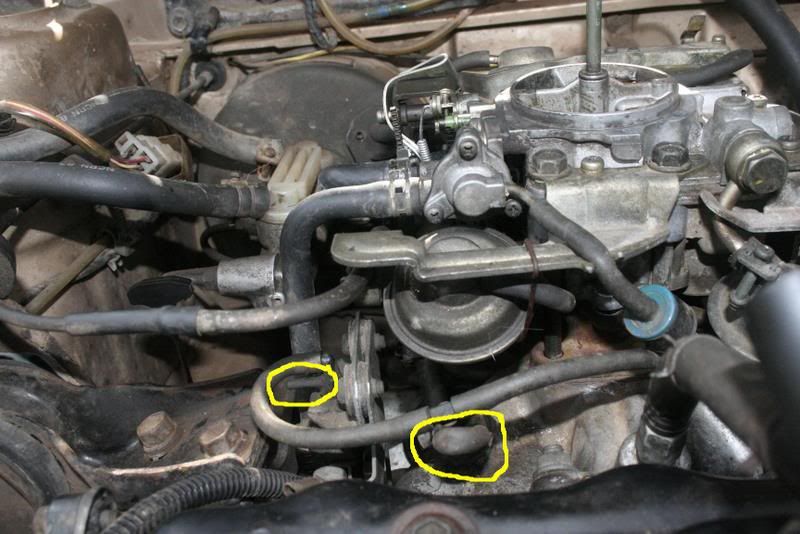 CIRCLED: missing Vacuum hose, and the second circle is doubled over
I'm pretty sure it's the one in those links. The diagram is good.
Are any of these fatal issues?
Where can you get rebuild kits and accelerator pump seals for this beast? I have looked everywhere, but I can't find anything.
Thanks