Those two plugs may indeed come out on the far end and plug in underneath.
Or like you said, the wires loop out and back into the picture.
So you'd have to unplug both of those to get the wiring harness out.
Here's the back side of the hazard button, as best as I can remember:
Of course, that is for a LHD.
Yours may have an issue on the other side.
I made a note but forgot to add it to the thread, I guess.
Here it is: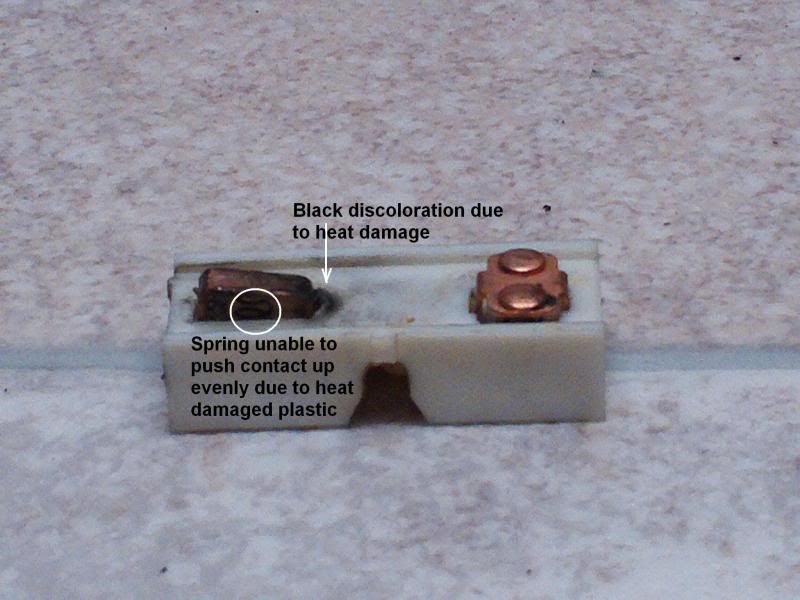 Thanks for telling me.
I had no idea the lights were on the right and the wiper was on the left.
No matter if your headlight switch is the problem or not, you will find it pretty easy to remove the whole combination switch if you realize it is only two plugs up under the dash.
Make sure to post pictures of your progress.
A picture of a burned electrical part may not mean much to you now, but imagine 6 years from now someone may ask a question and you might not remember how you fixed it!
I had totally forgotten the repairs that I made in 2009 and which are still holding well.
The pictures helped me remember exactly what had been done.
A replacement switch was sourced eventually from a junkyard car locally as these switches seem to be one of the 'weak links' of our cars.
Somewhere in my public Photobucket account, you might find a picture of the spare combination switch-probably in my 'Storage Boxes' files.
Happy Hunting!