Be there, or be square
Last week I had the chance to visit Ricky (instant shine) again.
We got together one night for supper, another for a Swift meet-up, where I got to see most of the GT's on the island, including a 12 second turbo/nitrous monster, a wide body, a fully caged street legal car that was show car material, and probably the nicest Metro pickup conversion I have ever seen, complete with Justy front end, ( Unfortunately it took place at night, so I didn't get any pics) and another day to do some offroading.
We also spent some time cruising, with Ricky showing why his car is the fastest non turbo GT on the island
Supper time with the f1y, Mrs f1y, Ricky and hus GF
On the last day Ricky came over for a visit.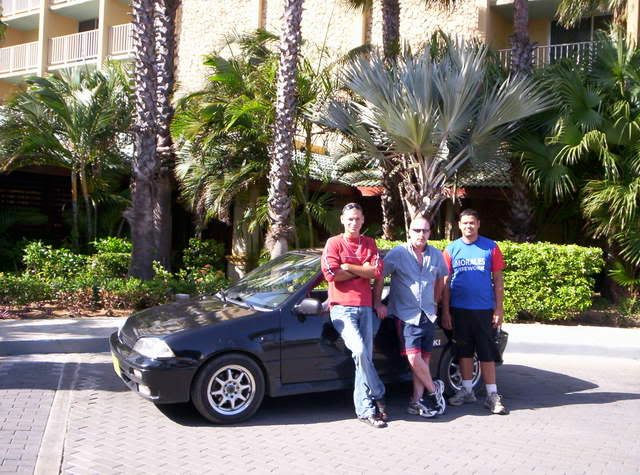 Ricky, me, and his buddy Edwin (?)
I asked him to bring his car over and take my kids out for a ride. If they don't have the bug now, they never will
A little offroading
You can See Ricky ahead in his Vitara. For those that care, yes, I was riding a TW200
We had a great time again. If you're ever looking for a warm place to go, I can't recommend Aruba strongly enough.