YOU'RE INVITED
Hello all,
I am a new member here and a long time member of the fordfestiva.com forum. I also have a blog called econoboxcafe.com.
On July 14th I am hosting Westiva 2012 which is primarily a meet and greet for Festiva and Aspire fans and owners. This is the fifth annual edition of the meet and we have decided to send an invite out to fans and owners of other econoboxes from the same era.
So consider yourself invited!

Here are a few details...
When: Saturday July 14th, 2012
Where: Wedge Pond Day Use Area, Kananaskis Country, Alberta, Canada (about a one hour drive from Calgary's western city limits).
What: Meet and greet at the pond in the morning. After a picnic lunch we'll take an afternoon cruise to grab an ice cream cone at Boulton Creek Trading Post and then on to the Upper Kananaskis Lake.
Why: why not?
Campgrounds in the area fill up fast so I would recommend making reservations.
Mount Kidd (
http://www.mountkiddrv.com/
) is the closest, and nicest, but there are a couple of other options that aren't too far away.
These are only about a 30-40 minute drive at most from Wedge Pond.
http://www.bowvalleycampgrounds.com/
http://www.kananaskiscountrycampgrounds.com/peter.html
As for hotels the closest are located in Kananaskis Village, not far from Wedge Pond.
Here's a video one of our members took last year.
http://youtu.be/OohTKJBnwyE
This photo was taken by my oldest son on his way up "the Wedge", the peak for which the Wedge Pond is named. If you look close you can see the Festivas that made it out for Westiva 2011!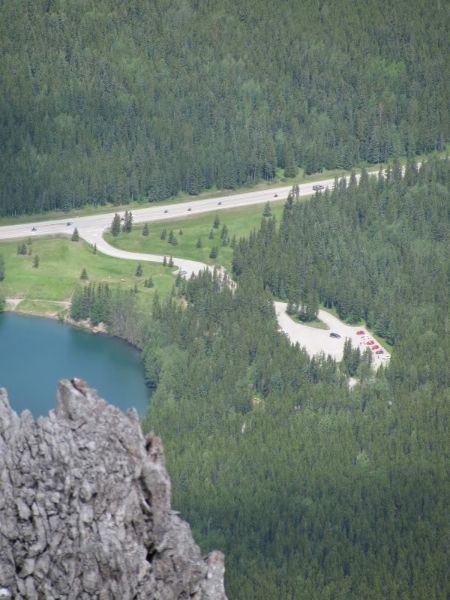 So please come and join us if you can! Oh... and check out my blog too...
http://www.econoboxcafe.com
Ian
Calgary AB Canada