I know this is Ultra Late Notice, but about a dozen of us are having a "Northern Metros" Meet this Saturday.
More info here.................
http://geometroforum.com/topic/4779825/9/#new
Would be great to have any and all Metro/Swift fans stop by. Plenty of snacks and a fish fry for dinner. Stop on by if your cruising around.
_________________
.........I'll be back in a bit........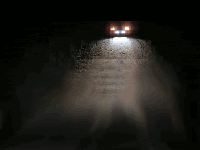 Extreme Make Over....SnowFish Addiction
1991 Metro Xfi Sport, Crower F12142 Cam, +2 degrees on adjustable sprocket, .020 Over, Balanced & Blue Printed, 3.79 final drive, WhiteLine Bushings Everywhere, 185/60R14's, TBI Bridge Delete, Edelbrock Air Cleaner, Stainless Header, 2 Inch Exhaust, Magnaflow GlassPack, Swift Twin Exit Muffler.