The Teamswift

Tee Shirt and Shorts

in December Meet/Cruise!!!
Cabazon to Palm Springs….The long way!!
Via the Palms to Pines National Scenic Byway ……..86.1 Miles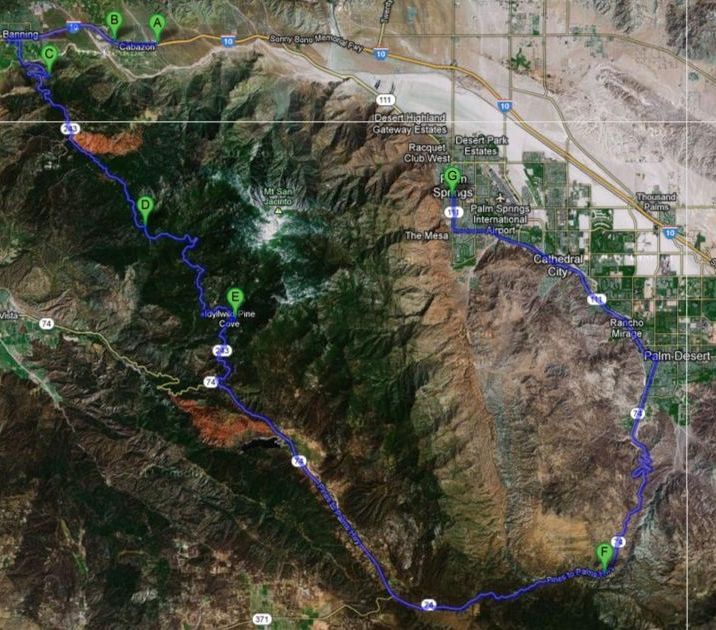 The Meet was held in the Dinosaur parking lot behind the Wheel Inn Restaurant in Cabazon, CA. (A) on the map. A total of 8 Swifts/Sprints showed up. 2 Mk3 GTs, 2 Mk2 GTis, 3 Turbo Sprints, & 1 Mk1 GTi. It was a balmy 39 degrees when we showed up but soon the last clouds cleared and it felt good in the sun light.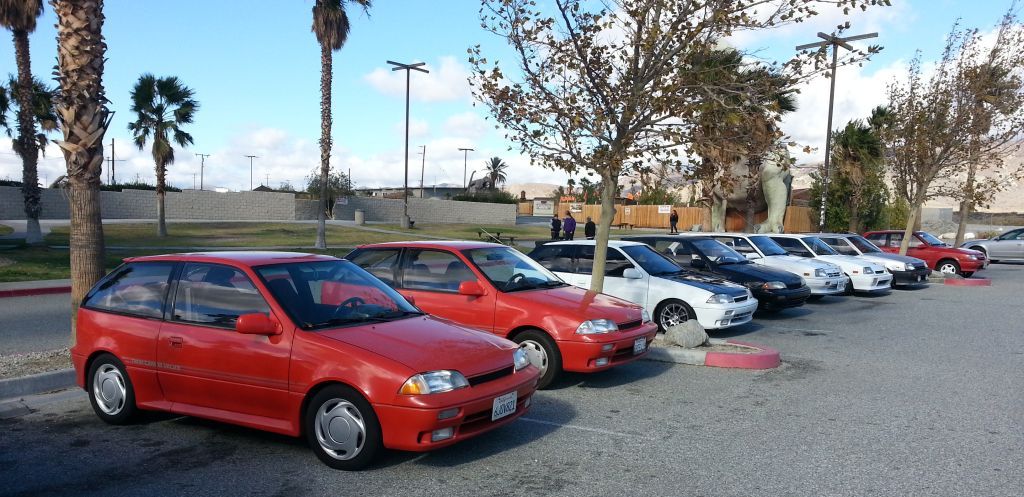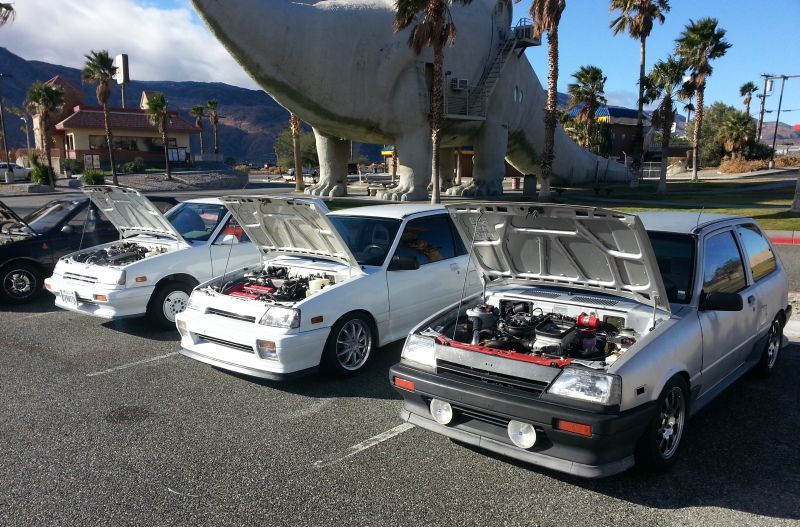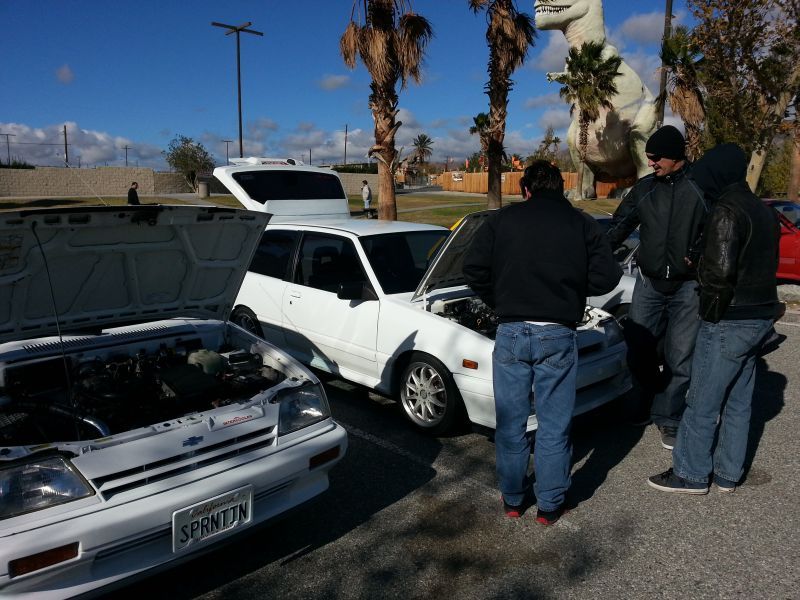 JamalSpelling's MK1 Turbo and it's newly rebuilt very clean engine bay
DTM GTi's MK1 Swift and Wizewuns MK1 Turbo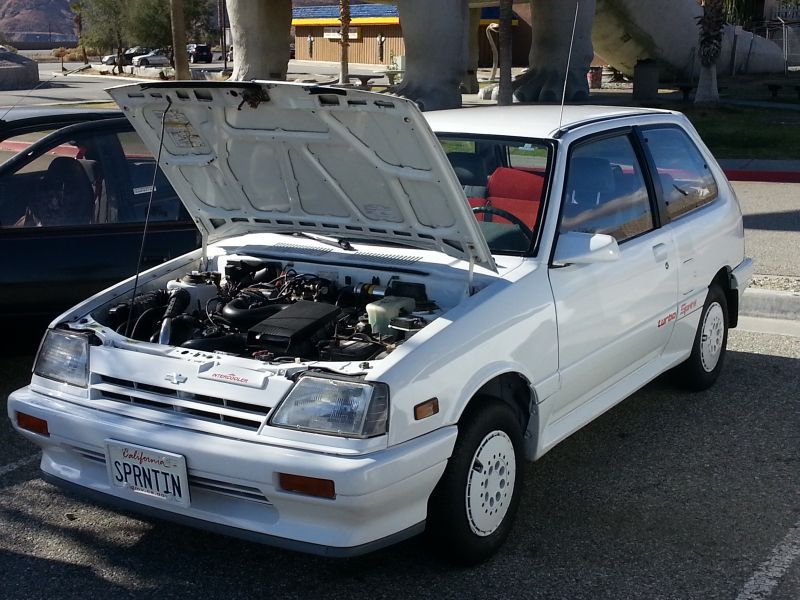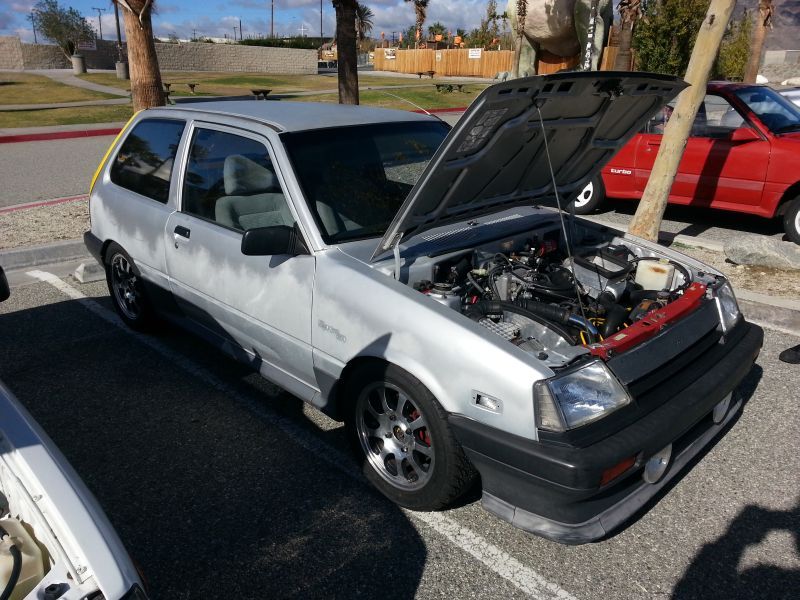 Spoolin's MK1 Sprint ER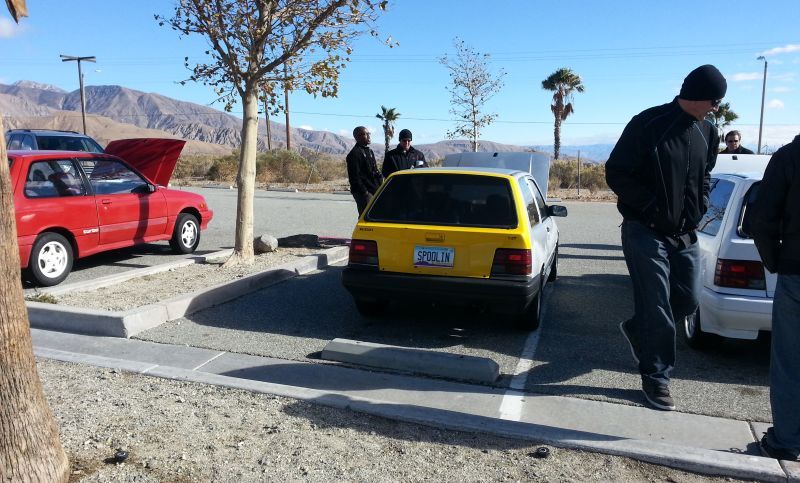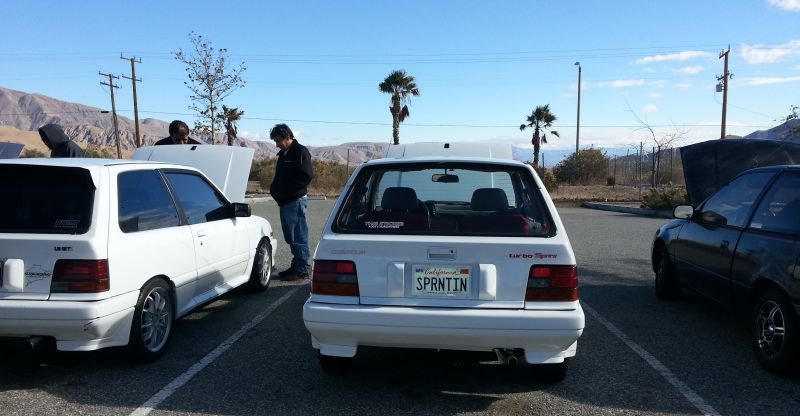 Rogers clean Swift GTi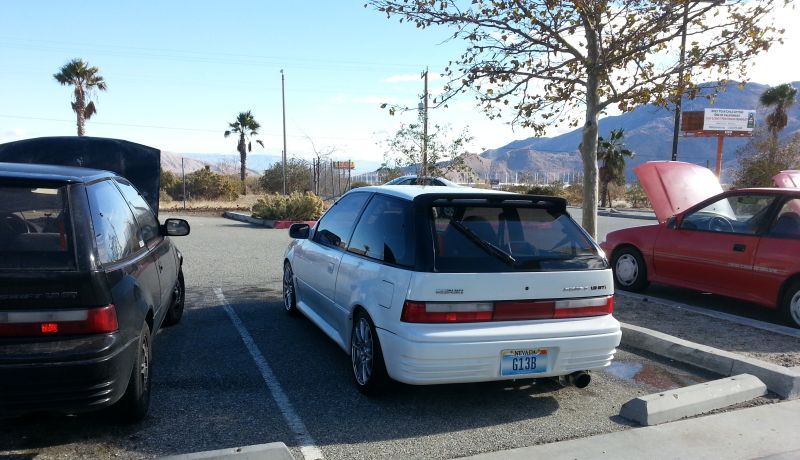 Everyone in one shot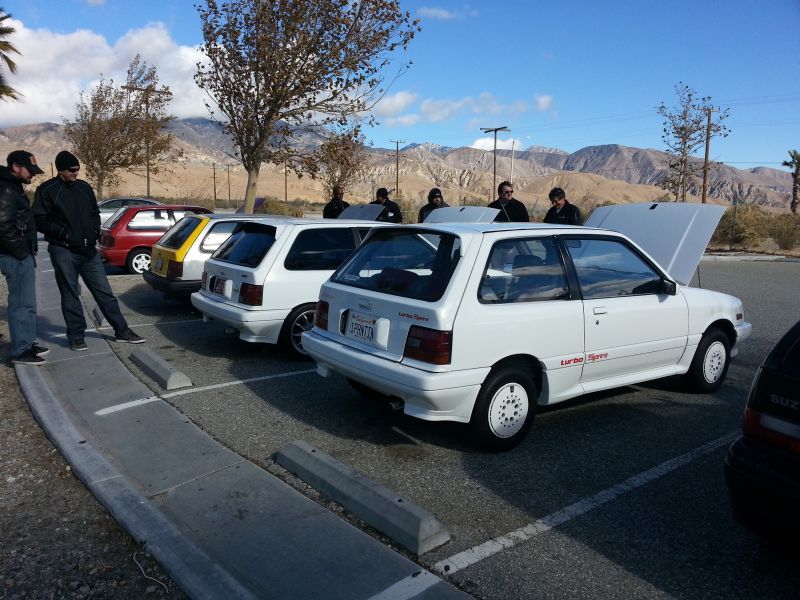 After Breakfast at the Wheel Inn we headed out on the cruise through the mountains to Downtown Palm Springs. Our first stop was at the Morongo Gas Station. (B) on the map.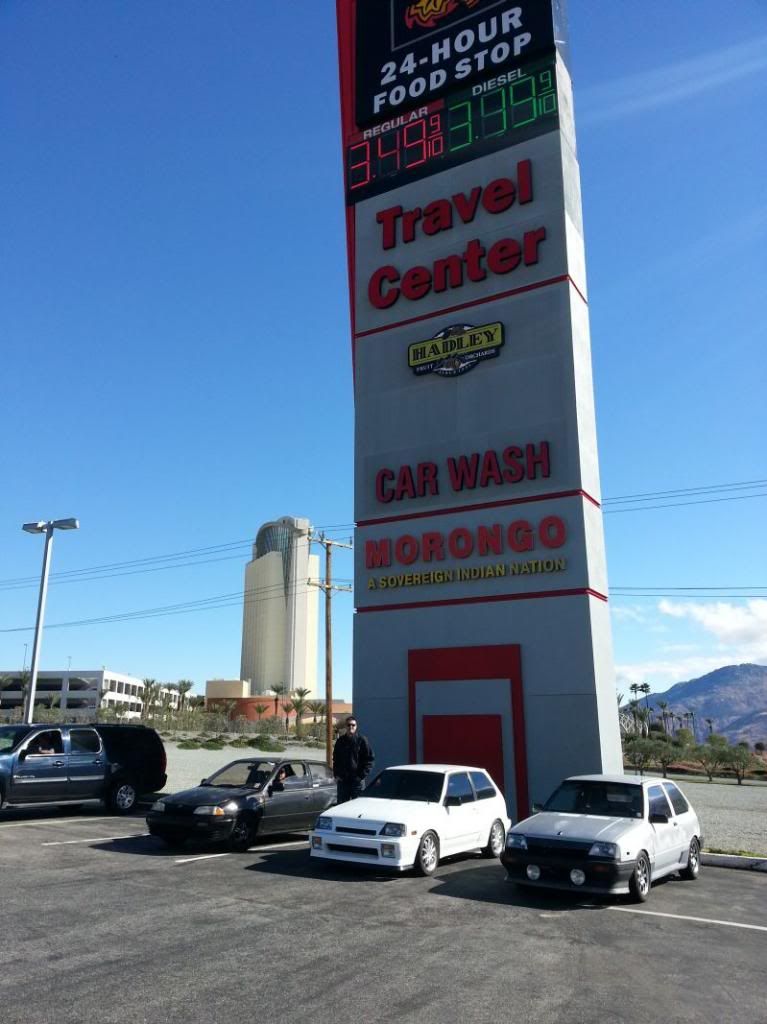 Once everyone was ready to go we headed out for the Palms to Pines Hwy. Our first stop is about 1000 feet up on CA Hwy 243. Behind the cars is Banning, CA. (C) on the map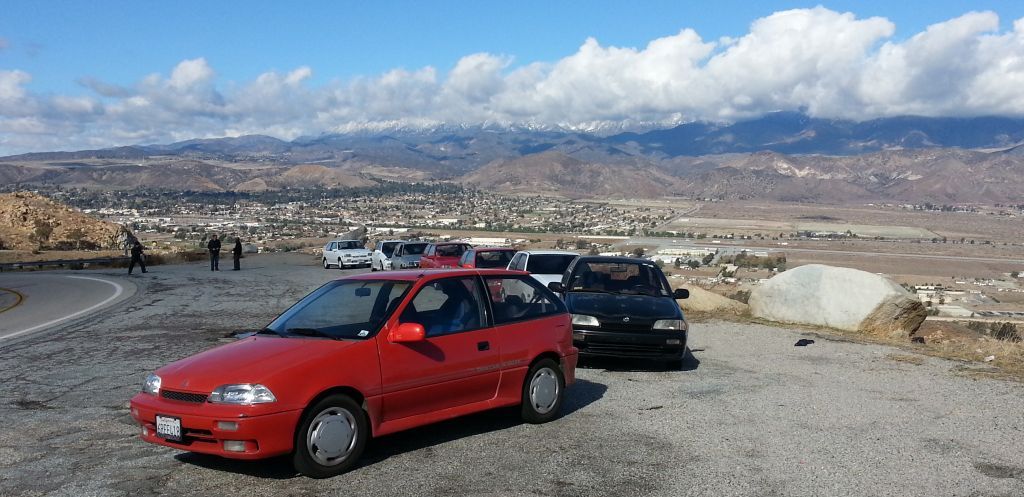 From there we cruised up another 5000 feet to Lake Fulmor. The sights were spectacular. It was like being inside a painting…everywhere you looked the view was incredible. It was impossible to take a bad photo. (D) on the map.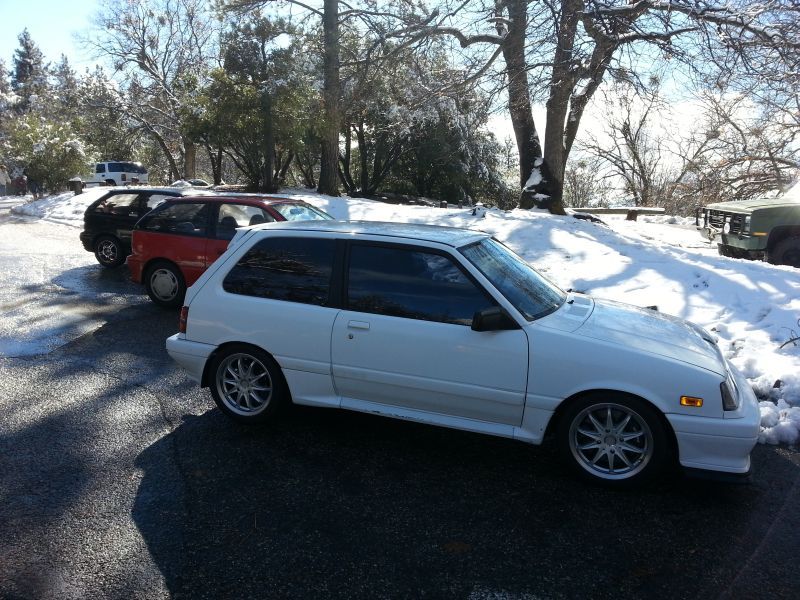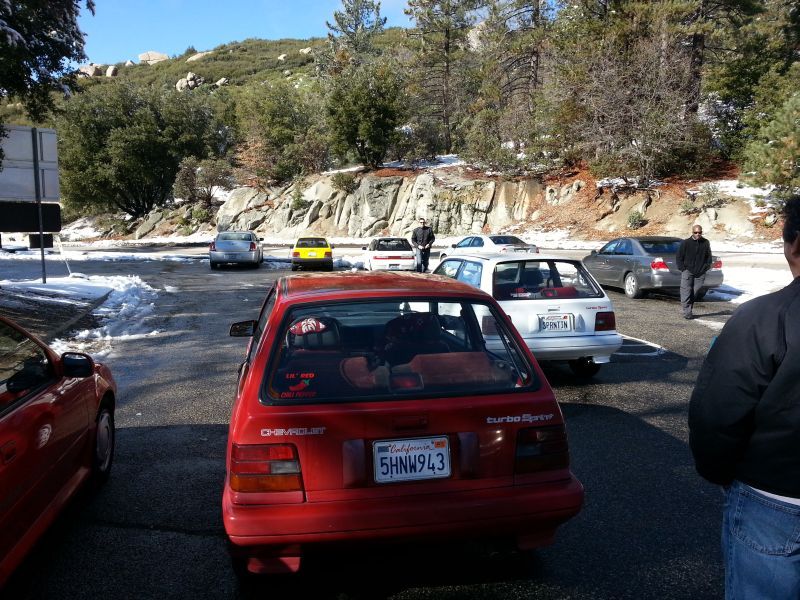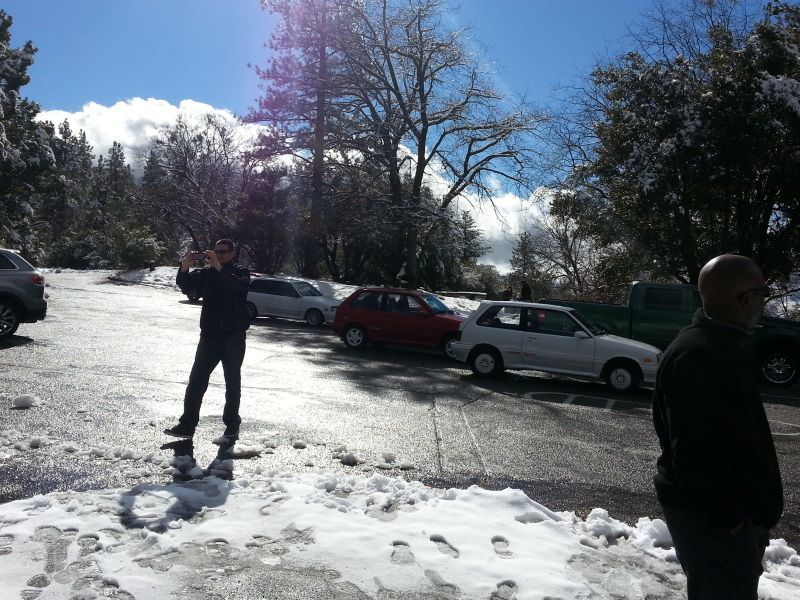 James (Spoolin)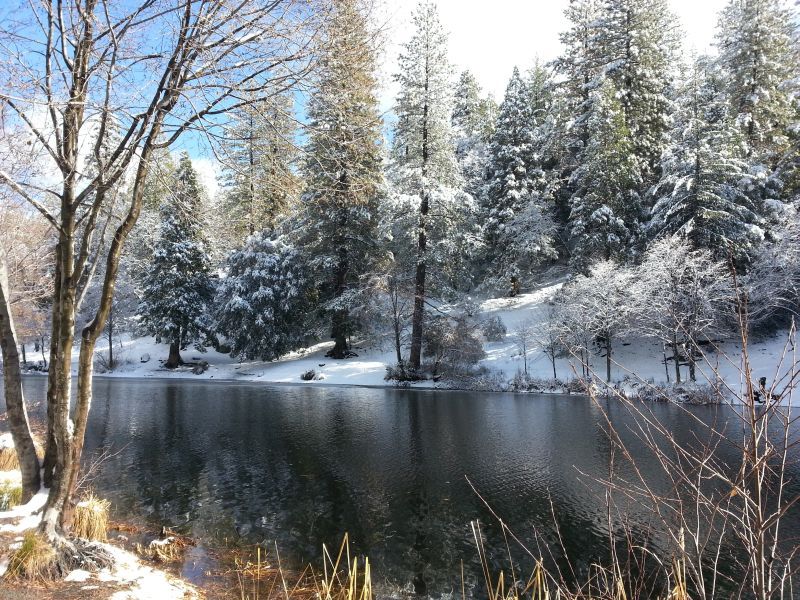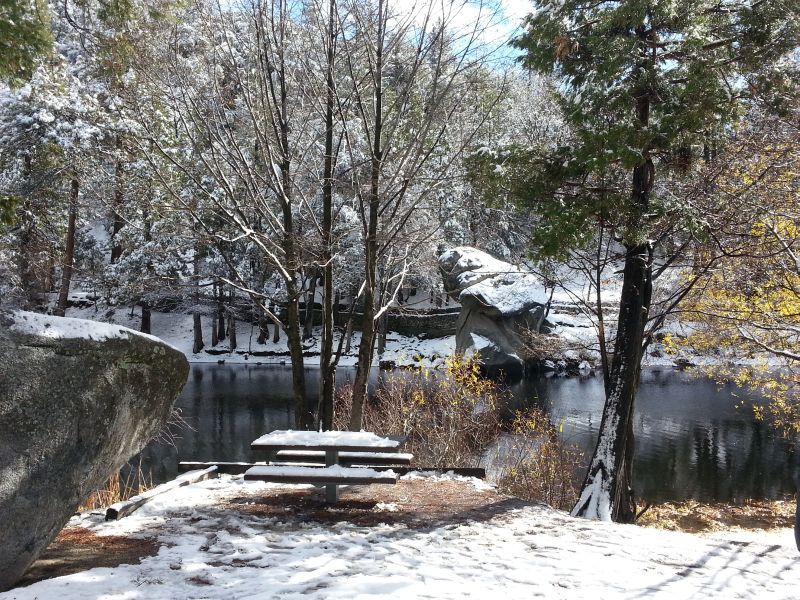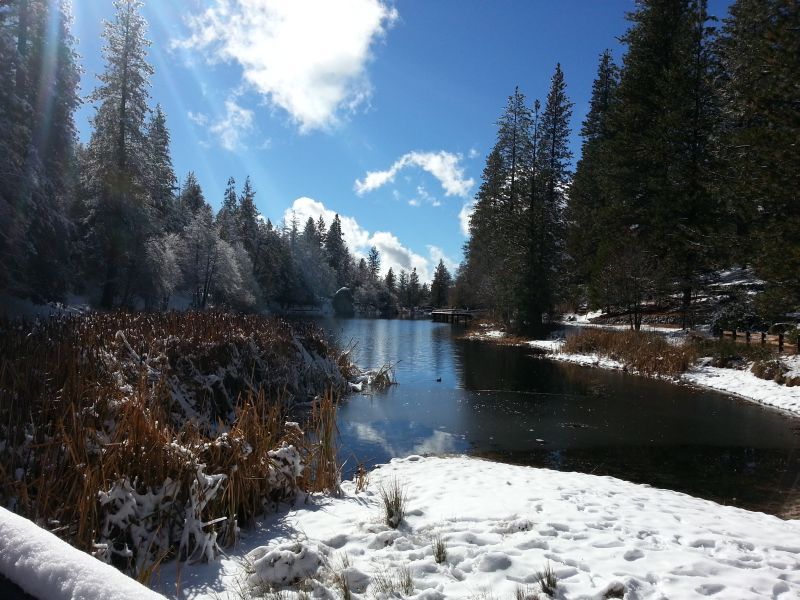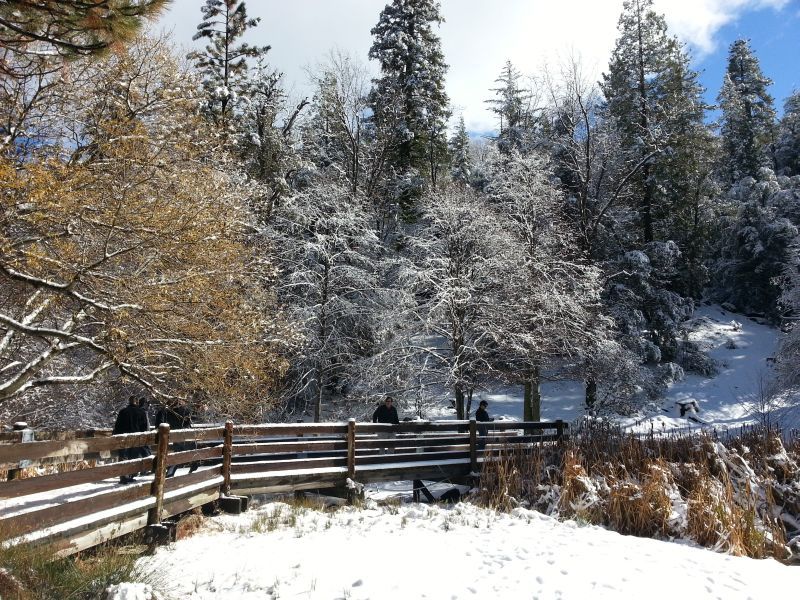 Most of us on the bridge at the far end of the lake.
From there we drove up the road about 1000 feet to the vista point. Also (D) on the map.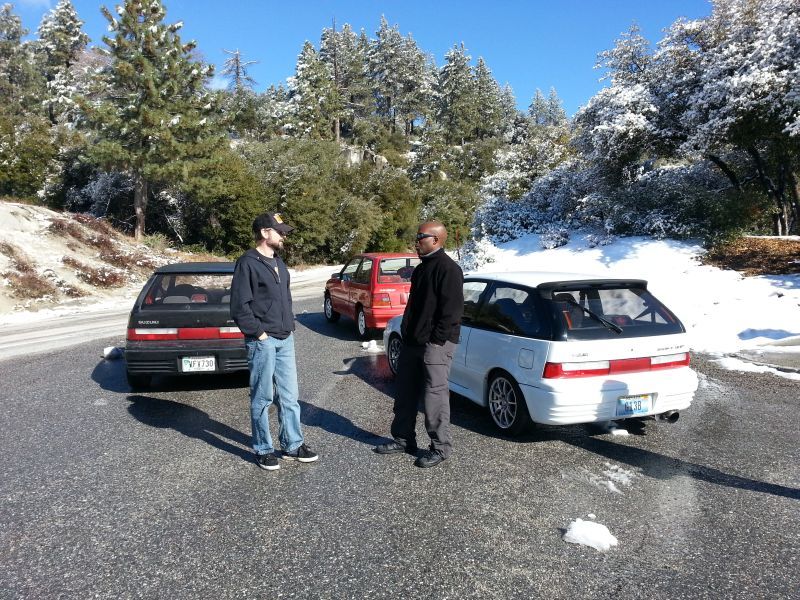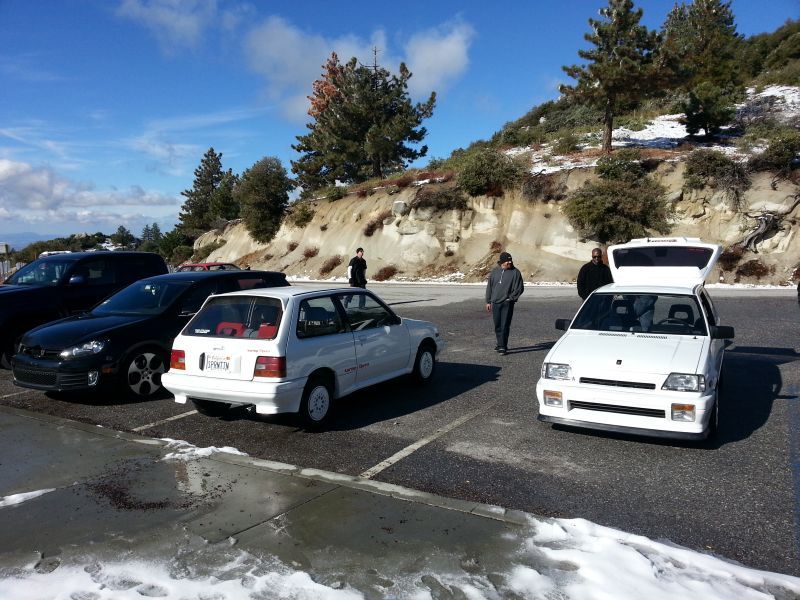 Check out the size difference between the current VW Golf and the MK1 Sprint
Great views everywhere
Next we headed up to Idyllwild CA about another 10 miles up the Hwy and got some lunch at Gary's Deli (Featured on Huell Howser 's TV Show "California's Gold" I don't have any photos of this but hopefully someone else will. (E) on the map.
After Idyllwild, we headed on deeper into the mountains and down the other side back into the desert and stopped to take some photos and enjoy some more Vistas. (F) on the map. Mountains and snow are only about 20 minutes from here.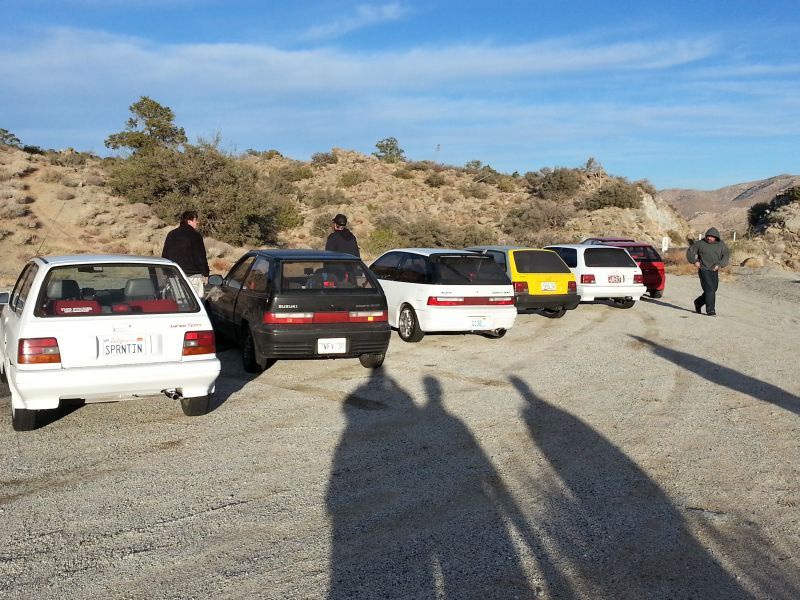 (James grew hair in Idyllwild.)
From there we headed back into Palm Desert and headed up the CA 111 into Palm Springs where we finished the meet under Marilyn Monroe …literally
This was one of the most beautiful drives I've ever taken. Fun curvy mountain roads, incredibly changing and diverse views around every corner and It just snowed to boot. Not too much snow but just enough to complement the views without compromising the roads. I'm ready to go again!!!!