August 17, 2013 is the 2nd Annual Minnesota Meet.
http://geometroforum.com/topic/4906719/1/
If you're into Geos/Swifts, this is the place to be. Awesome private setting, free camping, amazing food, stimulating conversation, gut breaking humor, seminars, and best folks you'll ever meet.
Located in beautiful Hayfield Minnesota, this year promises to be even better than last.
Here's what happen last year.
http://geometroforum.com/topic/4779825/1/
Come for the day or bring a tent and spend the night. Sunday campfire breakfast should not be missed! Looking forward to seeing you there.
_________________
.........I'll be back in a bit........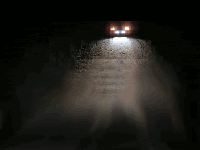 Extreme Make Over....SnowFish Addiction
1991 Metro Xfi Sport, Crower F12142 Cam, +2 degrees on adjustable sprocket, .020 Over, Balanced & Blue Printed, 3.79 final drive, WhiteLine Bushings Everywhere, 185/60R14's, TBI Bridge Delete, Edelbrock Air Cleaner, Stainless Header, 2 Inch Exhaust, Magnaflow GlassPack, Swift Twin Exit Muffler.