*UPDATE*
I finally got the car running today!
A fellow GeoMetroForum member came down this weekend to help out with the wiring. We wound up figuring it out and I finally got it running this morning.
I still have a few issues:
My gauge cluster doesn't work AT ALL. The speedo spins in circles when the car moves. The fuel gauge is stuck all the way full, and the temp/tach doesn't work at all. There still has to be some sort of short in the dash wiring still.
The gauge lights are always on when the car is running. The headlights are always on unless the brights are turned on. When the brights are off, the lights work all the time, no matter the position of the light knob.
The outside lights on the car all work. The blinkers, brakes, and reverse lights all work fine.
Here are the pics of how it sits now. I have a video uploading right now, so that should be up in a few hours.
Kyle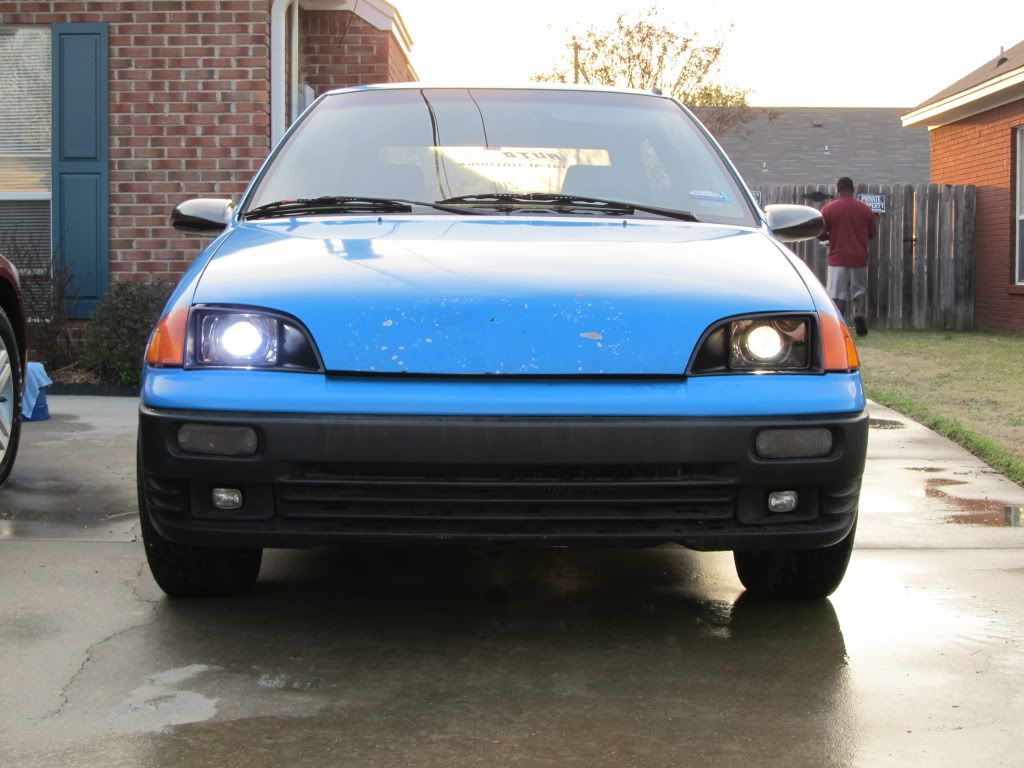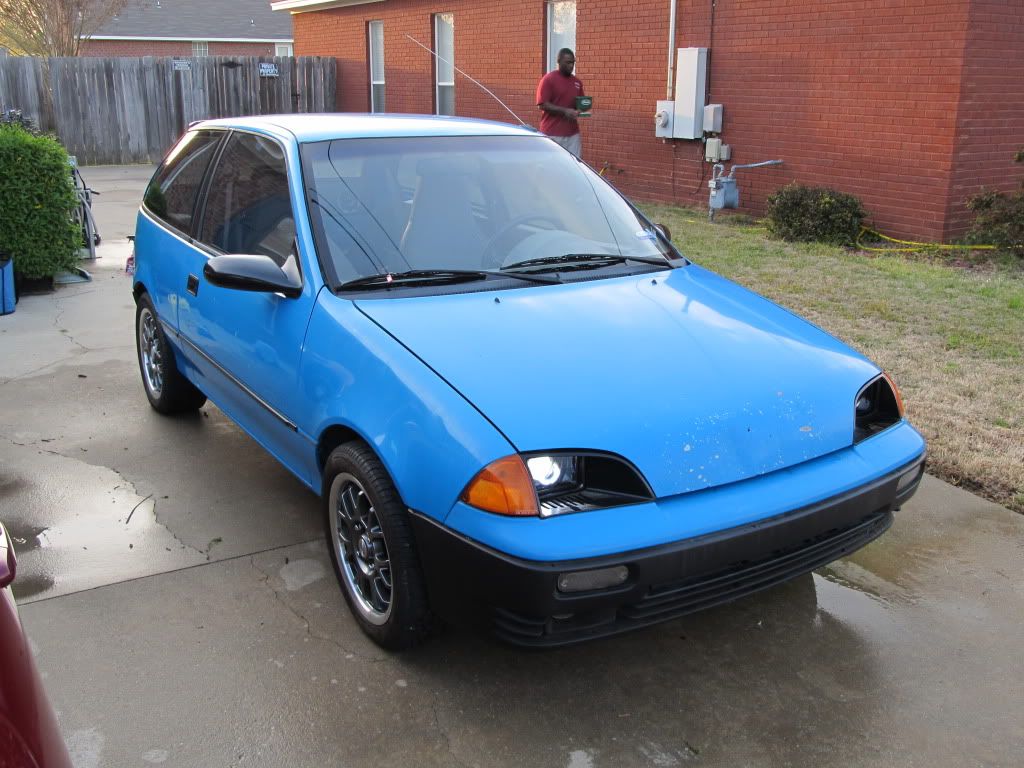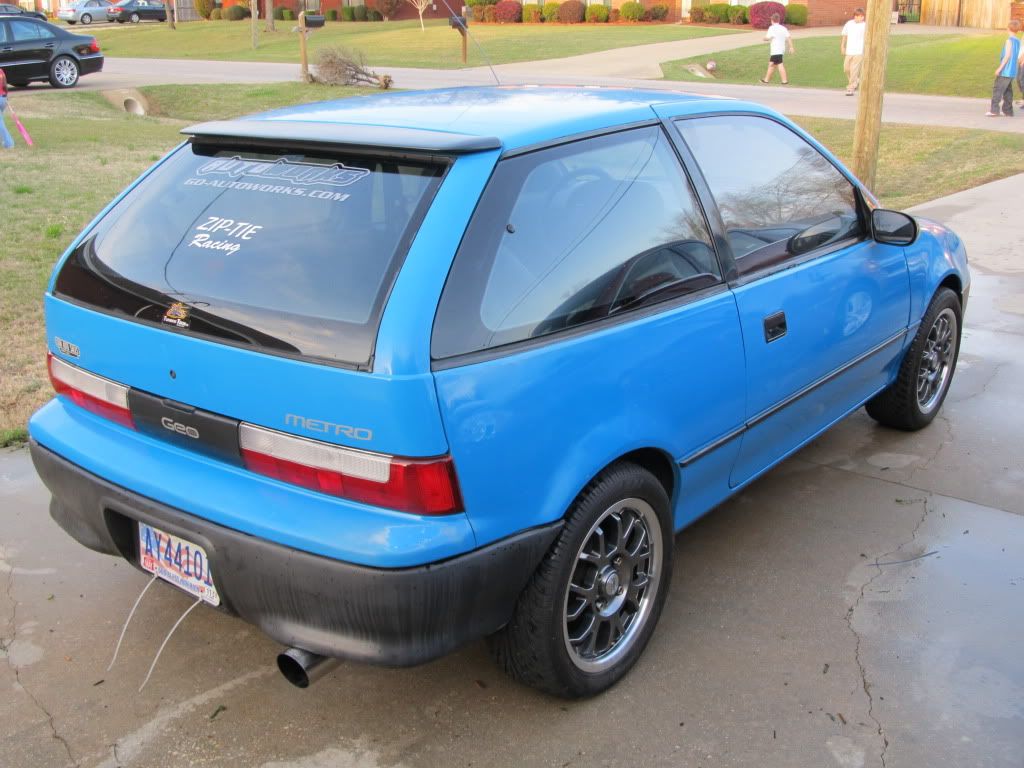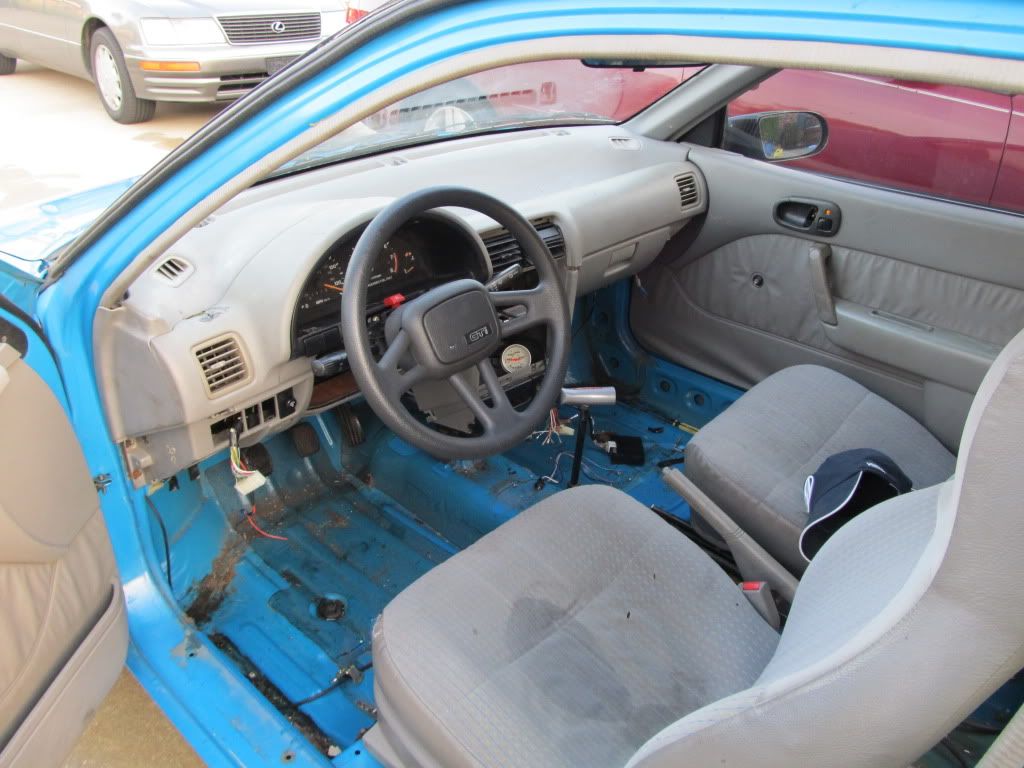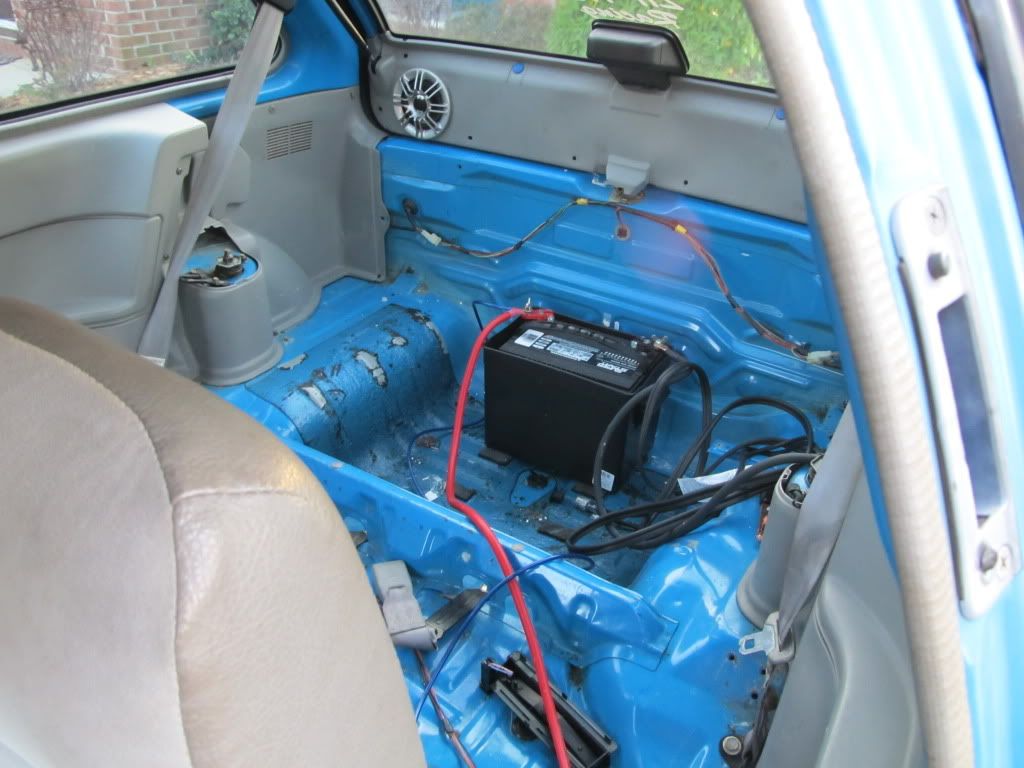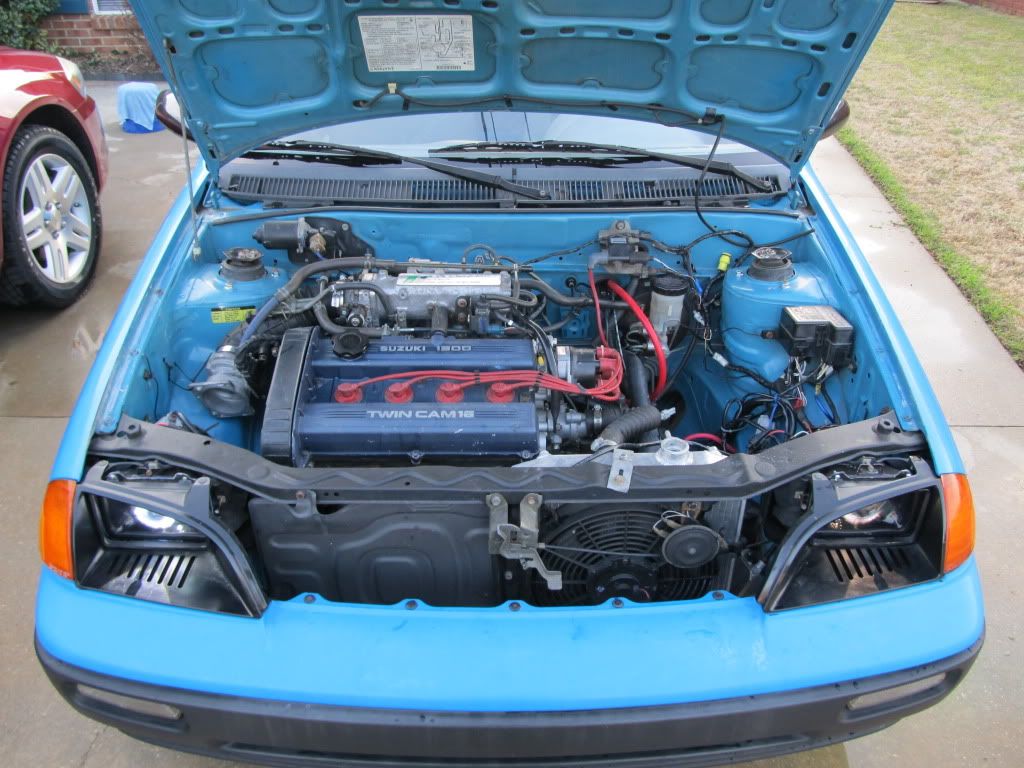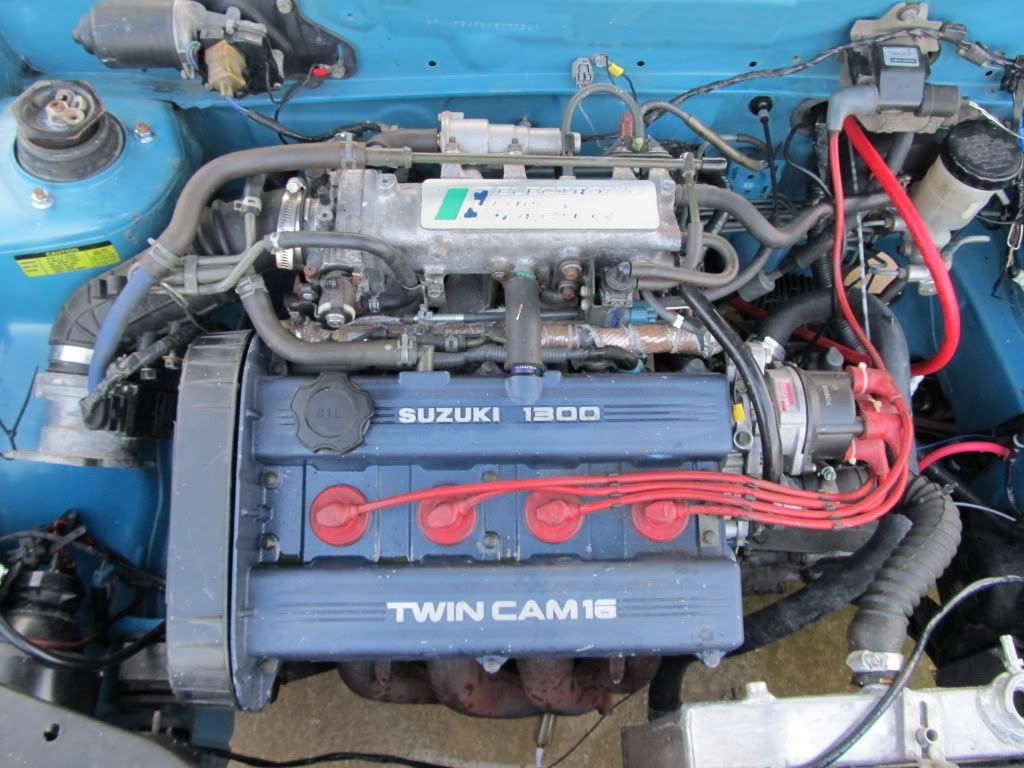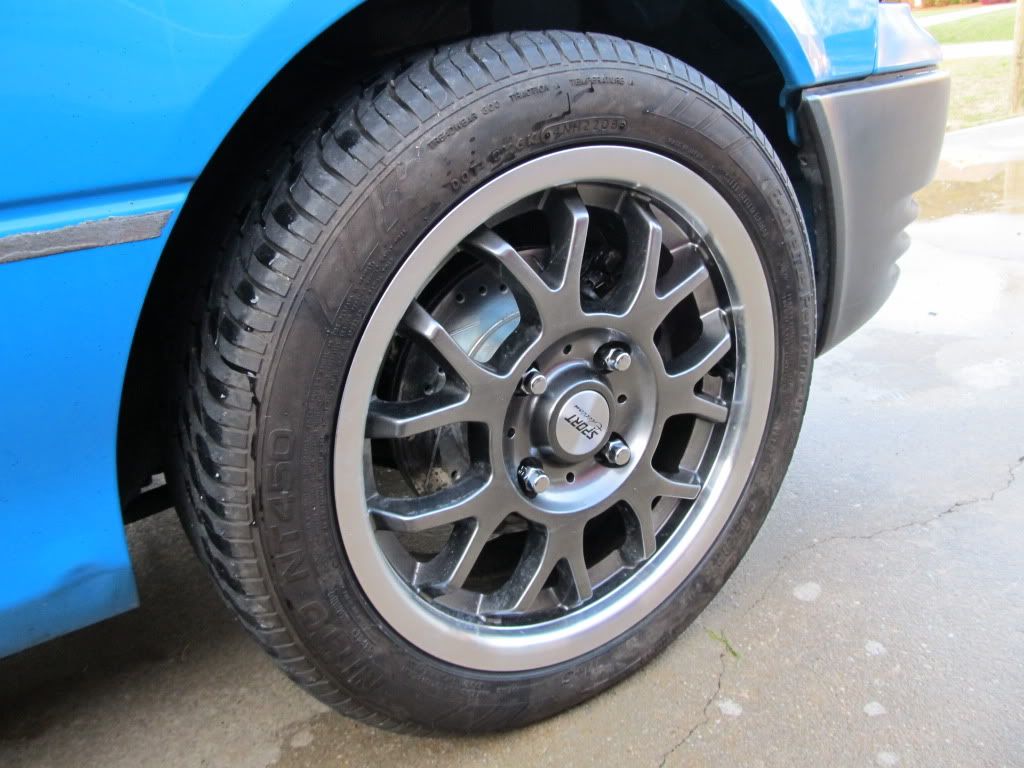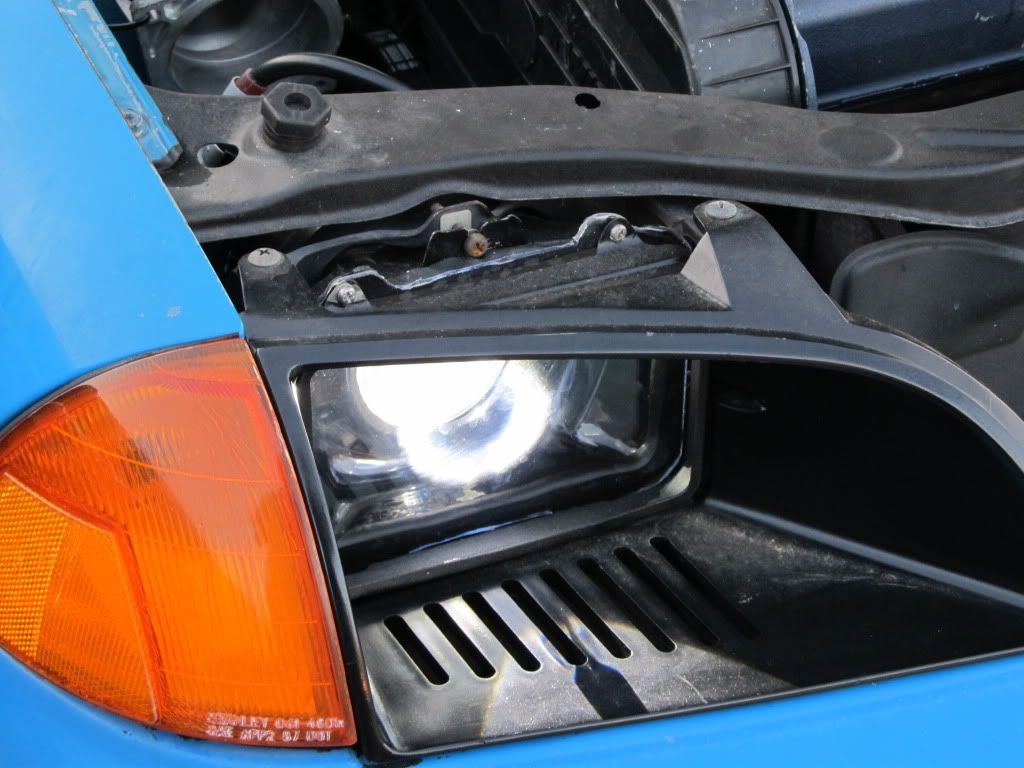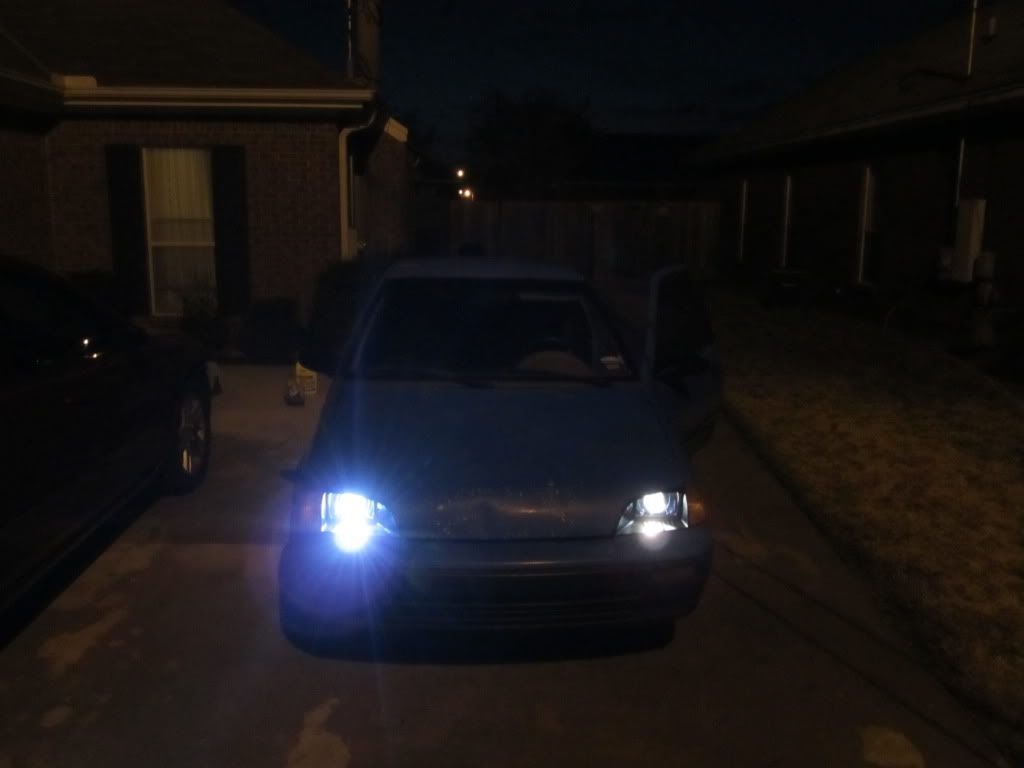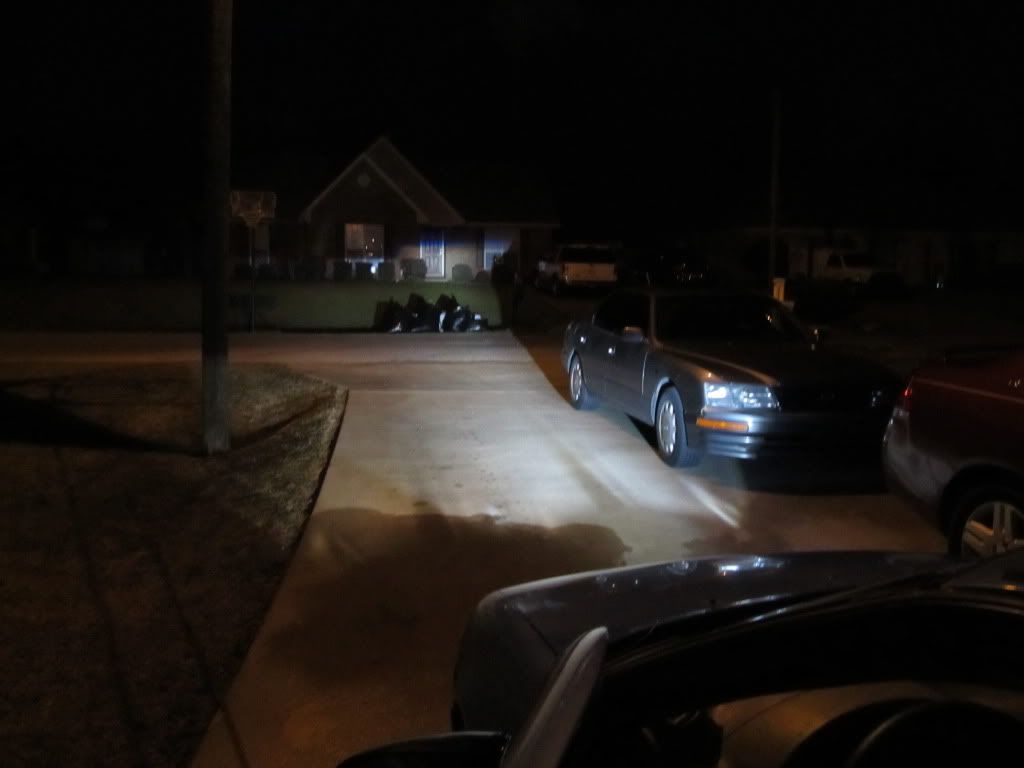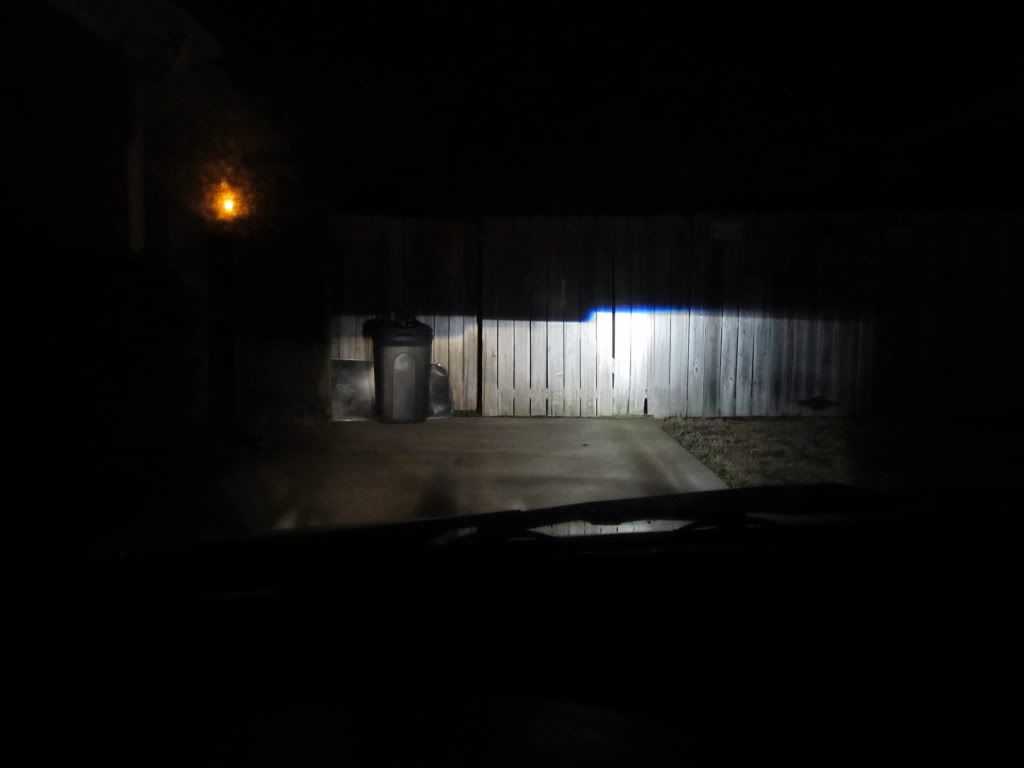 _________________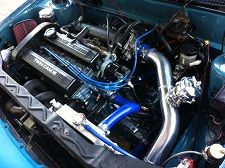 92 Metro Turbo-G13b Swap - too much stuff to list
95 Metro 4/5 Sedan - Daily Driver Status
2014 BRZ Limited in WRB - The car payment