t3 Ragtop has advised me to play around with the ign timing to see if that helps the no cold start, however:
Problem is that since i have the dash apart and am re-doing the wiring, i can't exactly crank the car up.
So on to my progress for today:
*Replaced the starter
*Completely re-routed all the front end lighting wires and cleaned up the bay as much as I could at this point.
*Re-installed the front bumper (first time it's been actually "properly" installed in 3 years, lol.
*Ran the HID harness (don't even know it's there).
*Replaced the speedo cable
*Checked the gear oil (looks bad, will have to change tomorrow).
*Re-installed fender-liners
*Ran power-wire directly from ALT to bypass factory wiring and re-charge the battery directly.
The wiring took the VAST majority of the day (been outside since 9am).
Here are some pics of how it looks. I don't have any pics of the "before" but trust me, it's much cleaner: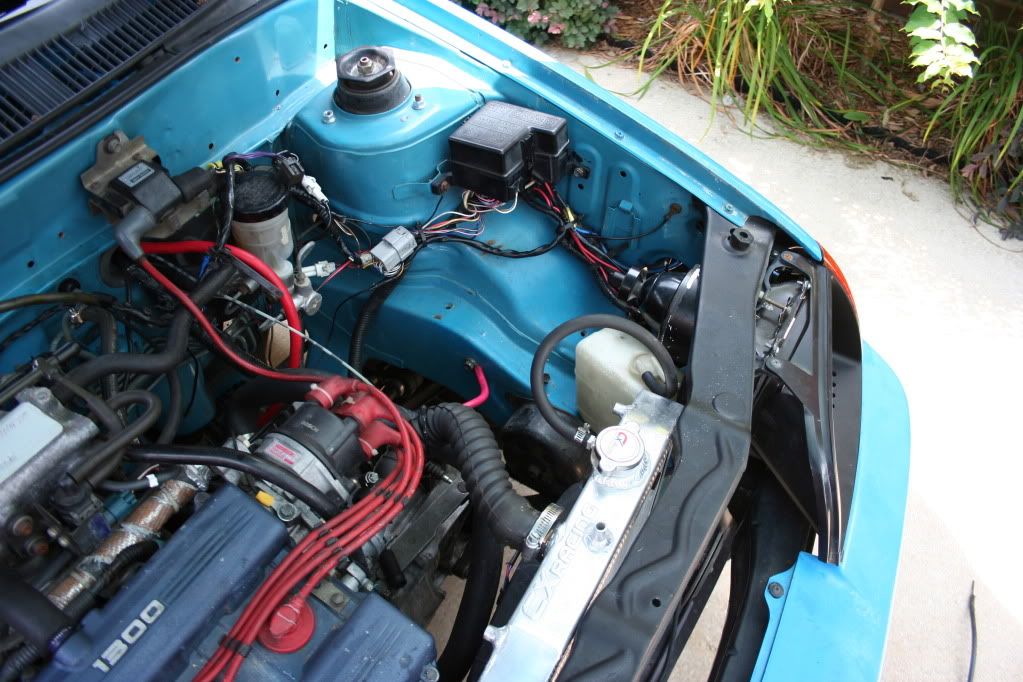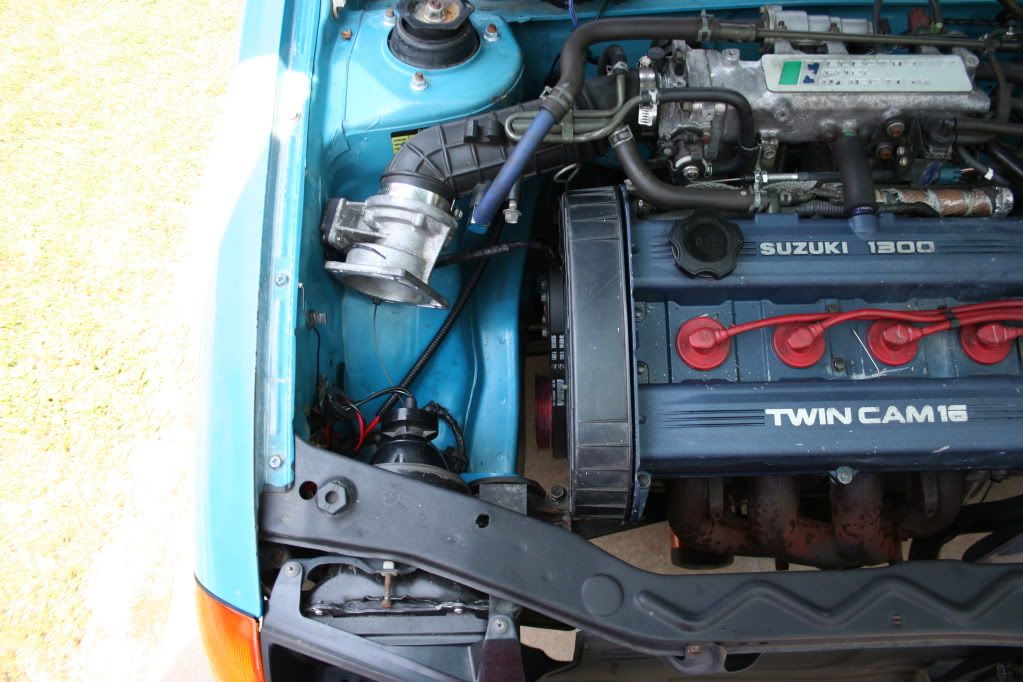 Thoughts?
_________________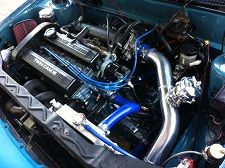 92 Metro Turbo-G13b Swap - too much stuff to list
95 Metro 4/5 Sedan - Daily Driver Status
2014 BRZ Limited in WRB - The car payment