t3 ragtop wrote:
it sounds to me as if the ignition switch isn't turning on the main relay in the relay and fuse rack under the hood.

the starter switch has a wire that runs directly to the stacon spade connector on the solenoid. the starter has a 6 ga. cable directly to the battery anode and the battery cathode has a cable that runs to a big lug and bolt on the transmission housing.

when you roll the ignition switch to it's first detent it energizes the main relay and when you roll the switch to the starter position it sends 12v directly to the starter solenoid. if the starter doesn't engage and spin the engine, check all of those connections.
Mind throwing some pics over to show me what you mean? I did the positive and negative battery terminals and grounds in the proper places. I got a mechanic friend to bypass the ignition and send 12v to the starter and still nothing happened. We found out the GTi under-dash fuse panel I had was melted at one spot so I switched it out for the turbo3 panel which looked exactly the same and still nothing. Starting to get desperate for help on this one.
Pic of the starter for shits.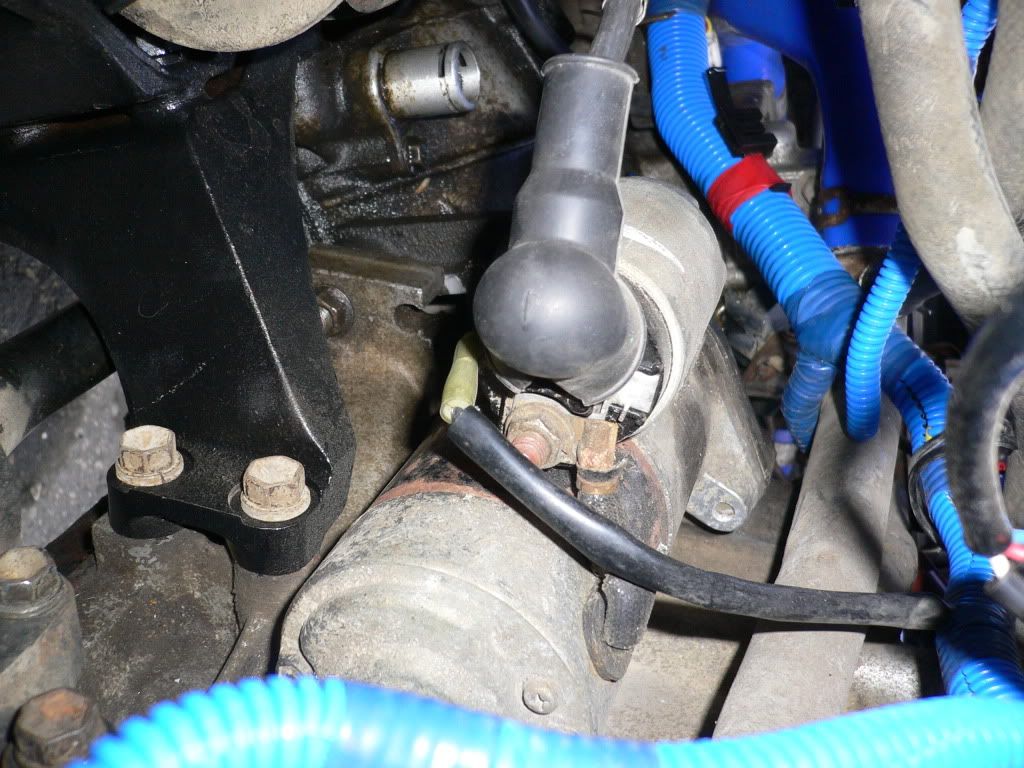 OH YEAH! I got my SuzukiRD Stage II intake after waiting 44 days for it. Looks great but doesn't fit. Plus they forgot to send a clamp for the filter. Plus it's a red filter so I think they were just trying to get my order out the door and gave me whatever fit.
Seems to be too close to the damn headlight.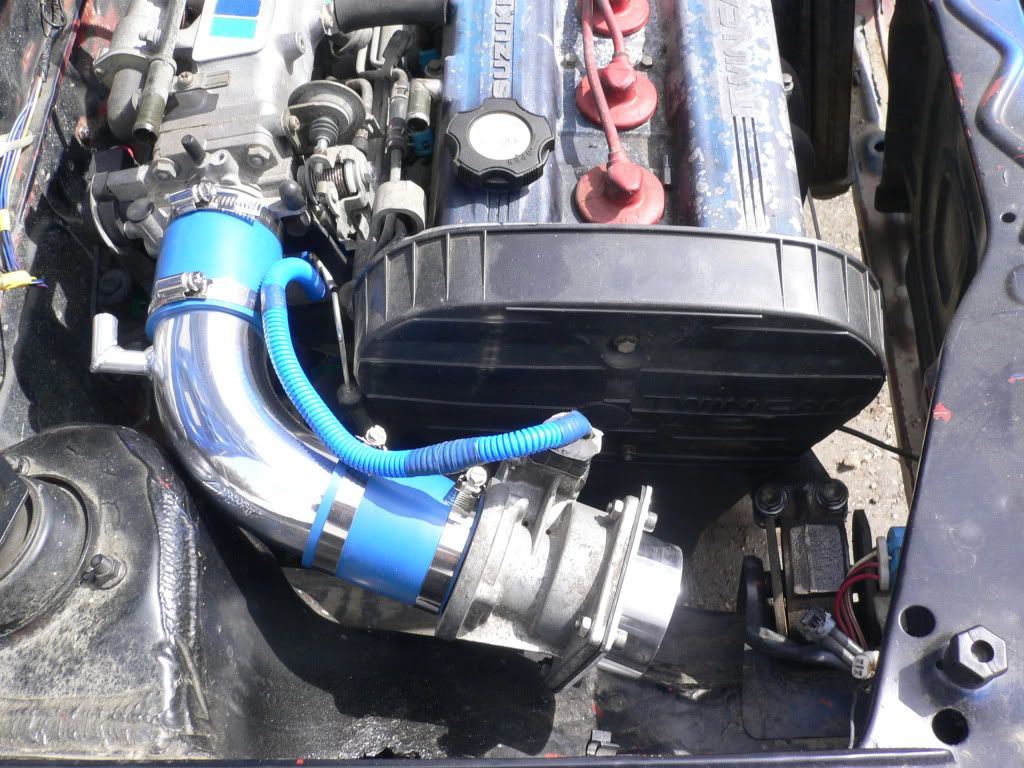 Here's a pic of the engine bay and hoses right now. Looks great but has yet to show any life beyond some dash and gauge cluster lights working.