Got back to Ponoka on Saturday and, with the help of Mr. Codyb76, we accomplished a fair bit on good old Derp.
This is the following stuff we did:
- New waterpump and gasket
- new cam/crank seals
- new timing belt
- new Suzukird aluminum underdrive crank pulley
- swapped whatever alternator I was using for a stock GT one
- pulled front suspension off Derp (shocks/springs welded together)
- pulled front suspension off a parts GT
- installed parts GT shocks and Vogtland "raising" springs onto Derp
- cleaned some mouse poo out of the interior
Some pics to go with the list:
That is quite the size and weight difference. The car feels a lot more responsive.
The front springs in place. The ride feels much much smoother and the car is actually an inch higher than the cut springs.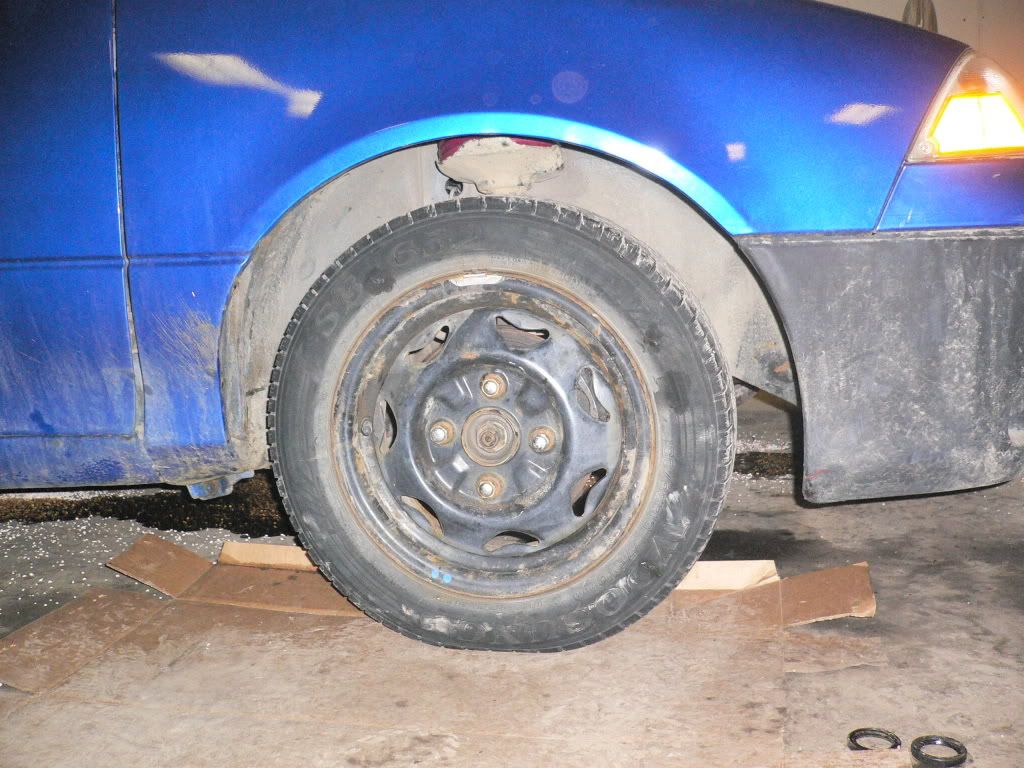 And since I never got around to taking a pic of how I did the breather return, here's another engine shot.
Now that Cody and I got the coolant leak hopefully out of the way, as well as resetting the timing belt timing, everything is running much much smoother. The crank pulley makes the car a lot more twitchy since there is much better response time due to the weight and size difference as well as less parasitic drag. Also, I never thought I would be able to say that my Swift managed 160km/hr in 4th gear.