OK, so the reason most Metro/Firefly/Swift models get scrapped is because of the notorious rust issue they have where the lower control arms mount to. I posted pics of how mine was getting pretty bad previously...................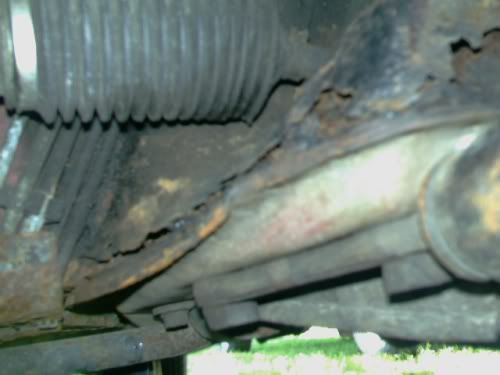 This issue affect all years of this car even though the older models have a slightly different frame, the same "looped" unibody in the front is similar. After time, the frame will rot away to the point where the lower control arm will detach from the car and the wheel will end up kicking out and separating from the car causing loss of control or a crash or a grinding halt. First thing most people do is start grinding away the rust. This is a bad idea in my opinion, because it weakens the surrounding area and if you keep grinding, you will eventually be grinding away to nothing. I learned to simply go beyond the rust area at least 3-4 inches and as long as it's welded correctly, the new repair will hold all the stress and keep the rusted area from flexing and breaking away.
I took a piece of scrap bar stock and cut a piece that would wrap around the front arm.............
I then welded that in place after forming it to fit with a hammer and a vise.............
I then cut another piece that was cut out for the side opening and made sure it contacted the new piece I just welded in....................
This piece was also welded to the rear arm to secure the mount. The important part of welding is to make sure the area is clean where you are welding to and to get a good burn. The weld must penetrate both sections and not look like rabbit turds when you are done. Don't be afraid to burn it in until both contact areas are melting together with the bead you are laying.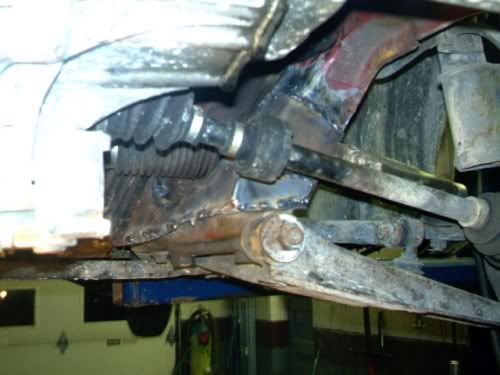 I then made a piece for the outside and welded it to the original piece and formed it to go with the contour of the inner fender area and painted it all with flat black paint........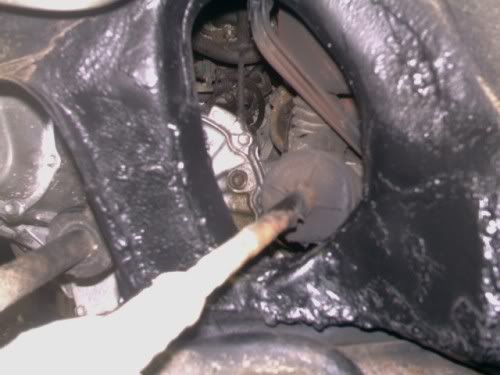 I also repeated the same repair on the passenger side which was not so bad, but still got the same repair with a wrap around piece and both side braces.............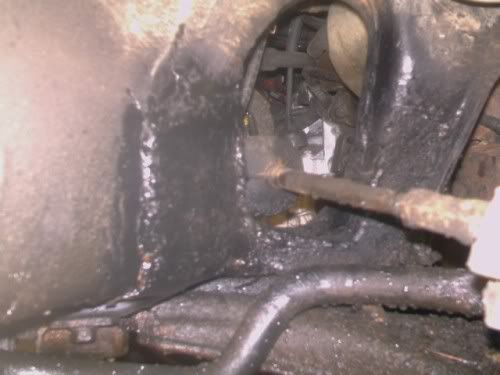 I am totally confident in this repair and should get a few years of service from it and even longer if I maintain the rust as best as possible.
Scrap steel = $0.00
Total cost = $0.00
Labor time = 5-6 hours.