I decided that I was tired of putting mileage on my Lexus (14k so far in 6 months) driving it to work & back, so I started thinking about getting another Metro to drive to work. This one literally was in front of me the whole time. I never gave it a thought, because it was an MK4 Sedan, however I realized how stupid I was to disregard it because of that.
Here are the pics and short stories to go along with them:
This was when we first started. The engine bay is already sprayed down in these pics with a combination of "Simple Green", "Purple Power", and KanoLabs "Flowaway". We let it sit for a few minutes to let everything soak in. We had a pressure washer handy to assist us as well.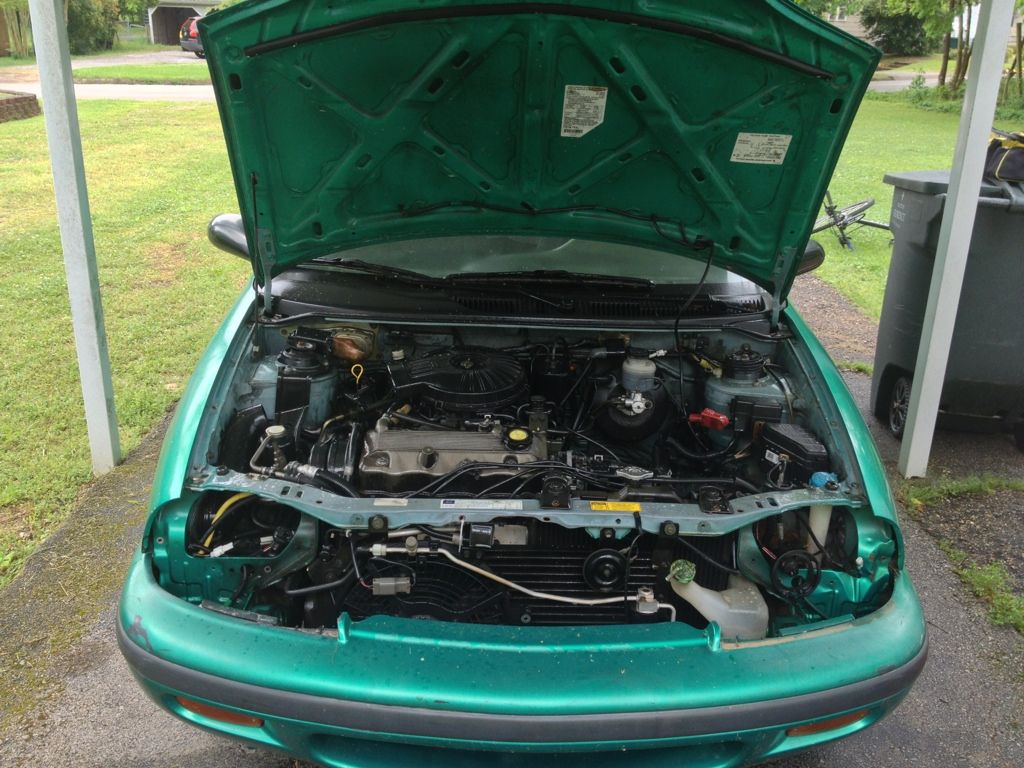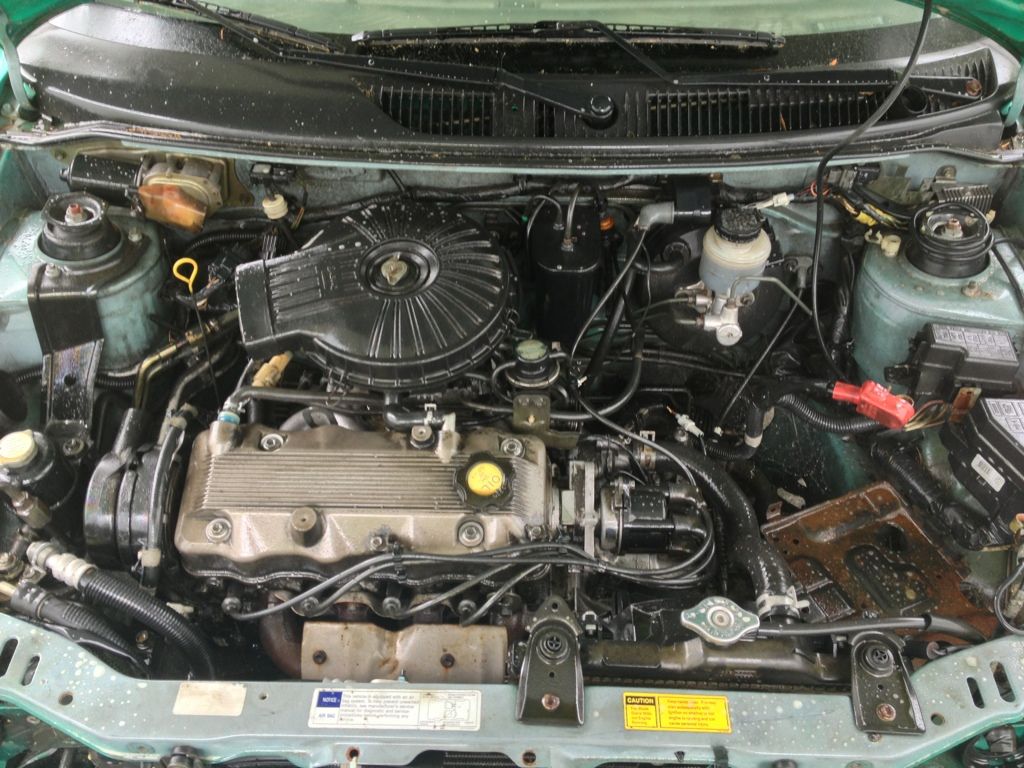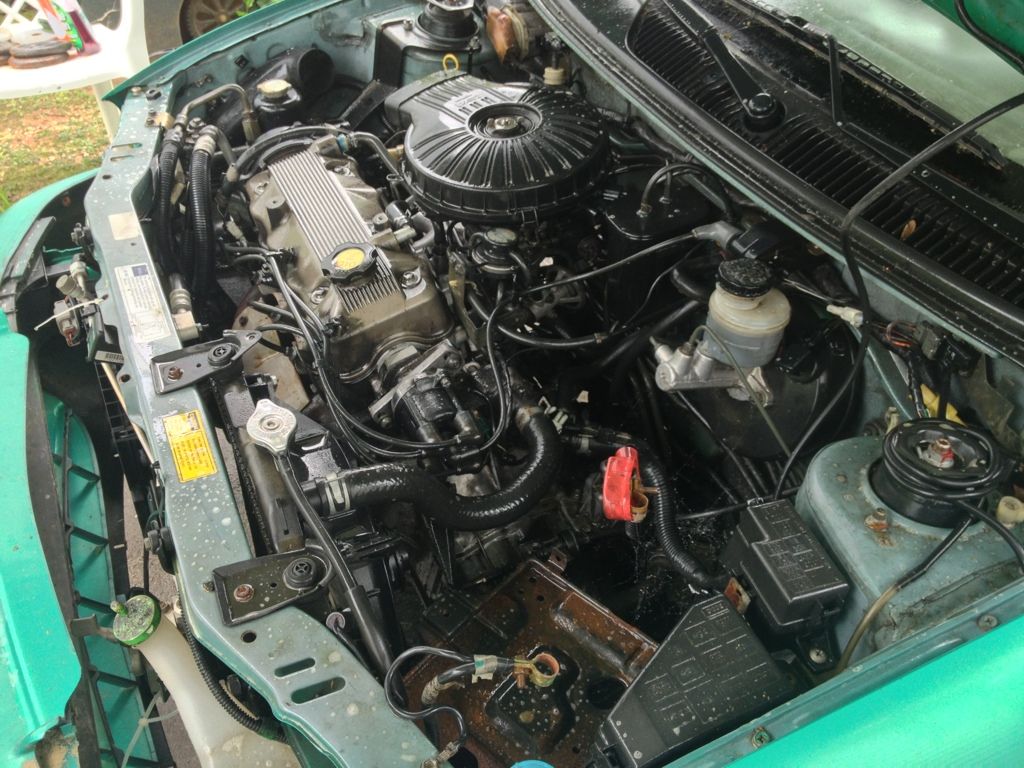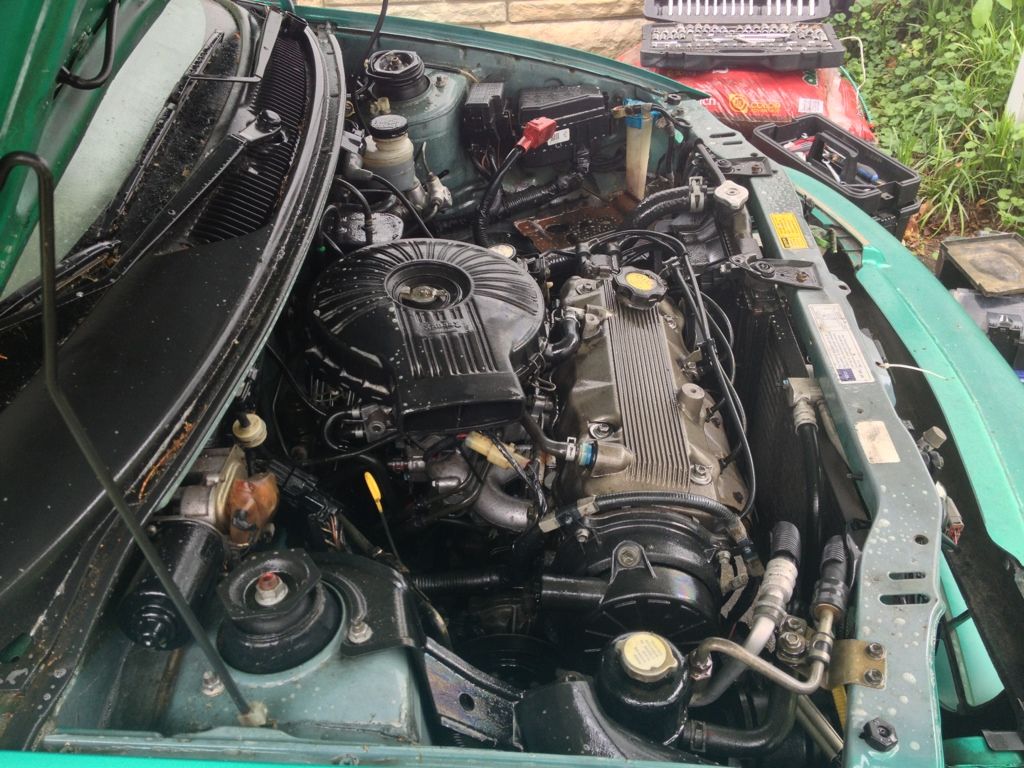 This was after we had finished pressure washing the engine bay. We repeated the cleaning procedure 3 times to get it nearly spotless. She cleaned up nicely!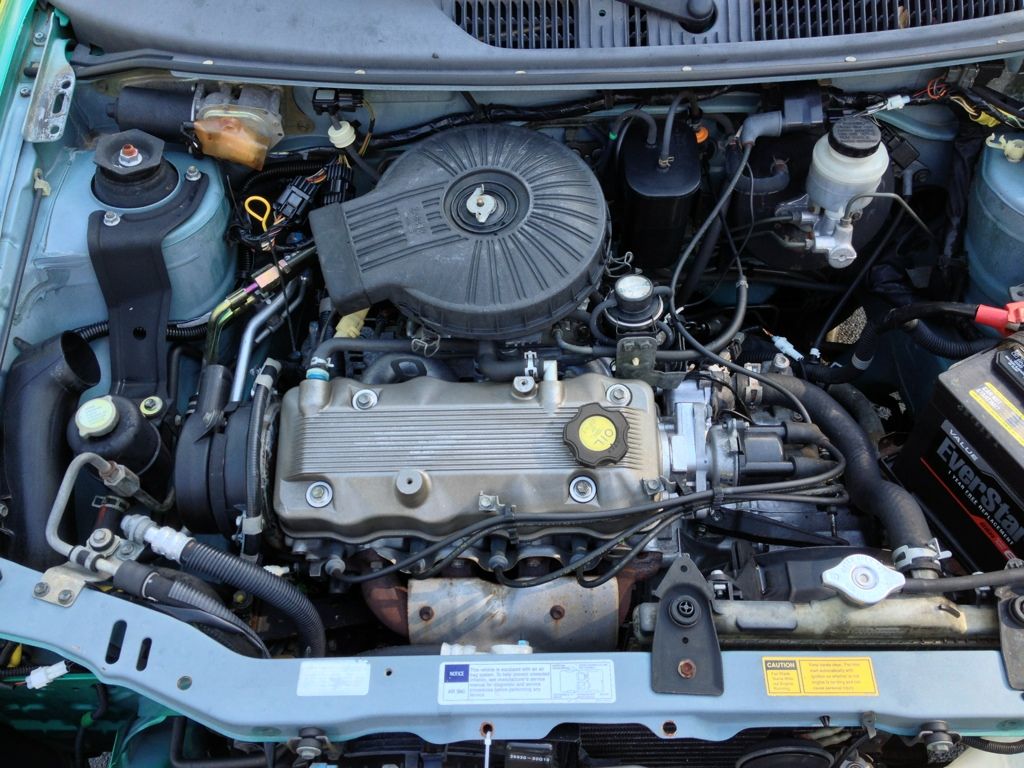 It runs as well as it looks. I sprayed down the TB with a ton of carb cleaner to break most of the carbon loose. We will be doing a few "Kreen" tests this weekend! Stay tuned for updates.
Here are pics of how it looked when we started on the exterior, we actually didn't do anything really to the outside, aside from pressure wash it. We didn't even use soap on it, but it still cleaned up nicely. He had a set of hubcaps for it, so we put them on later: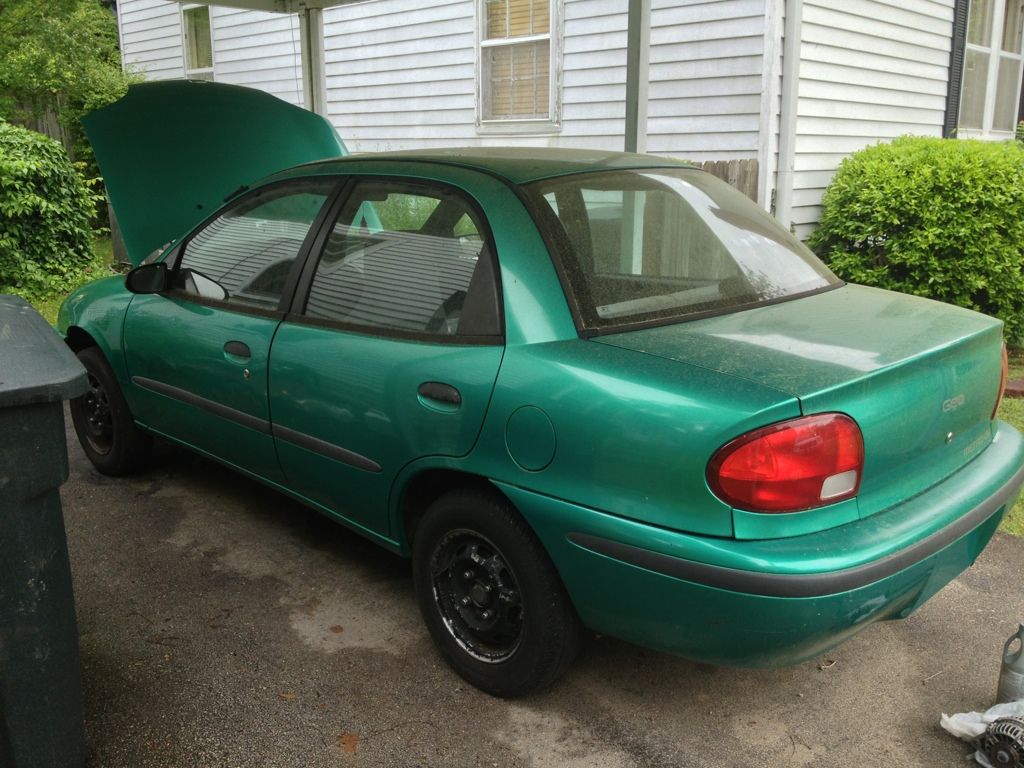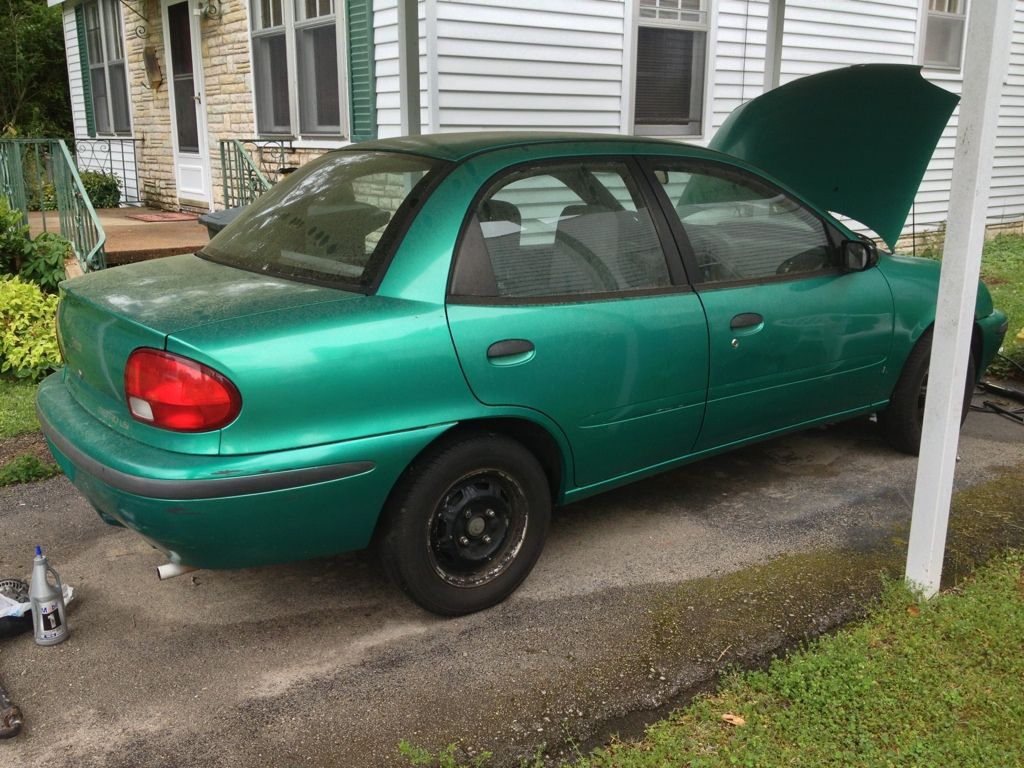 We took the hood off to help with cleaning the bay:
Took a break for some Om Nom Noms:
After the spraydown and hubcaps installed (working on putting 98 headlights into it, hence the lack of lights):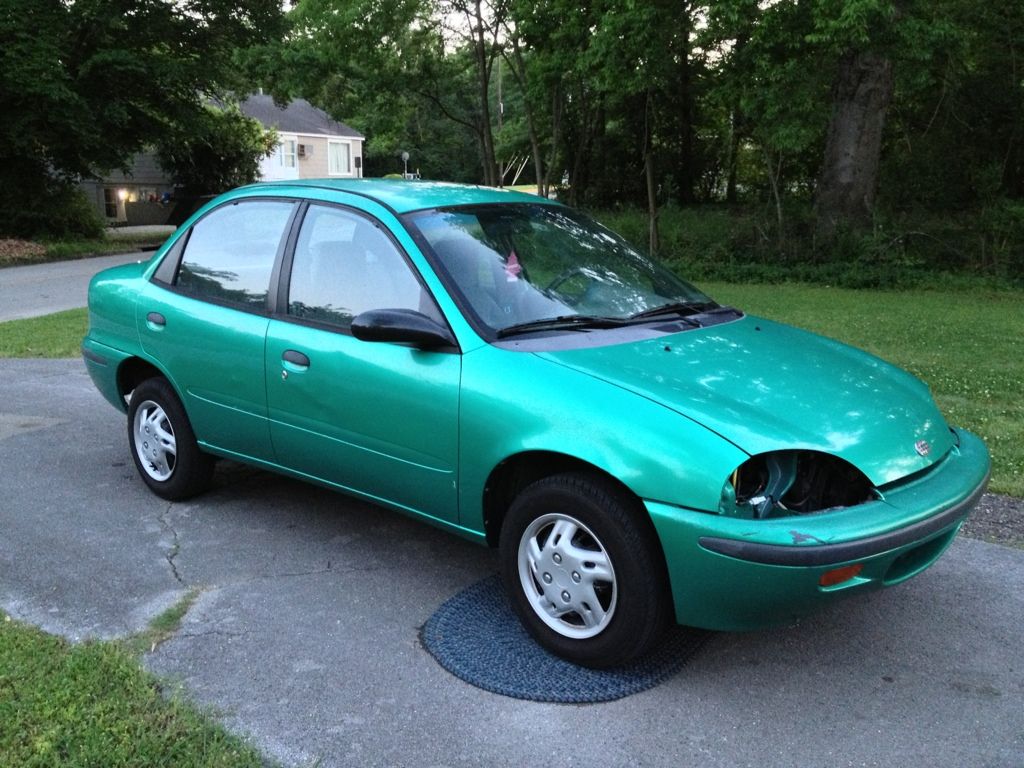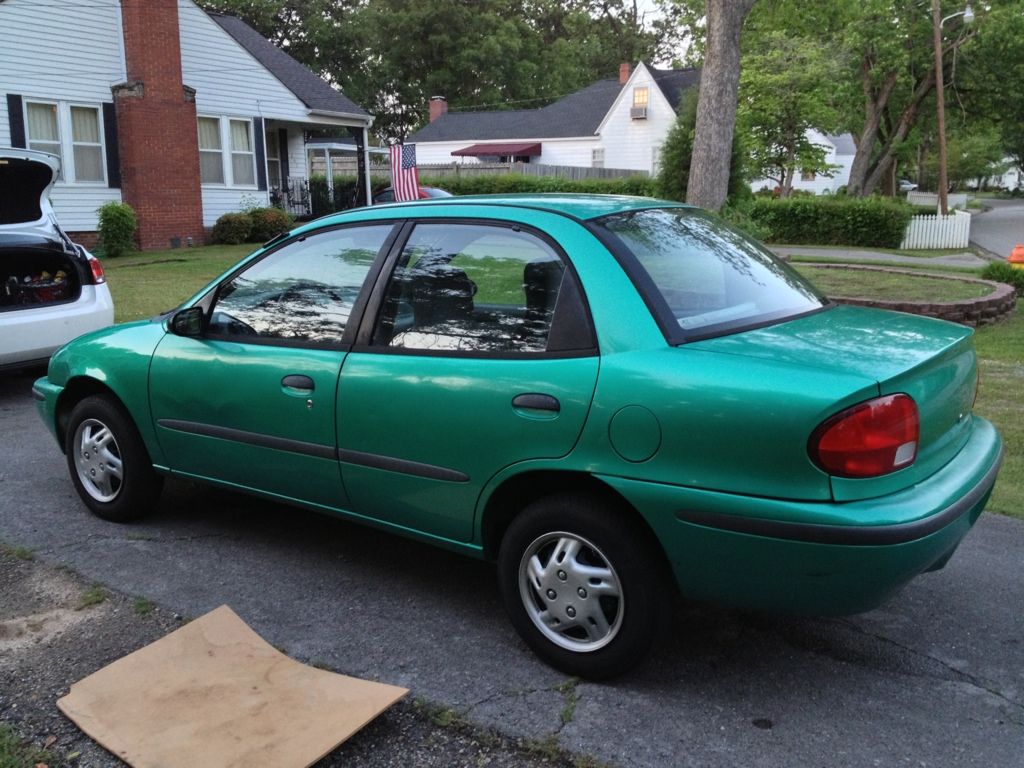 Dirty interior: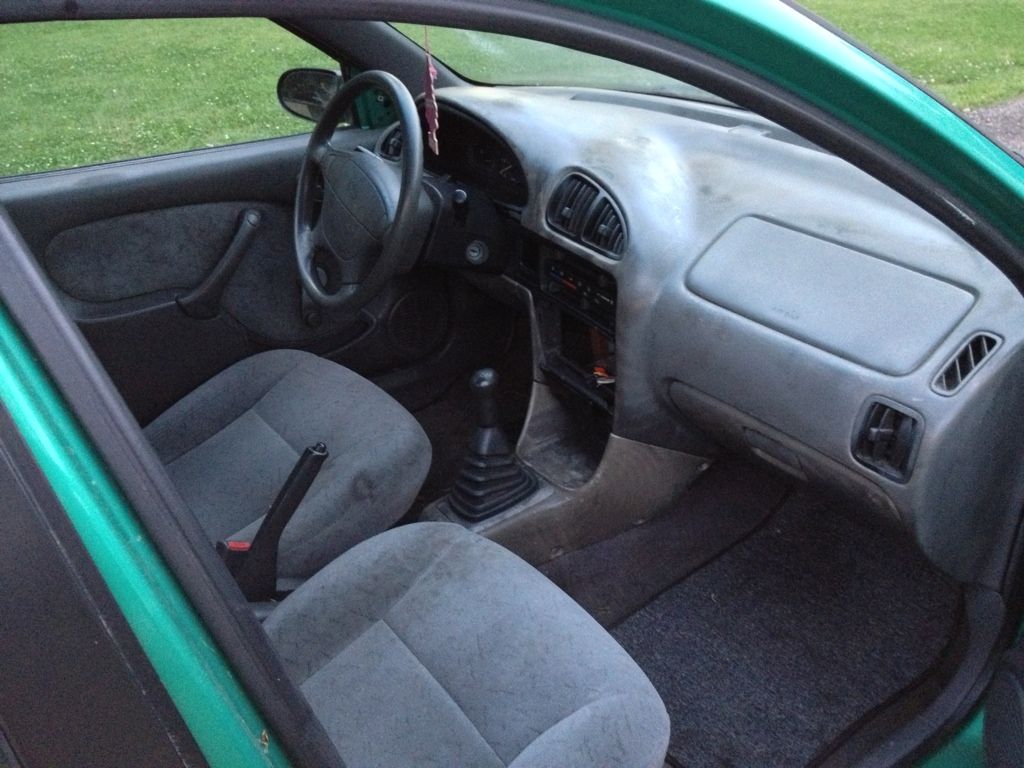 Thats pretty much how she sits at this moment. Once I get it home the first priority will be to get new tires put on, and then get to cleaning the interior. The headliner will need to be replaced as well.
I've compiled a list of what all I plan on doing to it to get it ready to be my daily commuter:
New Struts/Shocks
H&R Springs
Radio
New Tires
Turbine Tech Brace
Remove carpet for cleaning
Remove seats for cleaning
Have headliner replaced
Send shifter to DanO for shortening treatment
Give the A/C a fresh pull down
Install 98 headlights
Cluster with Tachometer (will buy come payday)
Clutch cable
I don't plan on letting this one take up all my money as my other Metro has done: Therefore, I plan on updating this with every dollar I spend on the car, aside from routine maintenance/gas.
So far*
$50 cleaning supplies
$35 for 3qts of Kreen
$35 plugs for 98 Headlight conversion
$16 radiator core support/hood latch/airbag module from Pull-A-Part
$20 EGR setup & Idle speed sensor from Pull-A-Part (cleaning the EGR to just replace the one on the car).
_________________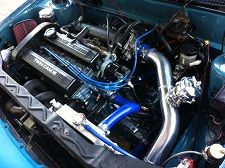 92 Metro Turbo-G13b Swap - too much stuff to list
95 Metro 4/5 Sedan - Daily Driver Status
2014 BRZ Limited in WRB - The car payment