Well well well...
I finally gotcha.
That is the switch which tells the gear it's in.
Either 3rd or 4th, depending on whether the button is down or up.
There are two of em.
One works to tell if it's in 1st or 2nd.
In the pictures, you can see numbers I, II, and III.
III is the back up switch.
I think number one is the high range (third and fourth gears) and number II should be the low range gears.
When they're all on/off (forget which) you should be in 5th, so no need for the 'upshift light'.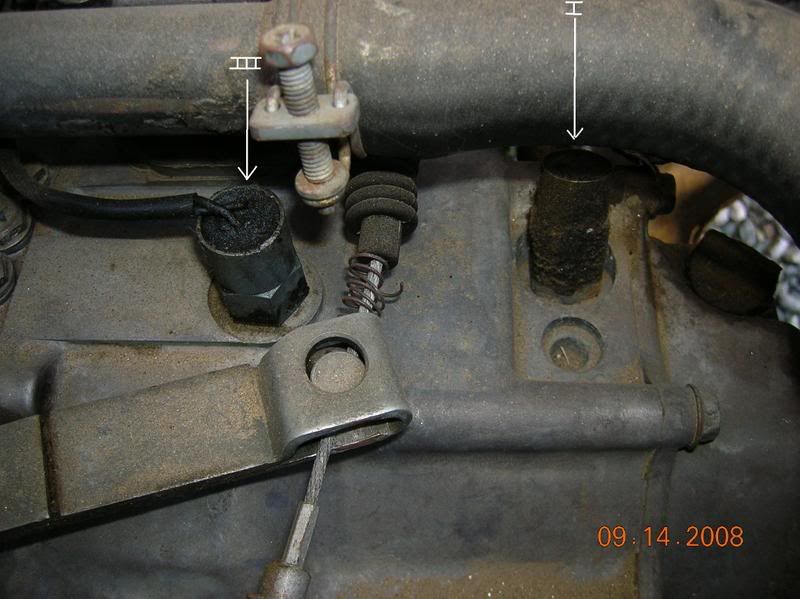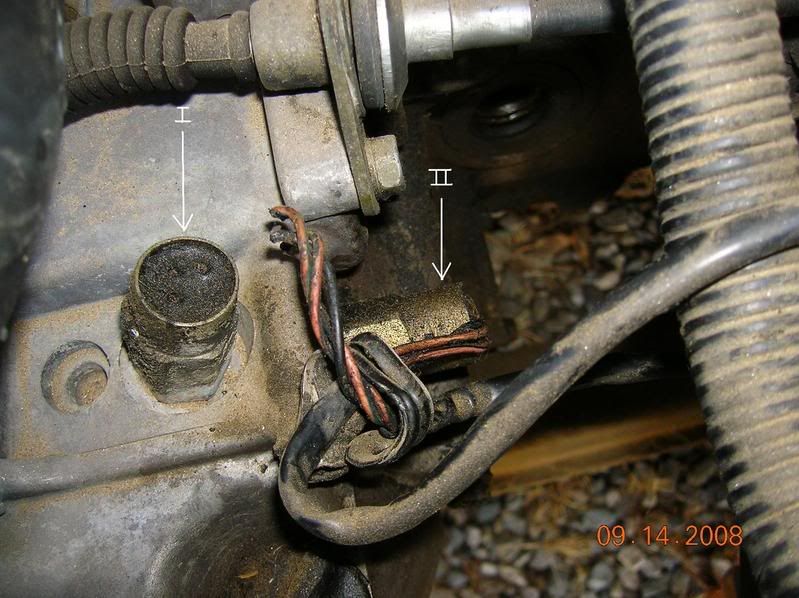 They were pretty clever back in the old days, eh?
My high range is caput. Either I find another old one with wires attached, or fix the one I've got....
_________________
DIY Broken Bolt Removal:
viewtopic.php?f=22&t=41042
DIY Clutch Adjustment:
viewtopic.php?f=9&t=48281
DIY Wheel Bearings:
viewtopic.php?f=2&t=29003
DIY Shocks:
viewtopic.php?f=10&t=45483
DIY Wheel Align:
viewtopic.php?f=2&t=42479
Once you get the cars dialed-in (compression, leaks, bearings, alignment, brakes) swap in new rubber and glass, you've got something which should last for years!