Hi
Well I re timed the cam to what I thought it should be , it was 90 deg off
So thought I would see if it had any compression , I got 130 psi on #1 cyl and only 80 psi on #2 but the batt was stuffed by then . Its on charge and I will try again . What should I be looking for , did not think 130 would have been too far off the mark for a turbo engine that is cold on a sluggish battery .
Anyhow here are a couple more pic's .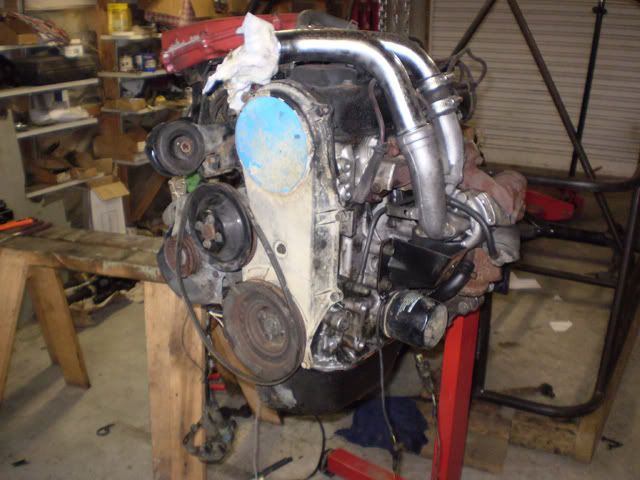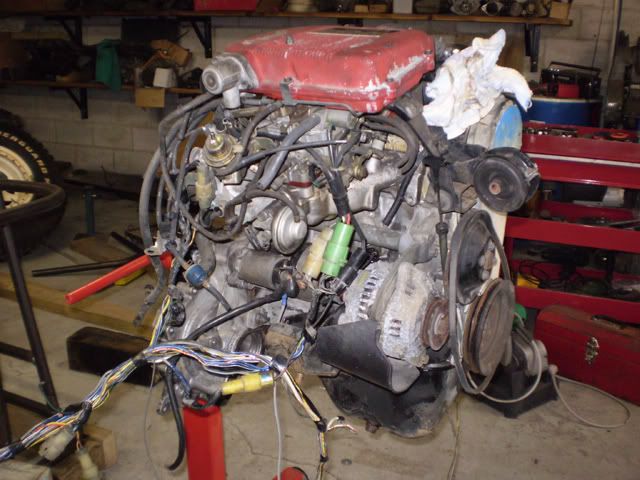 And how thought there was not much wiring to conect up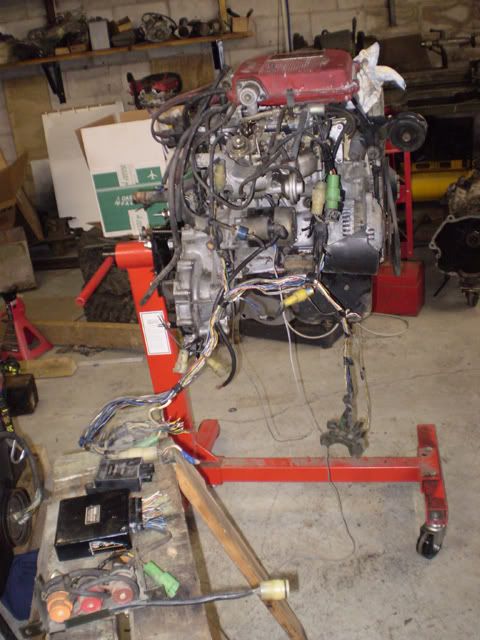 And thats not all of it as I seem to be missing another loom for the other side that deals with the electronic ignition . At this stage without any wiring diagrams and details on how to plumb the vacuum lines , I will never get it running . My best bet is to convert it to single point efi and a megasquirt ecu . This will be able to recieve the signal from the dissy etc so I will not have to change that . If anything happened to the carb I would never be able to get parts for it anyway .
So on the look out for a TBI injector , I would really like to keep the top manifold if at all possible so it would look original so do any tbi's have the stalk out the top like carb'sdo to screw down a filter etc . I can see an afternoon wasted at the wrecker looking for one
.
Cheers
Chris