Usually, the standard MK1 G10 carb is an Aisin, not a Hitachi...except in the USA.
We have lots of Hitachis, and all the parts, except your secondary diaphragm.
Check and see what carburetor you have in NZ, maybe take a picture of one on a regular 1.0 and I'll let you know if you can take parts.
The biggie is the MCS. I sell those for $130 each.
Your BVS, MCS, and FCS have separate connectors. Ours have one 6 prong 'weather pak' connector.
For reference, this is what it looks like inside. One difference is the single vs. double fuel inlet visible under the float. Our cars have a gas line which runs back from the carburetor to the gas tank, so gas is constantly circulating once the float has filled the carb. Again, for reference: new MCS is above float, rebuilt accelerator pump is to right of float.
This carburetor is about to be put back together.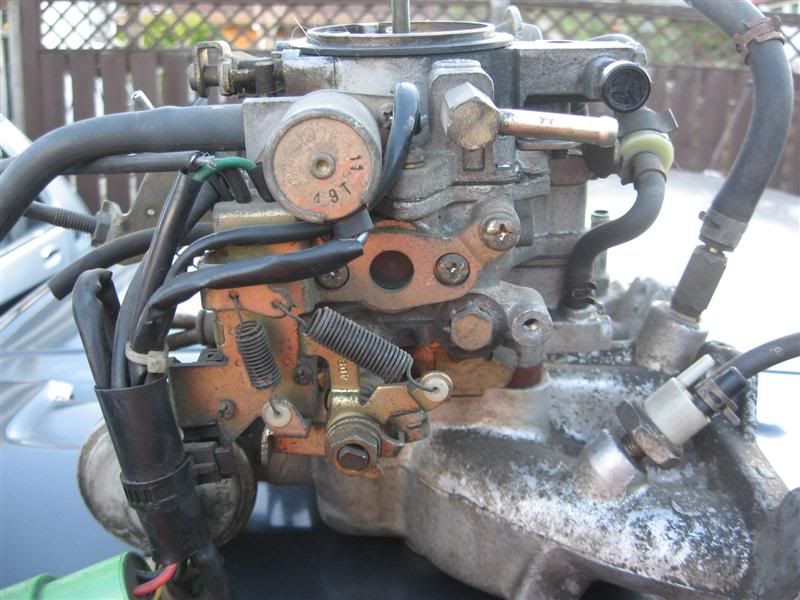 You need to read the 'DIY' carb rebuild thread so you can adjust the float level correctly.
The sight glass in the center of the picture should be 1/2 full of gas at all times.
Also, you have two 'microswitches'. One WOT and one idle. You can read all about them in the English carb manual here:
http://s145.photobucket.com/albums/r211 ... l/?start=0
If you want, you can print out the pages and make your own manual; there aren't a lot of cars outside the USA with all that information.
I'll have to see inside your engine compartment to tell if you have temperature and altitude compensators.
Suzuki made a pretty decent car back then, and it adjusts the fuel with a lot of different inputs...
Here's one of the photos from the DIY float adjustment thread.
It's a LOT easier to adjust the fuel level on the bench.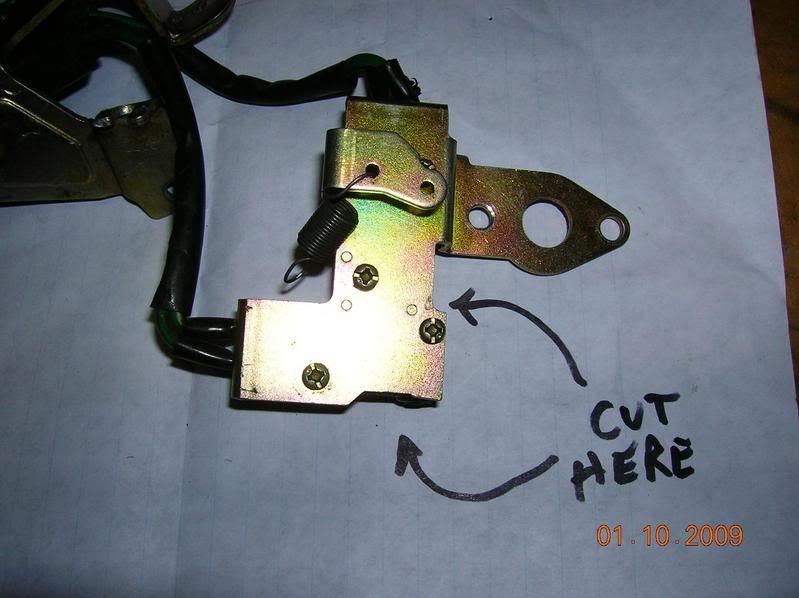 If your microswitches are giving you a headache, they might be a tad worn.
I've used a dremel to take off a LITTLE bit of metal here so that the switches worked again.
You've got plenty of support to get that engine running reliably, smoothly, and efficiently.
Remember this order in the carb:
1.) check the fuel in the sight glass; fuel level is most common problem
2.) eliminate all vacuum leaks and double check all solenoids; MCS is second most common problem.
Check the ECM under the dash. Is this an automatic or standard transmission?
Hope this helps.
_________________
DIY Broken Bolt Removal:
viewtopic.php?f=22&t=41042
DIY Clutch Adjustment:
viewtopic.php?f=9&t=48281
DIY Wheel Bearings:
viewtopic.php?f=2&t=29003
DIY Shocks:
viewtopic.php?f=10&t=45483
DIY Wheel Align:
viewtopic.php?f=2&t=42479
Once you get the cars dialed-in (compression, leaks, bearings, alignment, brakes) swap in new rubber and glass, you've got something which should last for years!