After a long wait my Sprints on the road!!
Here's a couple teaser pics.
With the previous owner, the battery most likely went into the fan and acid went everywhere.
I mean everywhere. A lot of time was spent cleaning and repainting the right side
of the engine bay and sourcing a new battery tray.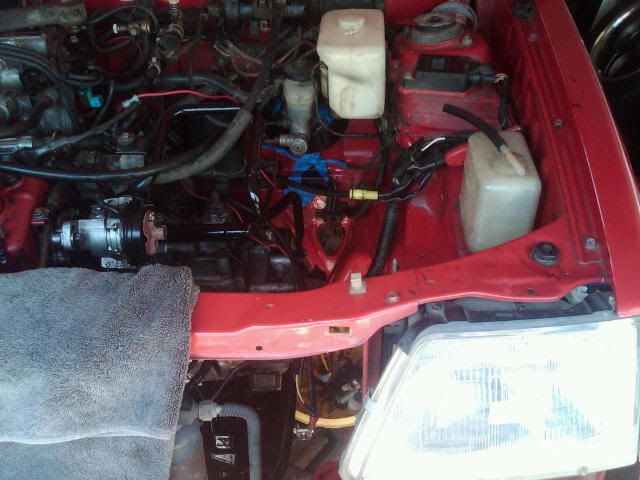 I spent a lot of time cleaning up the wheelwells. After removing the inner liner, I took out about 2lbs
of mud, leaves and crap to find some small rust issues. Decided my best bet was to just patch the small
hole up with JB weld. Love that stuff.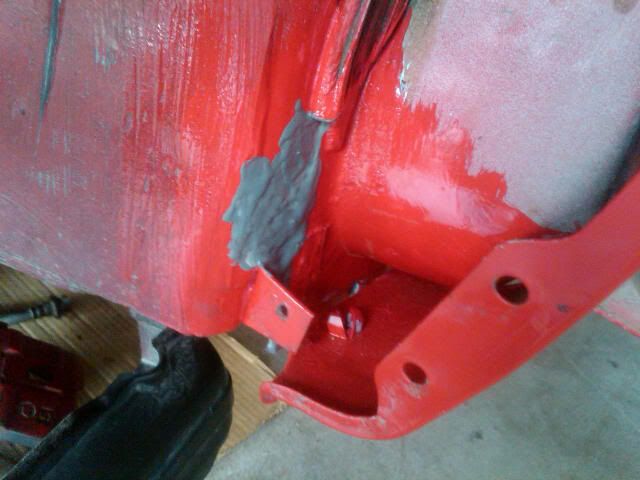 This car was hammered. It had been really abused and neglected by the previous owner who did a lot of off-
roading. Everything I touched was connected to another worn part. A simple strut replacement turned into
inner tie rods, outer tie rods, lower control arms, new springs, new struts, new strut mounts, sway bar/control
arm bushings, bearings, brakes, brake hoses, axles. The biggest problem was the left side. The axle would not come
out of the hub after several blows with a sledge, so I removed the whole assembly and tried to press it out with
a 20 ton press but ended up bending the steering knuckle. 2 Used steering knuckles later, new bearings, sourcing
all the seals after getting the wrong ones (idiots), cleaning up the knuckles (they were in baaad shape), new rotors,
calipers, upgrading to 12mm wheel studs..blah..bla..
All new poly bushing upgrade from Whiteline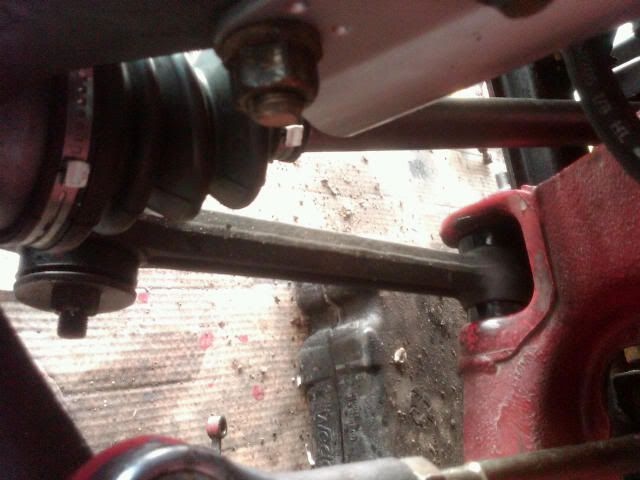 Custom Springs 50% upgrade over stock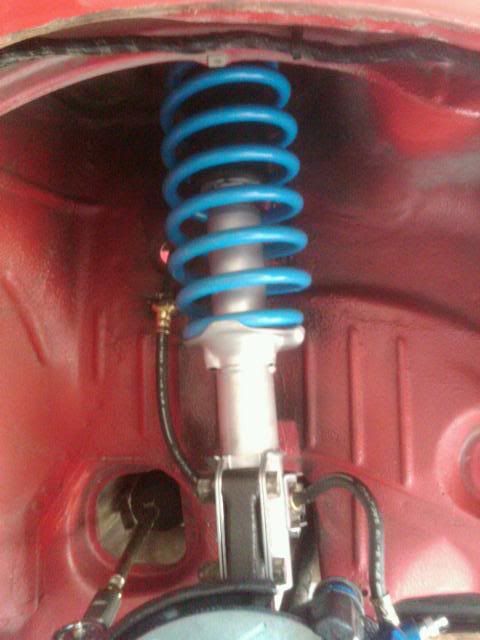 For more on the springs and bushing upgrade, go here:
viewtopic.php?f=10&t=47687
viewtopic.php?f=10&t=47684
Rear Upgrades with custom Panhard Bar
Custom seat install with homemade bracket mod.
After all that, just to make sure it steers nice, then it was time to fire it up.
After sitting for 2+ years, I had no idea.
When I bought it, it was in pieces and the seller thought he blew the motor and had sourced
out a used block which was included in the sale. The engine had been half disconnected.
When I got it home, I discovered a disintegrated ignition rotor. Counting on this as the main problem,
I concentrated my efforts on the above upgrades first and kept my fingers crossed.
After taking about 10 pounds of crud and gunk off the engine and tranny, replacing/rebuilding
4 motor/tranny mounts, repairing/replacing the airbox/maf, new plugs, cap, rotor, wires, fuel filter,
O2 sensor, reparing many broken wires, repairing and repainting radiator and fan (remember the battery
had all but exploded), new hoses, thermostat, battery, rebuilding battery cables..La..la...la..la...
Well with the basic stuff done, I cranked it up. After a couple tries it started to come to life.
After a few quick adjustments, some vacuum leaks repaired it sounded ok except for some knocking.
Still determined the motor was good and the previous owner was just an idiot, I went to the
crank pulley bolt. To my suspicion, it was loose. Knocking problem solved. Tighten it up and down
the road I went.
That's pretty much day 1 of when it came to life.
More pics and upgrades later.