Not a lot of updates here, spare time has been pretty sparse,
but I have managed to get a few things accomplished.
Polishing is almost done on the intake manifold, total PITA
I will probably not do this again as it is too labor intensive.
I did get some work done on the head and manifolds, got tired
of looking at them sit on the bench. I'm determined to get this
beast back together by the end of the month.
The head was fully ported prior to rebuilding. Now using the gasket
as a template, I've finished the port matching on both the intake
and exhaust side.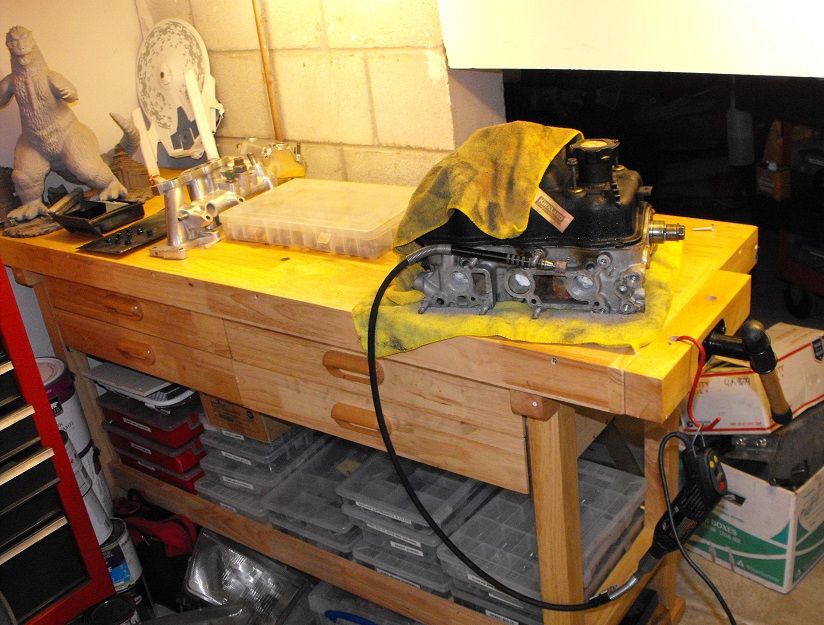 The alignment pins were pretty much pickered, so I got some
thin wall hobby tubing and used a razor knife to slice off some
sections to make new ones, then chucked them in a drill to
bevel the edges. I probably saved a couple of grams each on
weight over the OE ones, so I know I'll be getting a better overall
power to weight ratio when finished.
Perfectly matched intake side.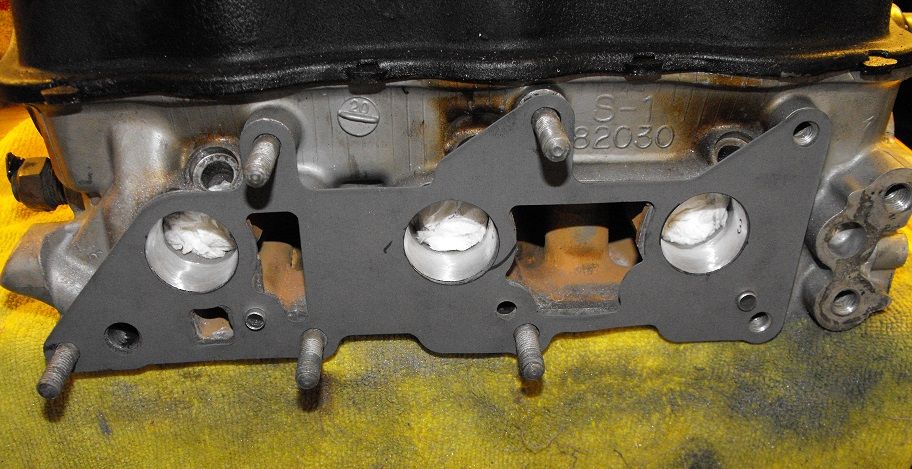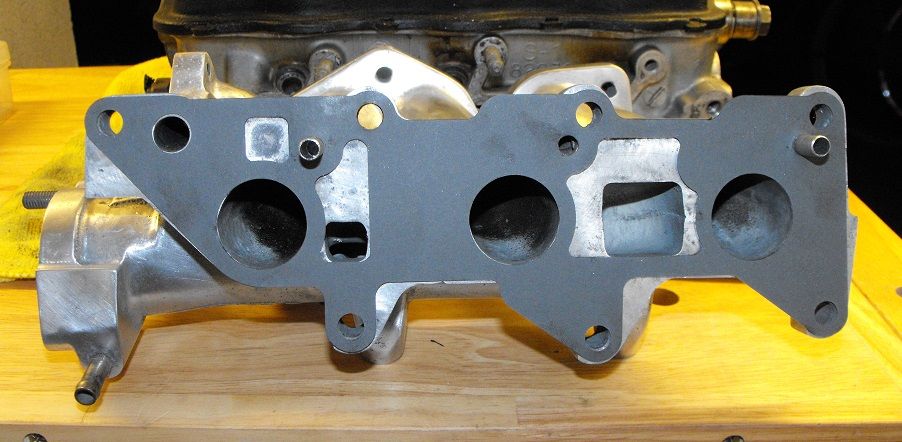 Exhaust side is done.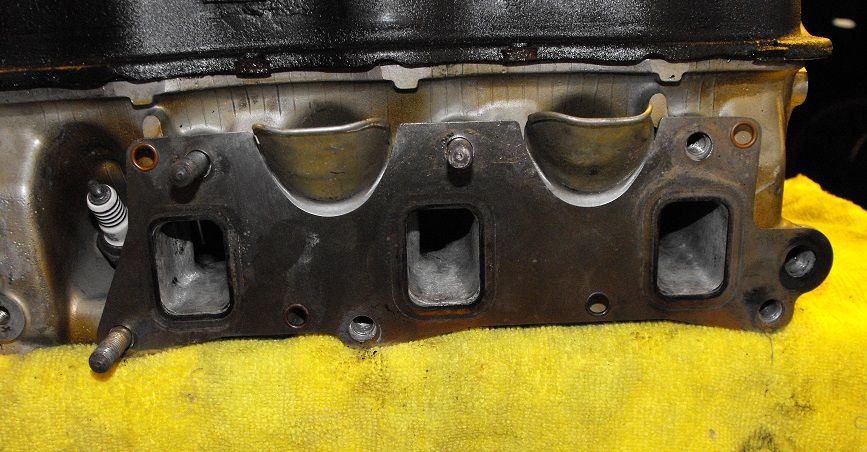 And here's the underside view showing the new valves.
Stainless steel exhaust valves, and 2.5mm oversize intake valves.
This required some seat work at the machine shop.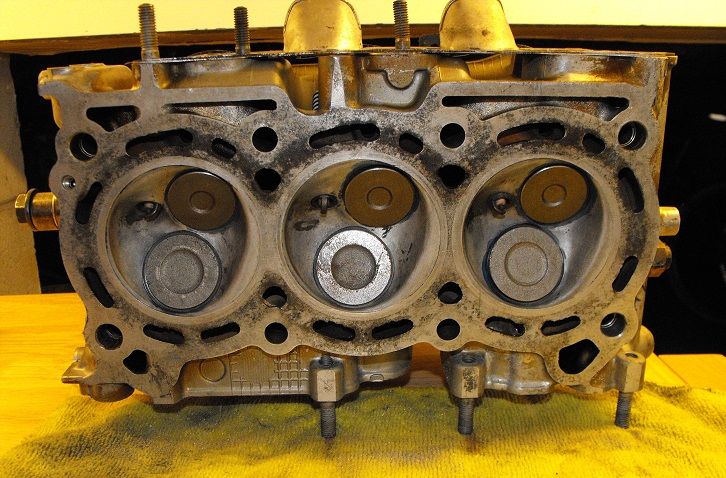 I'm cleaning up the cam gear backing plate which required hunting down some new grommets,
I'll be reusing the metal grommet inserts. Hand cut gaskets for the middle section of the throttle
body using gasket material, scissors, razor knife and a steady hand, as well as a handmade gasket
for the distributor mounting flange. Popped in a new temp sensor for the idiot light as well.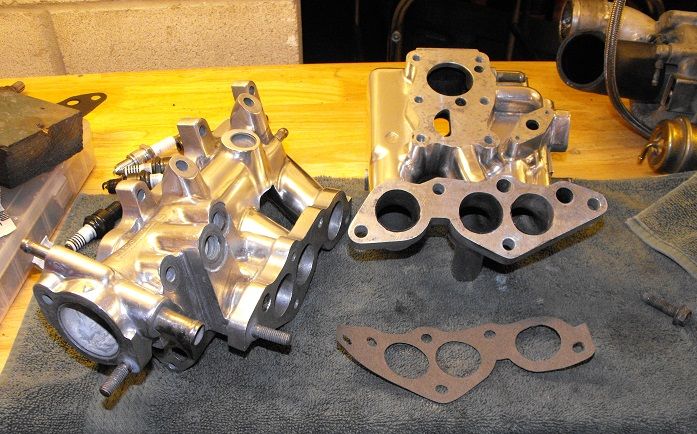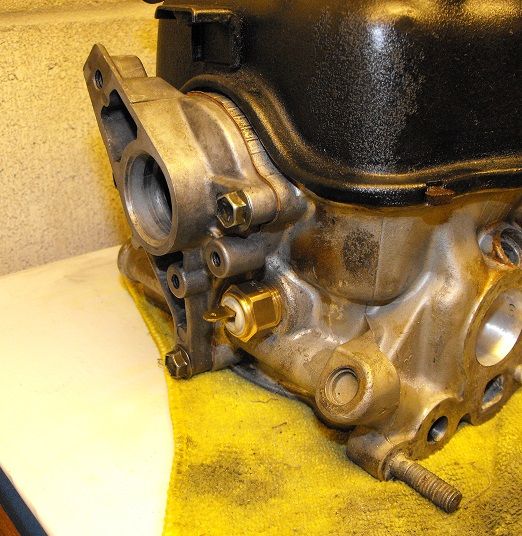 Biggest accomplishment was dropping off my down tube and custom header for
ceramic powder coating, which should be ready next week.
Unfortunately I did have another setback, it seems the spark plugs on the head
I chose for rebuilding had been cross threaded. I never checked them when I pulled
the head out of my parts stash, and neither did the machine shop.
I discovered this when I went to index a new set of plugs and had difficulty
pulling them out. I ordered a spark plug thread chaser and hope there's enough
meat left to save. Fortunately I discovered this before mating the head to the
block, in case it requires a machine shop repair.
Slowly but surely coming back together.