It seems like an eternity since I sent the header in back in January,
but Jard came through, so big thanks to Turbine Tech for helping
me out! It takes some talent to build a piece like this.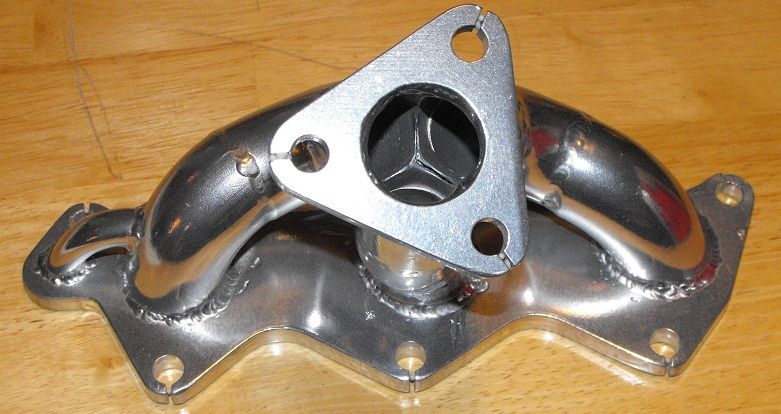 I've got some mixed reviews on it as I'm a very picky SOB,
but very very happy to have this in my hands right now.
I needed a new header and was told I could have a duplicate
made by sending the old one in.
So it's pretty amazing that the new piece is constructed
to fit the same with all the angles & such. How do they do it?
Of course I was diassapointed to find out
later
that I wouldn't
get a new header, that the old one would be rebuilt.
I really wanted the old one back as a conversation piece.
Nevertheless they did a nice job of slicing up the old one,
replacing the tubes with stainless and reusing the flanges.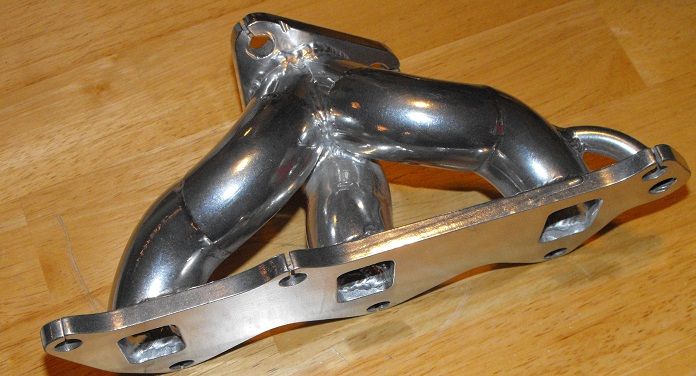 It looks good overall, and I can't wait to mount it up. And there's slightly
more clearance by the mounting holes (as I had asked for) so I can get a better grip on the
nuts/bolts when installing, as the old one was off just enough it was
a PITA on a couple of the holes. Just one other comment on the build,
if the inside looked as smooth as the outside I'd have felt a wee bit better
for the time and money spent. There's some obvious flow obstructions
where the tubes join and overlap, for a piece this big it wouldn't have
taken much to smooth them out a bit before powdering. You can see
part in the center tube. Like I said I'm picky.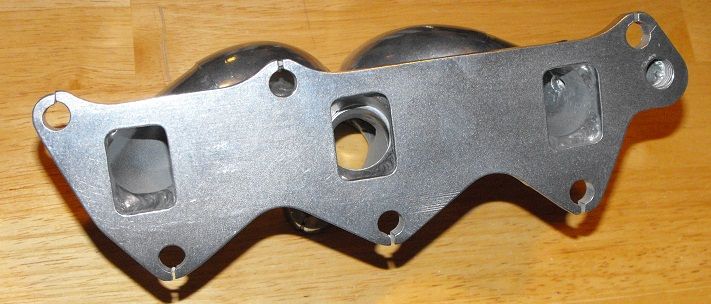 I think most of the wait was for the powder coat. It looks damn cool
like chrome, and honestly you look at it and it looks like it was made
that way, not coated. So it looks like a fair job from "the best powder
coat shop in Canada". I think it's worth the extra money spent for
the ceramic coating in this case, but again, for the money and reputation
of the powder shop, I'd expected not to have any sags or runs, and there's
a couple places where it's light. But WTF, when I get it all mounted up
and start tearing up the pavement, I'm not even gonna notice. I'm sure
I'll get it nicked up a bit too in the process.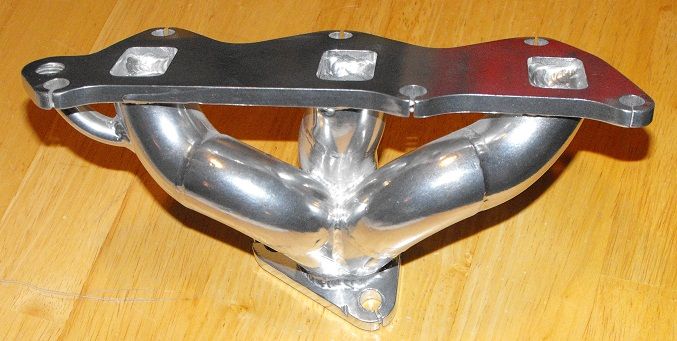 Updates to follow soon!