I had a spare block to take in to make the swap easier,
but it would not go back together with the new pistons.
Imagine that, Normally Aspirated pistons in a Turbo Block!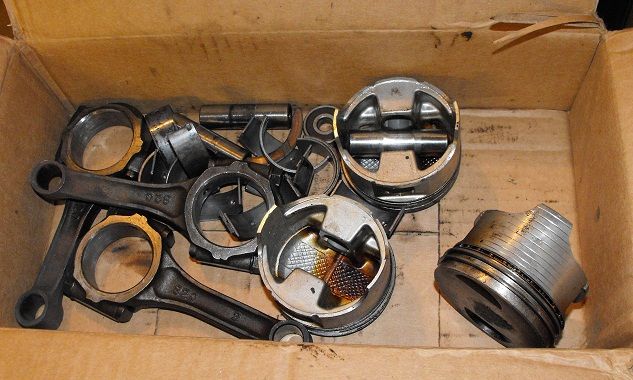 Of course it was a stroke of luck as they were getting ready to assemble it
without shot peening the rods like I asked. So, lucky they didn't work.
I had to round up a set of rods, have them shot peened elsewhere and
bring them in so they could complete the assembly.
Polishing another intake..
Good experience with the first one, now I've learned some shortcuts to move through
this tedious task a bit quicker and cleaner. The main tip I can offer is invest in some
good quality files. They cut down the time a lot and I like them because they keep the
dust down as opposed to a grinder. If you use a lubricant, it helps a lot and also lessens
the dust as well and I do most of the work on top of a microfiber shop towel which also
helps to keep the dust and filings contained. Make sure the files are coated with some oil
first to keep the aluminum from sticking, WD40 seems to work good. Files don't wear out
like sandpaper, so it keeps the cost down too! When you are ready for sanding it requires
even less wet sandpaper because the surface is already fairly smooth.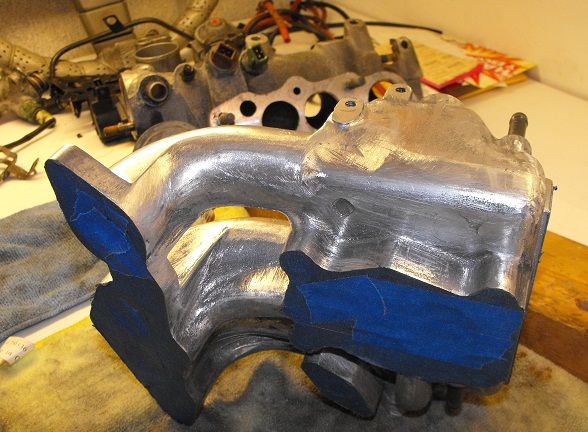 New Trans kit...this should be fun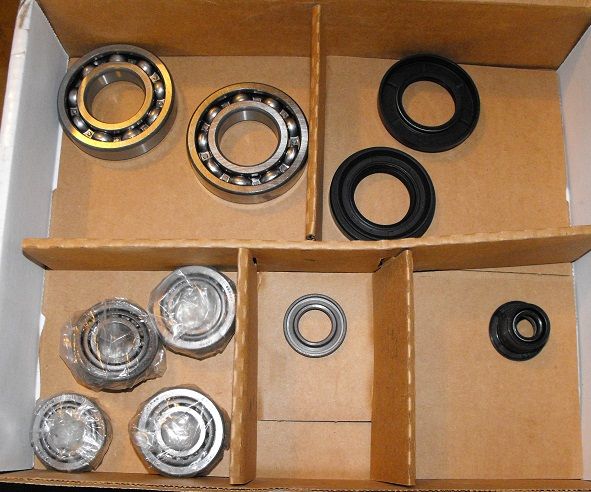 Lots of other goodies in store too!