Just installed an aluminum radiator on another ride and
put together a DIY guide as I've been getting some questions
on how to do it.
First you need:
Ebay SWIFT Aluminum Radiator
12" Slimline Fan
Fan Mounting Hardware
Longer bolts for the upper mounts
Some Electrical Butt Connectors & Shrink Tube
Drill & Files (Bastard & Rat Tail)
Mounting Spacers
Basic Tools
A couple hours, some beverage, tunes & some patience.
Total cost, around $150
Start by assessing your parts
The zip tie mounts really suck, so get yourself some good
mounting hardware. Stainless is the best, so it doesn't look
crappy when it oxidizes & corrodes with age and exposure.
I used some long stainless screws, various assorted washers
(stainless, rubber for vibration absorb & fiber), and some
nylon locknuts.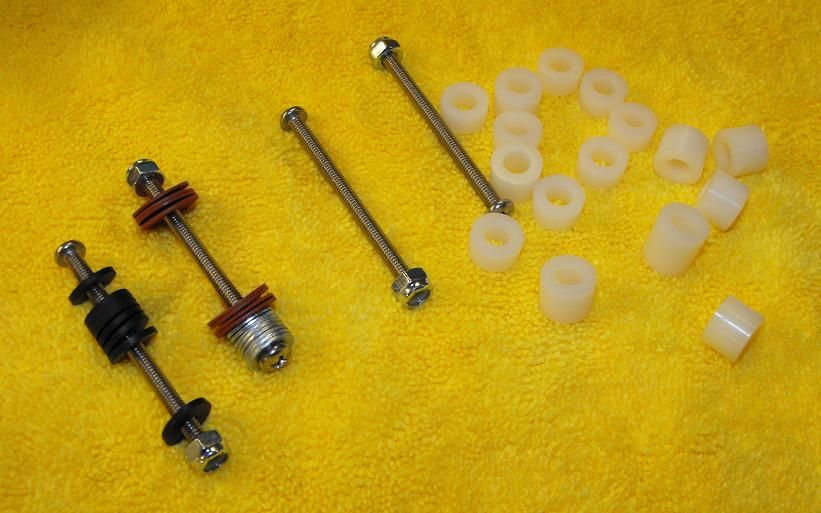 If you're mounting in an MK1, you will want to trim the lower screw mount
as it is not needed and sometimes interferes with the stock lower mount.
Slice it off with a hacksaw and file it flush.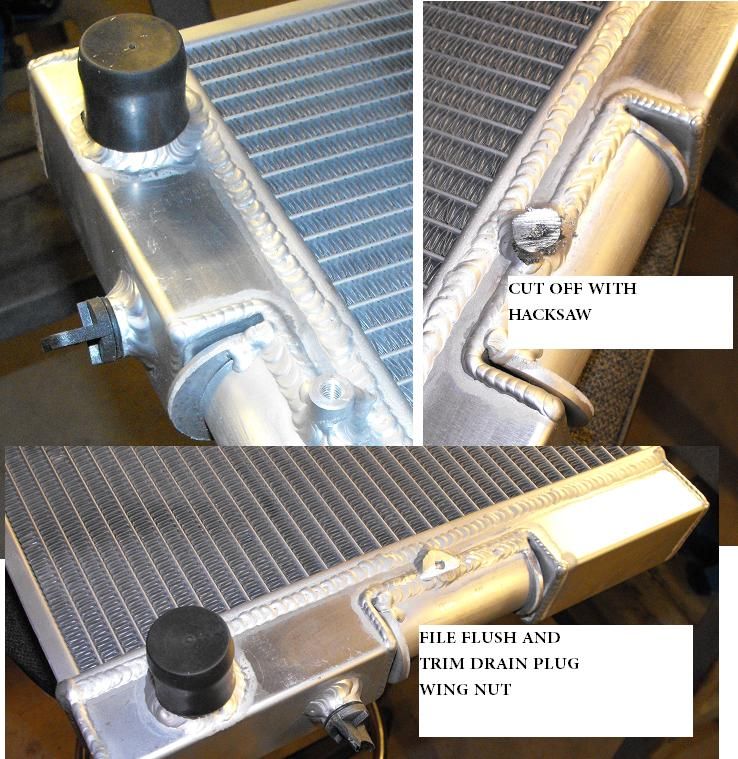 I have done this several times, and each time gets easier and I learn a new trick.
For best fit you will also need to hack off this piece on the lower part of the rad.
You may want to also trim the ears off the drain plug so it will clear the
lower swaybar mounting plate.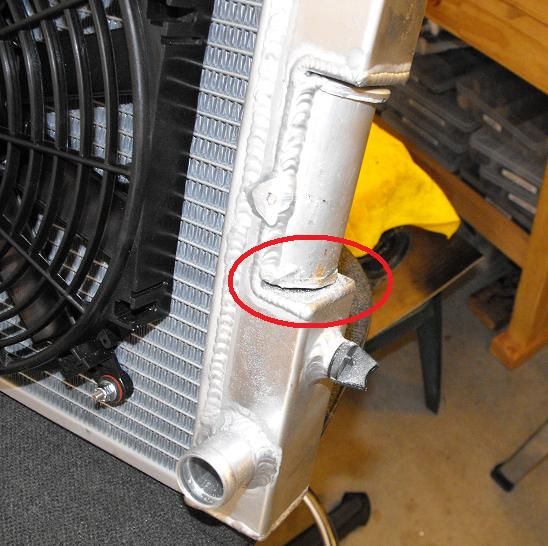 Now that you have it all trimmed up, you can install the fan.
Center it on the rad and mark the location for the screws.
Use an awl to spread the fins so you can put the screws through.
I sandwiched the rubber washers between the stainless & fiber washers
with the fiber washers contacting the radiator surface.
Now you want to adjust the lower mount in the engine bay and
file the edge of the headlamp assembly for best fit.
Now you want to deal with the upper mounts.
You will have to drill new mounting holes in the rad mounts,
or elongate them with a rat tail file.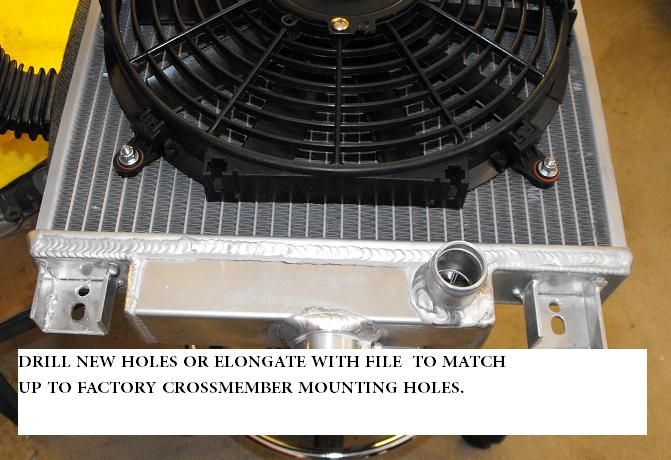 Next you want to cut off the OE fan connector from the old fan
and splice it on the new fan. Be sure to make positive connections
and insulate & seal them with shrink tubing.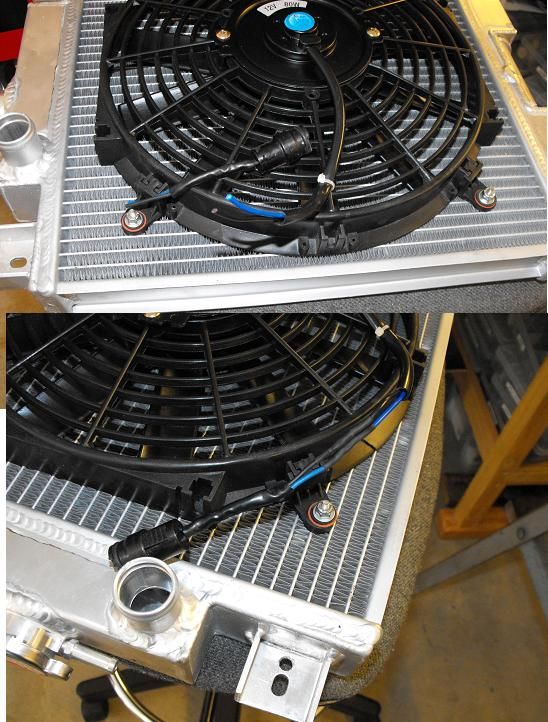 Place the radiator on the lower mount and center for best fit.
Use the spacers for best fit using longer bolts on the upper rad mount
position. Spacers are required and necessary to set the radiator back
so there's plenty of clearance on the cap once you close the hood.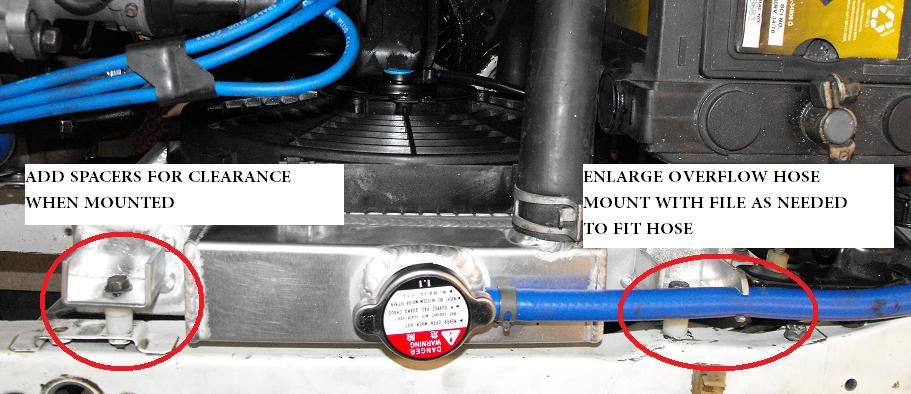 Once it's all mounted up, then install the hoses & clamps, ensure the drain cock
is tight, replace the thermostat & gasket, fill with coolant, run the motor,
check for leaks & make sure the fan rotates the proper direction once it
reaches operating temp.