You can try the universal pillar mount for gauges, they can be trimmed to
fit and are fairly inexpensive.
I started with this single, then went to a double when I got the A/F gauge.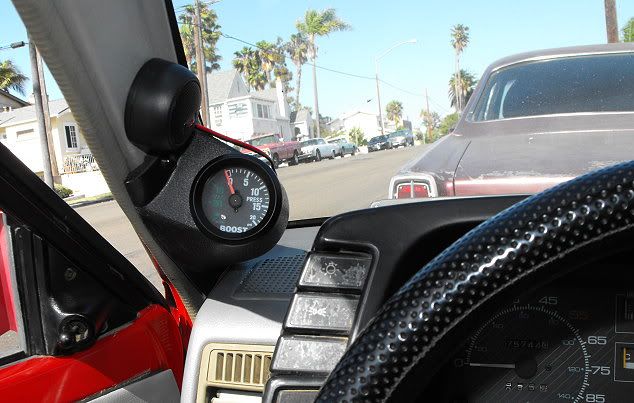 When you installed the catch cans, had you considered only a single one for simplicity?
(and weight savings)
I would think it's possible to have only one in, then split the out into two-
One to PCV valve and other to the air intake tube. Since it's split coming out
of the valve cover, just cap one off then split it after the can?