these Little engine are well built for what they are
the best mod you can do is get a better Cam profile to make more power
(see superf1y"mike cove") he is a master craftsman and knows his stuff...don't tell him jv&s sent you he will charge you double... seriously
Also think about getting a rebuilt dizzy from ( fainya) for us turbo guys his dizzy are the best.
The cylinder walls look good now that you have it out.....
Do Bearing,Seals,Rings, with hone lapt the Valves with seals.
And if the wife says it's ok get a cam
you wont regret it it definitely adds wow factor
I would NOT go the "bigger piston /turbo, Studs,Copper gasket.route just yet
I 'm a firm believer in the KISS principle.
A lot of guys have over built the G10 only to be disappointed ( Money to HP ratio/Reliability)
These little Engine are great for what they are Turbo 87HP from the factory with slight mods You might get 100Hp
if you need more HP then that the smart money would be to Build a G13B turbo
.
I can get you the spec on my "Coves" cam if you like
I've started my work cycle and can't get to the Computer Regular for next 7 days...jv&s
.
.
.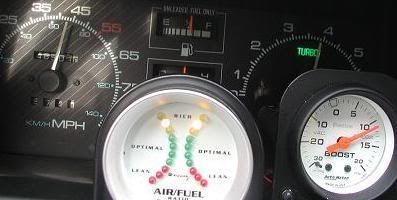 .
_________________
.
t3 ragtop wrote:
the 3 banger isn't at all a "grenade." it's a tough little son of a bitch doing a big job. respect it.

suprf1y wrote:
I didn't save anything.Vehicles are to me, like little boys are to Tommy.Toys to be abused for my own personal pleasure.
jrjd wrote:
"Driving a Swift GTi is like driving a bike in your house".