For a new member, you sure are a good sport.
A lot of the newbies have off the wall questions but don't seem to be able to find their cell phone, take a picture and upload it.
(Same is true of a few older hold-outs.)
The older the car, it seems the stranger the new members with their phantom problems.
You, on the other hand seem to be a pretty straight shooter.
Since you've been pretty decent, I cracked open a
1985 Service Manual
and here ya go: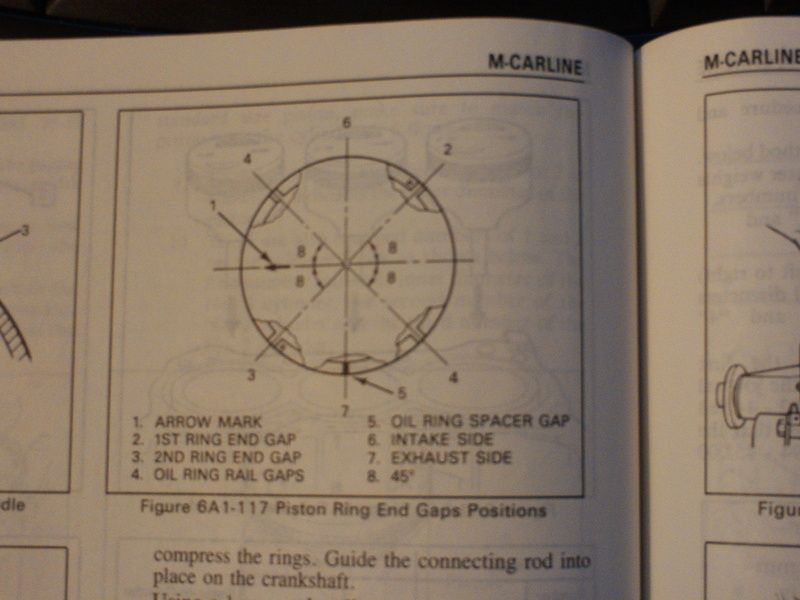 Those boys really split hairs when they put together an engine, eh?
Sorry, this is the soonest I could get to the books.
In the past, Teamswift had a couple of sections which may be missing these days.
One was a section where you could find uploads of factory service manual pages.
Another was a section where you could upload to a database of member's cars and other technical information.
The bullets don't exist on our current TEAMSWIFT INDEX PAGE, or if they do, they've been moved.
So I have to be careful not to tell you to look it up in the technical section anymore.
That may explain why someone recently asked for an electronic copy of the FSM.
You used to be able to find it in that section which probably exists, but for some reason has been buried.
An older Chilton will give you that exact diagram for the 85-91
and two different diagrams for
a.) 92-3 Base and LSI Metro
and
b.) 92-3 XFi models.
Nippon Piston Rings are holding up quite well in our cars using full synthetic and keeping the engine temperature within specs.
We're talking over 8 years in one engine, and that car is a daily driver.