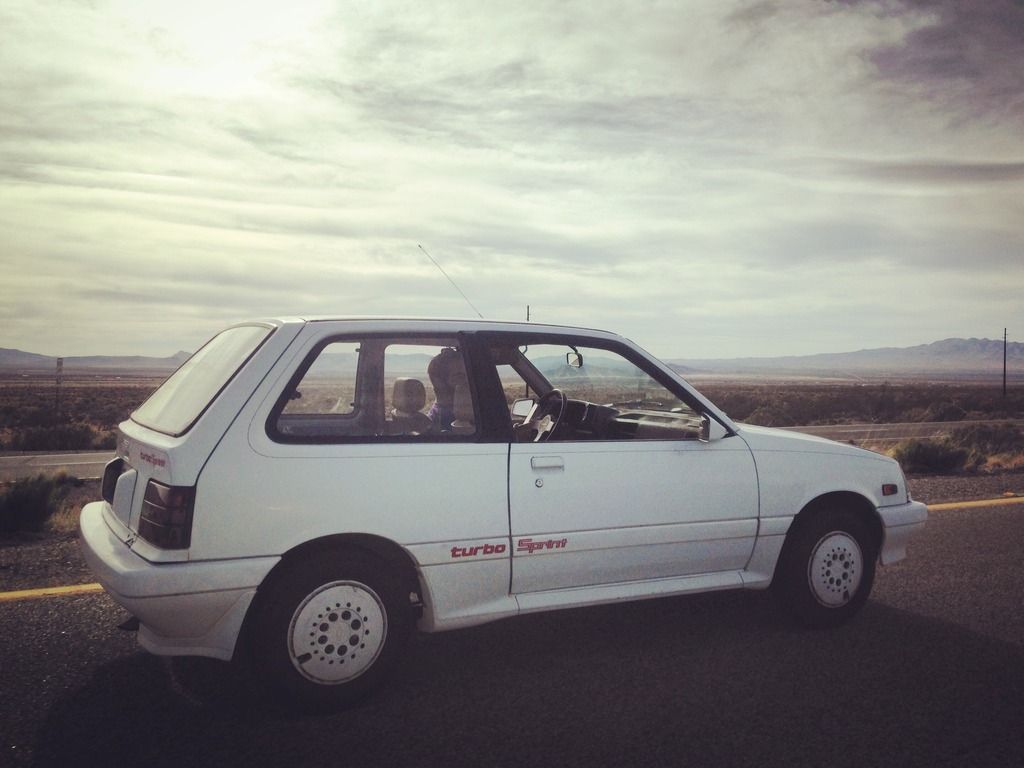 So picked this one up in Arizona after finding on craigslist. Paid $1700. Motor has new rebuild says the old guy whom was selling. He owned it for 16 years. Few rear plastic pieces were dry rotted. Some other front seats than stock. Overall not too bad.
So drove it home. Found numerous rotted vac lines, the maf was sitting facing downward which I think was causing the air to fight the flapper door a bit. Plug wires were shit.
So just ordered new cap/rotor/plugs/wires and running new fuel lines, vac lines, coolant and heater core lines. Just freshening up all the rubber. Deleting the egr stuff and simplifying the engine bay a bit. This car has a/c. Was going to be taking it off complete if anyone could use it.
So project so far
Replace rubber stuff in engine bay
Clean and remove unneeded stuff
Find good stock seats or put in some red racing seats
Front mount ic down below in the opening. 2" piping
Lighten up what I can
Kinda dig the hubcaps so may repaint and put wheel spacers on to remain flush but light and fun. Unless I score a deal on some rad 13" setup
Is there a simple plan for more power? Toss some bigger injectors in there and a mbc for more boost while watching on a wideband for Safety?
Can't wait to get these parts installed.