I have a rare set of NOS 175/50-13 BF Goodrich Euro T/A's I'm saving for a show car.
I used to run them when they were readily available.
I managed to land a set of the Yokohamas a couple years ago, and they're holding
up well on a daily driver. Now it seems you'd have to import them.
Also have a set of Yoko racing tires with minimum tread left, you can still
buy them but expensive.
Plenty of Nankang's available stateside, for relatively cheap if you shop around,
though haven't seen them in person or tried them.
If you look hard enough you'll find plenty of 13" wheels/mags with the right
bolt pattern. Unless your car is lowered, you'll have plenty of clearance.
They handle superb, but leave a lot of room in the wheelwell. Also a little
high in the revs, but quick off the line.
Amazing what a cheap powdercoat job does on an old set of rims.
I had all my spare mags done in white to emulate the white hubcaps,
at least the color scheme is right.
This is before I had the rims powdered white, running 175/50-13
Attachment:
other with Yoko racing tire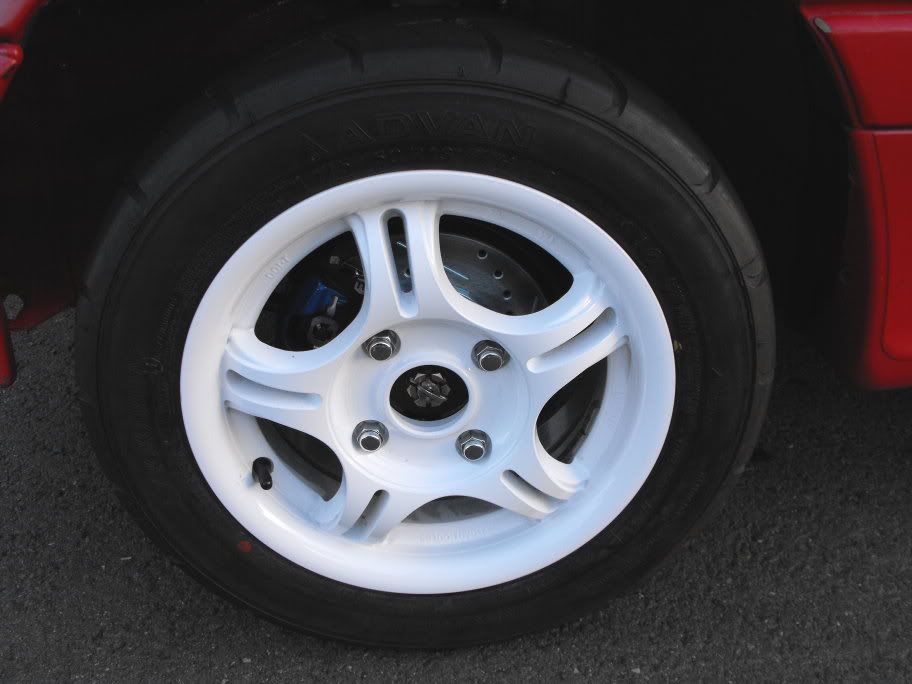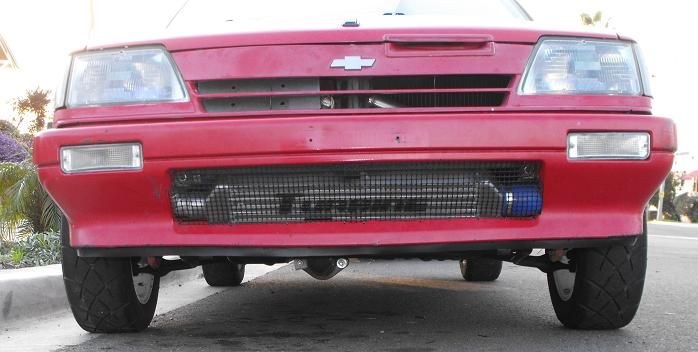 Here's the Yoko street tires I got in the States, now only found overseas.