The match plate is finally done. So is the core box for the void that is so complicated to include in the manufacturing process.
A core box is a mold in which you make a positive of a void.
In this case, you end up with a small block of sand that is hardened and installed with a dovetail in the "sand print" (also negative) of the match plate.
Here are pictures.
It is complicated to explain because the print is the negative in 3D of what you want in positive (aluminum) So if you want a void, a negative, you have to make a positive
that won't be cast.
A simple match plate also has to take into account the removal of said match plate ounce the sand is tamped and hardened.
It can't be just flat. It can in some cases....not here.
Perhaps the pictures will speak for themselves...
I hope so.
Anyway, next step is the foundry.
This is the core box in which the sand core for the latching plate "void" will be made.
Drag side, with slight inclination to remove sand box.
The dope side is less hasardous to remove.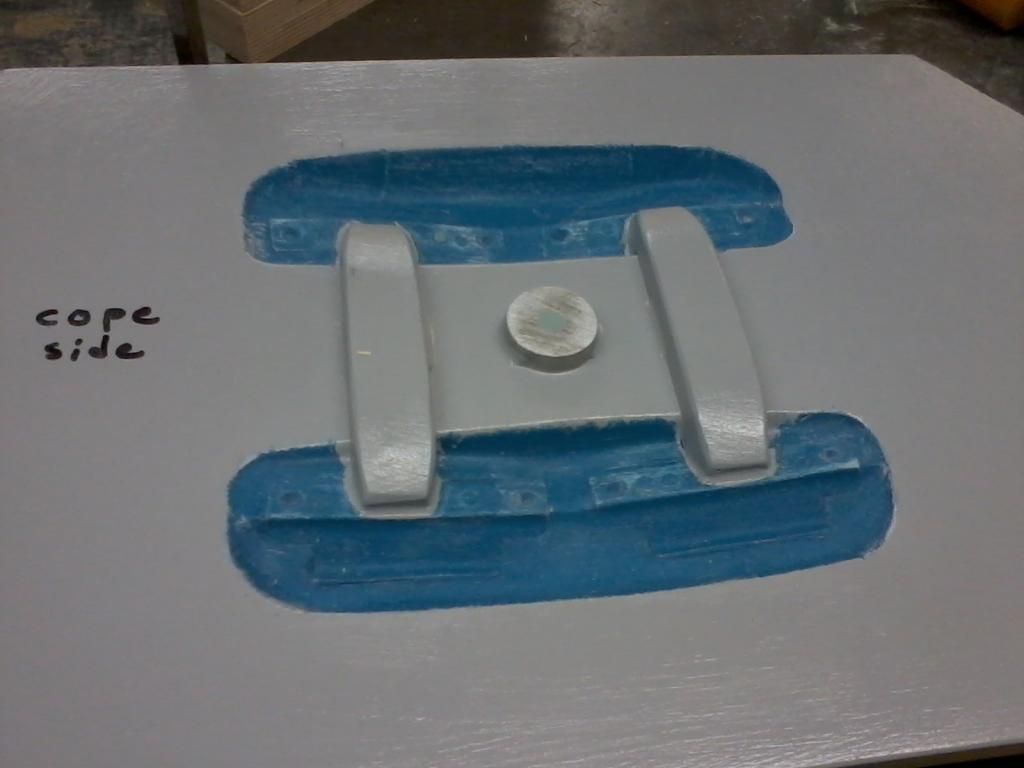 Close up of the core that will be made in sand. This is a resin mock-up to test that everything fits.
This mold is the initial "imprint" mold,used to make the pattern plate.
We can see a sample resin core made with this mold, dovetailed so that it doesn't tip when tamping.
This core will be made in hardened sand and installed in the negative mold. Molten aluminum will flow around it.
This mold will not be used anymore. It will be stored as a reference, just in case.