Now onto the engine build... It all got started when i bought 3tech built head from pinkfloyd(3thech's nephew) it has the 210/340 cams, with some port and polish work, and angle shaved the head the most that could be removed without getting into the valves. Here's a short run down on the engine:
-Shaved head w/ port and polish work
-210/340 cams
-good used block, decked .010
-0.8mm thick solid copper head gasket(srd)
-75mm g13bb pistons
-lightened and balanced crankshaft
I know there's more but I have to get back to work. I didn't originally intended on doing a build thread on it, so i didn't take any pictures while the engine was being built, just after it was assembled.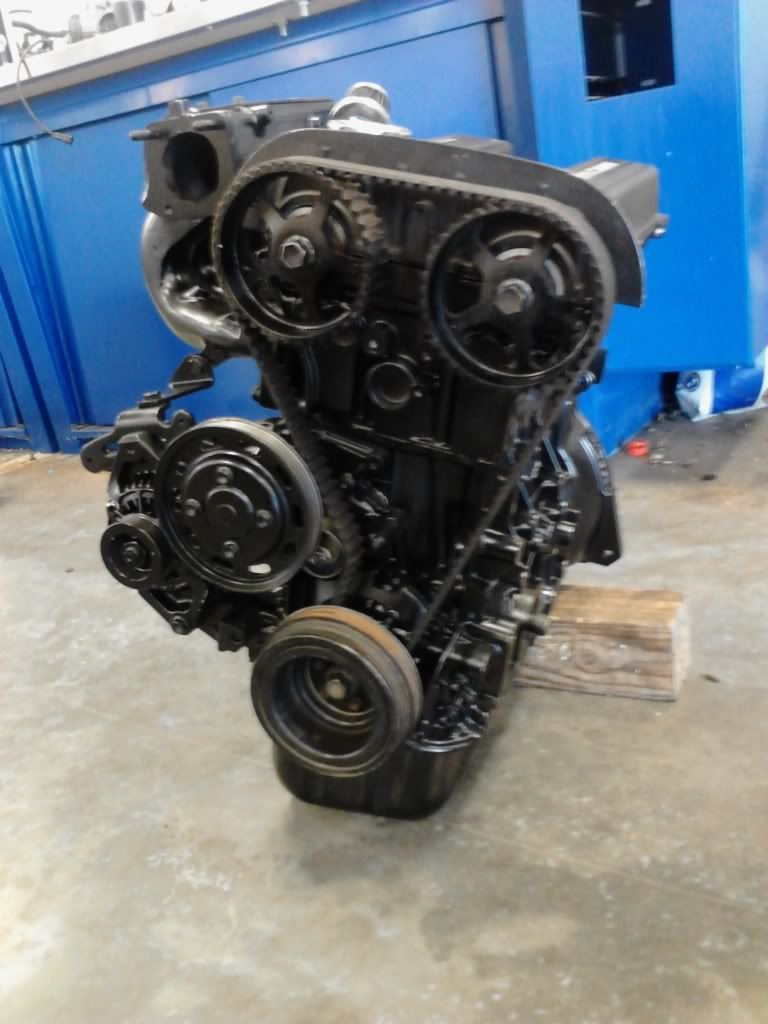 _________________
-1991 Suzuki Swift GTi: 4:1 headers, full 2" exhaust, CAI, Solid cams, modified fuel rail, 1g Turbo DSM fuel pump, dropped 3"-Down for Full on race build
-1993 Geo Metro 4door 5spd, Gas Saver: bored .040 over, 10.5:1 compression, ported and polished head, 2" exhaust, WAI, etc...-
SOLD
-1991 Suzuki Swift GA 1.3L SOHC 5spd-
SOLD
Certified Honda/Mazda Tech.