Sinsky wrote:
A lot of questions to answer- I had to open another browser just to see and comment.

Here goes:

1. ZERO Rust

2. Battery isn't that old. I took it out of the car for the winter, and it has been sitting in the garage. Car starts right up without an issue.

3. I am a very honest guy, and am a huge believer in Karma.

4. It drives VERY Quiet, compared to what it used to sound like

5. The VIN has MS

6. Once again- ZERO RUST

7. Someone actually KEEPS the smog test results? Really? Nope don't have that in my paperwork. It's a really good running vehicle.

8. The wire going across the radiator goes to the stereo I think. Or maybe the guy who reinstalled the air conditioner added it.

9. Cracks on the dash. Just above the radio, there is a small 1/2" long crack starting from the radio cutout, and could probably be stopped if I knew how to do it.

10. No oil leaks underneath the car.

11. Windows roll up and down, kinda, with ease. As everyone knows the window regulators of these things are junk. So the windows roll up and down fine, but I wouldn't use the word, "ease".

12. One key does fit all locks- and it has auto door locks.

13. No vibration whatsoever

14. Wind Noise? This is a metro... It isn't as quiet as my wife's 2013 VW Toureag Diesel, but with the carpet and sound deadening I put in it, it runs VERY quiet, for a metro, that is.

15. New Windshield, no nicks, cracks, or scratches.

16. No door sag

17. Axle boots? Who can get their head under the car to see? To my knowledge, the axle boots are fine. My mechanic is very meticulous, and if there were an issue, he would have suggested I repair it. He tells me it is a very sound car.

Hope this helps.
People wanting to buy a car will naturally ask questions; posting the answers in this thread will save you a lot of answering. An informed buyer is a smart buyer. No one wants to buy a lemon! Besides, how can we give you a ballpark value unless we have those answers or do you think these auto forums are a joke? If you have a solid car, a member in the South may have a friend in California looking for exactly what you have for sale. Long time members know what to ask. I'm trying to help you out if you look at the bigger picture.
Zero Rust:
On the East Coast, that may fly. I'm a Native Californian, and those wheels look rusty to me.
Battery:
"It has X/XX" date on the side sticker and should have XX months to go.
Remember, you're asking people to drop thousands of dollars.
My Wife and I are no strangers to these cars, and we actually OWN one that is on the road today and several similar cars which are in running condition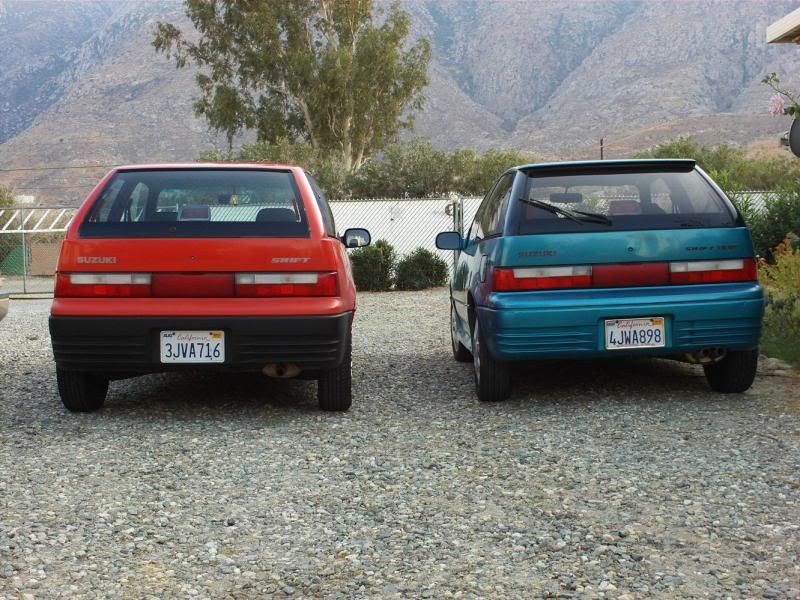 as are the Metro 'gurus' who posted above.
One has given you a value according to his area of Washington State where these cars are more common.
As we age, looking under a vehicle becomes more difficult; I get it.
Still, you can get pictures like this: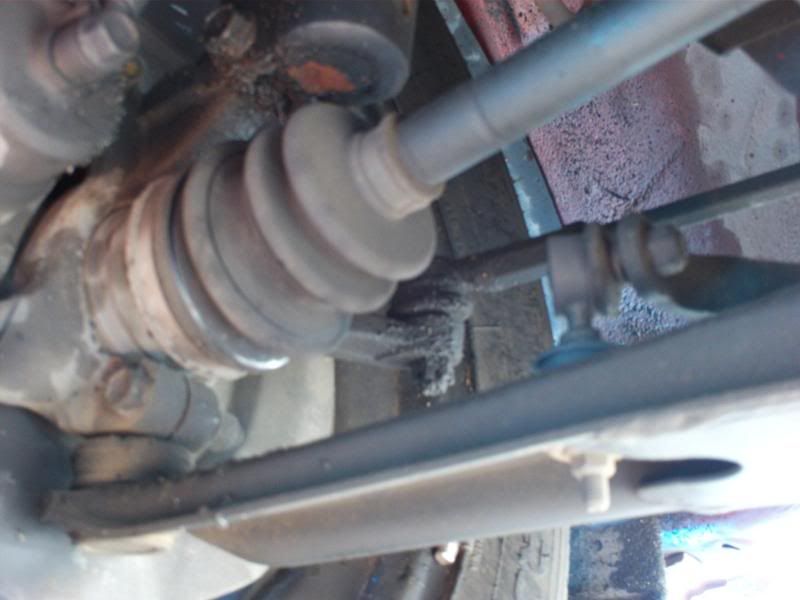 with the factory jack in the trunk next to the spare tire.
I'm older than you, and I was able to take that picture, so you can do better.
Having read your thread, I would put a reserve of
$3200--$3800ish
if the missing seats are in good condition and available to the buyer.
Someone in the USA will pay that or more, or at least they have in the past on Ebay, especially during a gas crunch.
If you are in a hurry, then by all means dump it more quickly for $2200 on Craigslist.
The State of California will buy it back for $1500 or $1000 if your wife drives a 2013 VW.
MS = XFI trim.
A/C - had to be added later, as an XFI did NOT come with A/C.
I don't see any logic in running a dedicated wire across the radiator for a stereo.
Another common problem people encounter with used Metros is a whine in 5th and sometimes 2nd gear. A sharp buyer will listen for that on a test drive.
Likewise, any buyer worth his salt will want to know the Smog Test Results as it shows the condition of the combustion chambers. You will need to have the car smogged prior to sale anyways. Had you intended to sell the car a few months ago, it would have been a no-brainer to keep the smog test paper you received from the test station, showing what great condition your engine is in and why a buyer should grab this smart sale. It is similar to the FSM under your back seat, which I assume is the one your 'mechanic' has been using - a good thing to have.
So far, I agree with him. It seems to be a solid car.
If you bought it in 2009, and it only failed smog once, that isn't bad.
You've kept it running pretty good and hopefully your mechanic used good oil and filters.
Canadian members on this site could explain how they have more detailed smog data available then even we in California.
Years ago, if it was a '59 Ford truck, we'd be talking compression test.
Good luck with the sale; keep a positive attitude.
Hope this helps