This is my low mileage 2000 Swift. I've owned the car for 2 1/2 years and it's not being driven. I'd prefer to see it go to somebody who will drive it.
80,000 km's
No mileage on any of these mods:
1.3 16V 5 spd. (stock trans still, but have excellent 4.39 trans)
3tech cam (I know a guy)
Genie header
50 mm TB
intake/filter
2" SS exh with new cat and glasspack
New H&R springs with GR2's in front
15" rims with new Falken 195 50 15's
Carbon Apex brake pads
GT seats ( the most comfortable ones I've ever seen)
Front frame brace
Tach cluster (rare)
I'm sure there are other things I'm forgetting, but I'll add those as I remember.
The frame and body are almost perfect. You can see that in the pics. The interior is equally clean.
The bumpers are off for painting and will be reinstalled soon.
I want $3500 or offer. I have $1000 more than that in the car and it has no mileage since the build.
The car should safety and etest with no issues. I may be willing to do that for the right offer, and I can probably assist with delivery if need be.
Build is here
http://grassrootsmotorsports.com/forum/ ... 389/page1/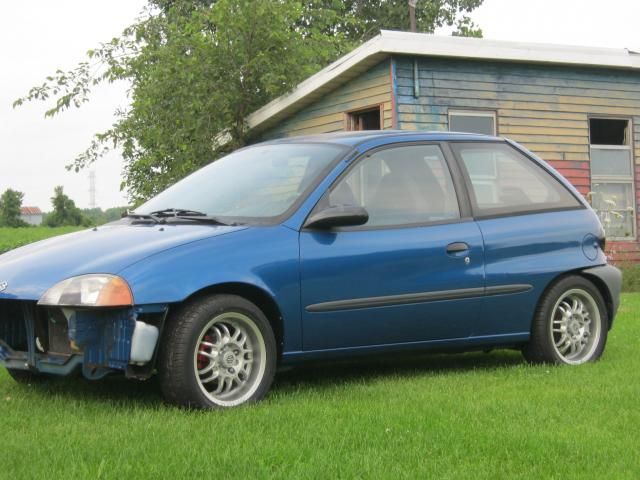 This would make an excellent daily driver, commuter, or project, and If you oil spray it, should last indefinitely.